Description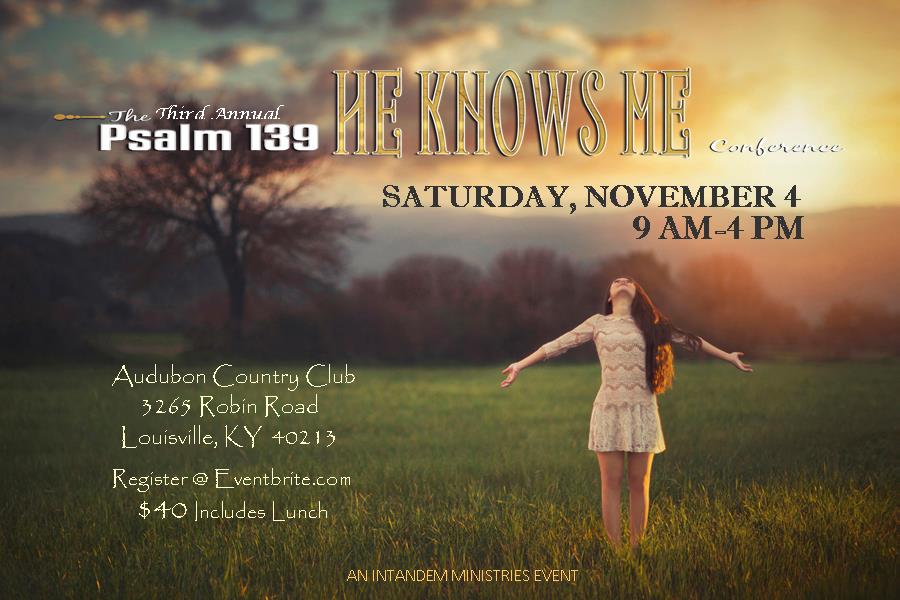 Featured Speakers Shelley Dedrick, Co-Founder of Iron Bell Ministries, Louisville, KY & Pastor Holly McIntosh, Discovery Church International, Indianapolis, IN
Dynamic Worship with Sought Out Worship
Shop the "Fearfully & Wonderfully Made" Marketplace
Custom Made Gift for Each Attendee
Registration Includes Lunch
$35 Early Bird Registration Until October 15, 2017
And much, much more!!!
Ladies, this is a special day created just for you. Psalm 139 proclaims "He Knows Me".
Discover It....Believe It...Celebrate It!
Have questions or need additional information? Contact us at intandemministries@gmail.com