Sales Have Ended
Ticket sales have ended
Thank you for signing up for 2021 PRXNE! We will send you information on how to access the virtual conference in an email closer to the event. See you online in June!
Event Information
Refund policy
Contact the organizer to request a refund.
Eventbrite's fee is nonrefundable.
Sales Have Ended
Ticket sales have ended
Thank you for signing up for 2021 PRXNE! We will send you information on how to access the virtual conference in an email closer to the event. See you online in June!
This year's event will be hosted virtually by the Yankee Chapter June 17 from 1 to 5 p.m. EST and June 18 from 9 a.m. to 12:30 p.m. EST
About this event
Stop. Go. Yield. Detour Ahead!
New communications tools are introduced so fast that it can be difficult even for trained communicators to know which way is up. Many of us barely finished getting our communications plans integrated smoothly with what the last decade brought: social media, digital advertising, targeted ads, smart apps, live news feeds, teleconferencing and more.
With the pandemic, you now must reinvent the delivery of communication and find new ways to engage technology. If you can't use these existing and new tools to effectively voice your message, someone else will — and your organization will get lost in traffic. What you need is a good map and a guide to point you in the right direction. During this virtual conference, you will be part of focused conversations about strategies to help every communicator stay ahead of the curve and forge a clear path to success.
Learn from expert guest speakers about the best new communications methods, technologies and consumer expectations. Change happens fast — but it's never too late to find your way. Join us, to map out the next leg of your communications journey for yourself, and you'll arrive ahead of the others — because you'll know what's coming and how you'll plan to get there.
Keynote Speakers
Christopher S. Penn is an authority on analytics, digital marketing, marketing technology, data science, and machine learning. A recognized thought leader, best-selling author, and keynote speaker, he has shaped five key fields in the marketing industry: Google Analytics adoption, data-driven marketing and PR, modern email marketing, marketing data science, and artificial intelligence/machine learning in marketing. As co-founder and Chief Data Scientist of Trust Insights, he is responsible for the creation of products and services, creation and maintenance of all code and intellectual property, technology and marketing strategy, brand awareness, and research & development.
Christal Brown, Mother, Artist, Educator, Disciple, Coach
Christal Brown is the Founder of INSPIRIT, Project: BECOMING, the creator of the Liquid Strength training module for dance and the Chair of Dance at Middlebury College. Brown obtained her BFA in Dance with a minor in Business from the University of North Carolina at Greensboro and her MFA in New Media Art and Performance from Long Island University. Brown is a native of Kinston, North Carolina, where she remembers cleaning up on Saturday mornings as a child to the music of the Chi-Lites, Marvin Gaye, and Shirley Caesar. These rituals innately produced a strong desire in her to make all work melodic, sensual, meaningful and set to music. Brown has danced since she was released from the confines of piano lessons at age 9. By navigating her way through narrow corridors of segregated understandings onto the stages of beautiful theaters, community centers, churches, classrooms, and cultural epiphanies, Brown has found the true meaning of grace.
Virtual Conference Schedule
Tuesday, June 15
4.30-5 p.m. Happy Half-Hour
Chat with your colleagues attending the conference and complete your personal profile. A demonstration of the technology will also be provided to help prepare you for the conference.
Thursday, June 17
1 p.m. Welcome - Linda Thomas Brooks, APR, PRSA CEO
1.05 – 1.50 p.m. Keynote Speaker Christopher Penn
2 – 2.45 p.m. Breakout Session #1
Using Purpose to Design a Better Communications Strategy - Sara Thomas and Holly Sydnor
Purpose is becoming increasingly important in both business and communications. A recent study by the Zeno Group showed that consumers are 4-6 times more likely to buy from, trust, champion and defend companies with a strong purpose. But purpose is only effective if it is authentic and infused throughout your communications and design, and planned from the beginning. This session will cover the "GOSTR" approach to creating a communications strategy and the benefits on focusing on purpose at each stage: goals, objectives, strategies, tactics and results, to design experiences and messages that resonate with your target audience and lead to better ROI. We will share real world examples of the good, the bad and the ugly, and provides templates that participants can use in their own work.
How to Optimize, Measure, and Report on Social Media Marketing - Giselle Mahoney and Dana Alexander Nolfe
Over the past two years, Rhode Island Medical Imaging (RIMI) has turned its social media channels from an obligation into an opportunity. This presentation will showcase the measurable role of social media in PR and communications using real-world examples and actionable take-aways. We will also discuss tools, tactics, content strategies, and address audience questions.
The Power of Positive Storytelling - During the COVID-19 Crisis - Pam Fultz, APR
This presentation is designed to educate and motivate public relations professionals to find, pitch and place positive stories about their organizations...even when it seems there is no place for "good news." How do you break-through the negative news to get your positive organizational stories told? Think like a reporter…and find the stories that inform, inspire and invigorate! Yes…even during a pandemic! What is storytelling? It's the ultimate communication tool -- for not only professionals like us, but also for chief executives, organizational leaders and front-line staff. As story-tellers, we are essentially reinforcing our organization's mission, vision and culture. This does not change, even during a pandemic! What is this story about? What should any story be about? What should our stories be about right now? Our organization's mission! This presentation will highlight how to locate these uplifting stories and find the news outlets that will air or publish them...showcasing organizational messages.
3 – 3.45 p.m. Breakout Session #2
Is Your Crisis Communications Plan Still in a 3-Ring Binder? - Jeffrey Davis, APR
In this deep-dive crisis communications presentation, we'll cover the basics of crisis communications planning, what should be included in a crisis plan and how to ensure that your plan is quickly accessible. We'll also take a look at current high-profile case studies, learn how to make the case for crisis communications planning, and pick up practical advice and tools for advancing your crisis communications preparedness. Bring all of your questions for Q&A with our crisis communications expert presenter.
Common-Sense Internal Comms for a Brave, New Virtual World - Lynnea Olivarez
Lynnea Olivarez is a biopharma communicator with deep-seated experience across a variety of functions and organizations in the space. She is currently VP, Corporate Communications at Encoded Therapeutics, an up-and-coming gene therapy company based in the Bay Area. Before that, she was director, External Affairs and Communications, at Intellia Therapeutics, a leading genome editing company in Cambridge, MA, and was recognized for her work there by PR News as an honoree of the Annual Top Women in PR Awards, Class of 2020. Prior to joining Intellia, she guided public relations strategy for life science companies as a senior director at Ten Bridge Communications and previously, as a member of MacDougall Biomedical Communications' media practice. Earlier in her career, Lynnea led marketing and communications activities for the Massachusetts Life Sciences Center, the agency charged with implementing the state's $1-billion life science initiative. Before her time in government, Lynnea managed global internal communications for Novartis Institutes for Biomedical Research's informatics and technology team. She began her career at MA's industry trade association, MassBio. Lynnea graduated magna cum laude from Northeastern University with a bachelor's degree in journalism. She serves on the board for the Boston Chapter of the Public Relation Society of America (PRSA) as co-lead of the membership committee.
How To Pitch To Podcasts To Land Interviews That Become Evergreen - Michelle Glogovac
How being interviewed on other podcasts will increase visibility
The importance of niching down and creating speaking topics that are detailed and original in order to stand out.
How to work with clients to take their expert topics and make them more unique
-How to pitch to podcasts - what you should include, how to find podcasts, how to make the most out of every interview (repurposing an interview)
3.45 – 4 p.m. Wrap Up
4 – 5 p.m. Wine Down Reception - Michelle Olson, PRSA Chair , also special guests
Jennifer Banks - Jennifer Banks is on the global corporate communications team at TikTok. Jennifer is a communications strategist helping companies shape newsworthy messages that spark dialogue and lead to collective action. She has more than 14 years of experience focusing on the intersection between communications, business and public affairs. She previously held roles as an external communications manager at Verizon, responsible for messaging and strategy for the company's business units; and she spent several years in Washington, D.C.-based agencies, Brunswick Group and Burson-Marsteller, specializing in reputation management and media relations. Jennifer holds a degree in journalism and communications from Hampton University and currently resides in New Jersey.
Mavis Baah Jones - Mavis Baah Jones is a public relations and corporate communications strategist. She is currently a communications manager at Facebook. Previously, she led public relations for a global financial services firm. She was also a communications director for Teach For America, a national nonprofit focused on educational equity. She served as a spokesperson for many of the organization's regions and oversaw internal and external messaging and media relations strategies. Before that, she worked for a Washington, DC communications agency, handling media relations for clients in the education, finance, and technology industries. Mavis has also worked as a freelance writer for TIME and Essence, crafting stories about First Lady Michelle Obama and the Obama White House. Mavis earned a Broadcast Journalism degree at Hampton University, where she received the prestigious President's Award, the university's highest honor. She is active in ColorComm: Women of Color in Communications, Alpha Kappa Alpha Sorority, Incorporated; the Junior League, and a board member of Virginia's Chesapeake PEARLS Foundation.
Friday, June 18
9 a.m. Welcome - Yvette Sterbenk, PRSA Northeast District Chair
9.05 - 9.50 a.m. Keynote Speaker Christal Brown
10 - 10:45 a.m. Breakout Session #1
Where Danger Lurks: Protecting Against Reputational Crises from the Inside Out - Jon Goldberg
Many of the most damaging reputational crises today result not from forces and events outside an organization, but from action or inaction within. They happen because people make decisions without adequately considering the risks, or because they fail to sense and respond to issues early on, before they can snowball into bigger problems. Learn how to identify and neutralize these hidden dangers to head off self-inflicted catastrophes and protect your reputation from the human, operational, cultural and financial dangers lying in wait within your organizations.
Using Data to Drive Content Strategy - Brian Piper
Where do you find the real insights in your data and how do you use those to provide measurable changes to content strategy and performance? This session will provide specific things to look for in your analytics and data and show you how to define your content strategy and improve your content performance based on your findings.
A Seat At The Table: Candid Conversation on Diversity, Equity, and Inclusion…" Are you ready to talk?" - Kevin M. Coleman
In this workshop, the audience will participate in an interactive training, that will help them think differently about Diversity, Equity, Inclusion, and Justice. We will remove misconceptions, and stereotypes and engage in thought provoking dialog that will be the catalyst for change and acceptance of everyone in this high-octane social unrest environment. I guarantee that the audience will leave with at least 5 to 10 practices and principles they can activate in their personal and professional lives immediately.
11 – 11.45 a.m. Breakout Session #2
Best Practices for Digital Internal and Client Collaboration - Joe Stabb, Ph.D., APR and Alexis Bowering
The use of digital collaboration tools has rapidly increased over the past twelve months. This trend for both internal communication and client collaboration is going to continue to grow at a rapid adoption rate. During this presentation, we will explore some of the tools, best practices for tool use, and review some case studies on the use of these tools within the public relations industry.
Consumer PR: Driving Traffic and Sales with Creativity - Julie Dennehy, APR
Consumer PR pros are invited to explore ten strategies and examples to drive traffic and/or sales to your PR campaign, including the creative use of hashtags and @ tags, tools to make your measurement job easier, and more.
Pearls of Wisdom from PR's Road Warriors: Positioning Yourself & Your Organization For Success - Robin P. Schell, APR, Fellow PRSA; Clark Dumont, APR; Gail Winslow, APR; and Gail Rymer
In this thought-provoking panel discussion, you will hear from seasoned PR veterans with decades of experience in the field as they share their collective wisdom on building a successful career, leading organizations through change, and contributing to the growth of the profession by mentoring future PR leaders. They will share candid recommendations and lessons learned along the way. Our panelists will discuss ideas for evaluating and attaining a fulfilling career. They will also give feedback on the tools needed to advance, such as professional development classes, networking and staying current with technology. Moderator Robin Schell, APR, Fellow PRSA, Senior Counsel and Partner of Jackson Jackson & Wagner, will lead the discussion with Clark Dumont, APR, Dumont Communications; Gail Winslow, APR, Dir. of Marketing Communications at HealthEdge Software Inc. and Gail Rymer, APR, Fellow PRSA of Gail Rymer Strategic Communications and formerly the Tennessee Valley Authority. Audience participation encouraged!
11.45 a.m.– 12.30 p.m. Wrap Up - Felicia Blow, APR , PRSA Chair-Elect
Sponsorships
Platinum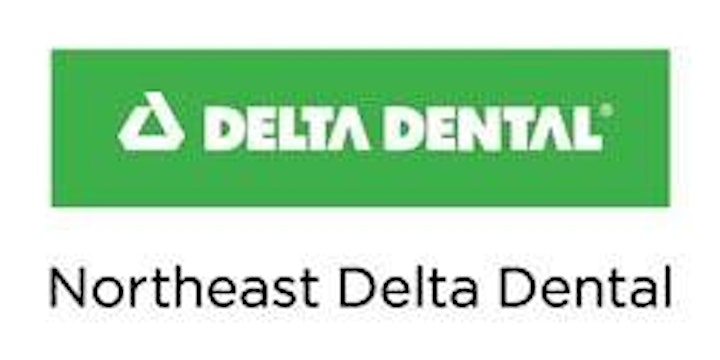 Gold
Silver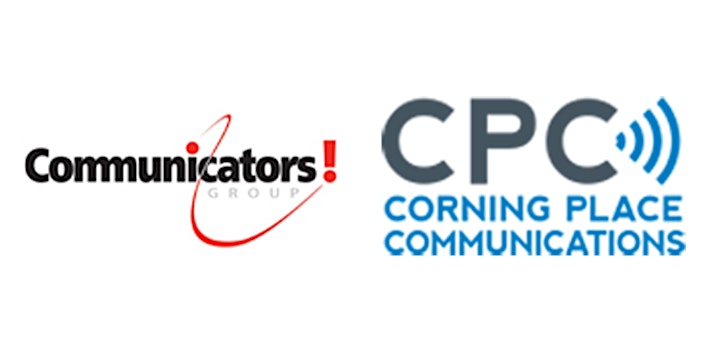 Bronze

Friends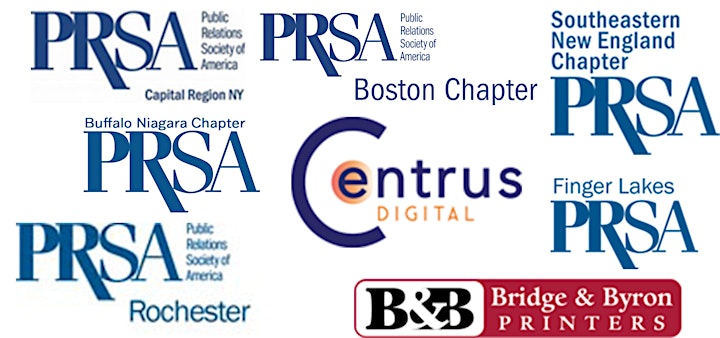 Location
Refund policy
Contact the organizer to request a refund.
Eventbrite's fee is nonrefundable.