Description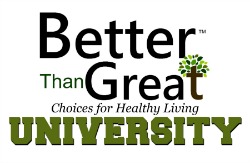 You invest in landscaping and it is important to maintain that investment. Plants are living things that need to be groomed. Pruning your plants is not only good for maintaining an orderly appearance in your landscape, but there are other reasons why a good prune is sometimes necessary. Spring and Summer are perfect times to prune.
Why prune? There are four important reasons:
training the plant,

maintaining the plant's health,

improving flower / fruit quality and

to restrict growth.
In this class our horticultural expert will walk you through the whole process from choosing the right tools, how to make the cuts, and share gardening tips for growing healthier plants without toxic fertilizers.
Instructor: Jan Jones
Jan Jones is a horticulturist with a passion for growing food organically. Hew newest quest and life goal is discovering what it truely takes to achieve optimal health naturally.
Cost: FREE
Space is limited must make a reservation to guarantee a spot.
For more class information call (941) 753-6611
Hosted by: