About this Event
Join us for the official launch of our latest Bunker Labs Chapter in Boston! Celebrate, network and catch a panel on "Demystifying Analytics: Its Power, Use & Ease in Small Business & Startups."
Bunker Labs has teamed up with Venture Café Cambridge to host the official chapter launch and ribbon cutting ceremony, with the generous support of Prudential Foundation. Following Venture Café's office hours, enjoy an evening of networking, drinks and food, with fellow entrepreneurs. Following the ceremony, listen to experts as they weigh in on "Demystifying Analytics: Its Power, Use & Ease in Small Business & Startups."
Office Hours: 3:00PM - 5:00PM
Special Event Registration and Networking: 5:00PM - 6:00PM
Introductions and Ribbon Cutting: 6:00PM - 6:30PM
Panel Discussion: 6:30PM - 7:15PM
______________________________________________________________________________________________
Bunker Labs is a national non-profit, with 27 chapters nationwide dedicated to helping veterans and military spouses start, grow and scale their businesses. Since inception (2014), participating startups in the Bunker Labs ecosystem have generated $117+ million in revenue, raised $80+ million in capital, created 1954+ jobs and 1002+ jobs for military veterans. Bunker Labs programming includes Launch Lab Online, Bunker Brews, WeWork Veterans in Residence Powered by Bunker Labs, and CEOcircle.
This event is part of Bunker Brews, a monthly meetup where the Bunker Labs community, including veterans, military spouses, and civilians, comes together to network with subject matter experts, investors, thought leaders, and more in an environment focused on growth and development.
______________________________________________________________________________________________
Venture Café Cambridge is a nonprofit with a mission to help grow entrepreneurship in New England. Operating out of Cambridge Innovation Center in Kendall Square, the organization hosts weekly free programming and provides access to resources designed to help aspiring entrepreneurs learn, connect, share, and launch.
Prudential's commitment to the military is embedded at every level of its organization and extends beyond its corporate walls to impact the community. As a recognized leader for its focus on recruiting, hiring and promoting veterans and military spouses, Prudential offers mentoring, networking and other programs that help Veterans transition into the workplace, welcome and support employees who have served in the military.
______________________________________________________________________________________________
Founding Partner Spotlight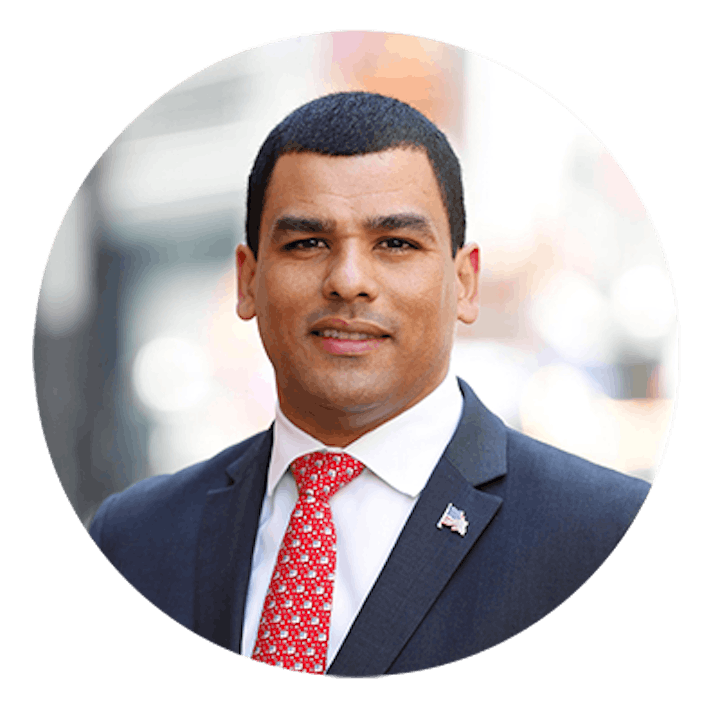 Our Guest Speaker: Francisco A. Ureña, Secretary of Veterans' Affairs
Francisco A. Ureña was sworn in as Secretary of the Department of Veterans' Services by Governor Charlie Baker on February 6, 2015.
Secretary Ureña's commitment to government service began the day after graduating high school when he enlisted in the United States Marine Corps. In the span of eight years of honorable service, his duties included Diplomatic Security with the Department of State at two American Embassies: the American Embassy Damascus, Syria and the American Embassy Bishkek, Krygyzstan. He is a Purple Heart recipient from injuries sustained during the Operation Iraqi Freedom campaign.
Secretary Ureña followed his enlistment with a degree in Political Science from Northern Essex Community College and a degree in History and Legal Studies from UMass Lowell. While pursuing his education, he involved himself in a series of volunteer work which ultimately led to his role as a Veterans' Services Officer in the City of Lawrence and later as Commissioner of Veterans' Services for the City of Boston. In 2008 Secretary Ureña was honored with "Veterans Services Officer of the Year," awarded by former Veterans' Services Secretary, Thomas G. Kelley.
Through his commitment to help veterans live with dignity, honor and independence, Secretary Ureña ensures that the department and its initiatives focus on these goals.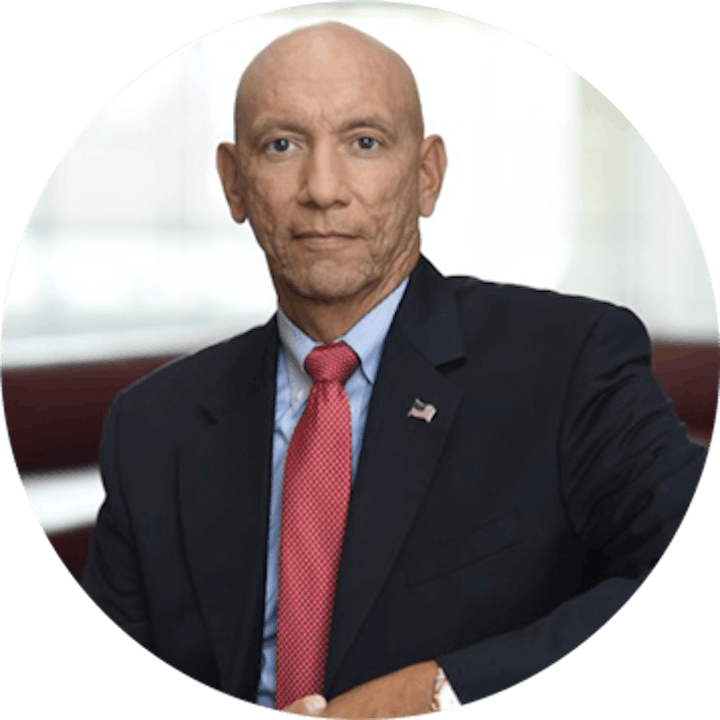 Our Guest Speaker: Charles (Chuck) J. Sevola, Jr. Vice President, Veterans Initiatives - Prudential Financial, Inc.
Charles Sevola, Jr. (Chuck) is vice president, Veterans Initiatives. He heads the Prudential Veterans Initiatives Office and is responsible for creating company-wide, sustainable veterans programs that promote education and employment, employee engagement, thought leadership and philanthropic activities. He is also responsible for external engagement with veteran service organizations, government and other agencies to help advance Prudential's veterans goals.
Sevola joined Prudential in 1990 as a systems analyst and held positions in Prudential's Individual Life Insurance business, namely as a program manager for Y2K remediation and head of development for product administration platforms. He also was responsible for the integration of infrastructure applications into a new data center in Tokyo, Japan.
Sevola has been the key architect for VETalent, a veterans intern program as well as a leader in VETnet, a veterans business resource group. Prior to joining Prudential, Sevola was a communications officer in the U.S. Army, serving as a platoon leader and a battalion signal officer. Sevola has a bachelor's in computer science from the State University of New York and a master's degree in information systems management from New Jersey Institute of Technology.
Sevola sits on the board of directors for the United Services Organization (USO) of NYC and the board of advisors for the Center for New American Security, and also has numerous designations including Fellow, Life Management Institute, and Project Management Professional.