Description
During a recent podcast interview, Ira M. Gostin, MBA, APR responded when asked why communications was so important, said, "Effective communications is the voice of business success."
And that's the title of Ira's presentation for our PRSA Phoenix Chapter.
As strategic communications professionals, we all know the importance of what we do on a daily basis, but sometimes we forget to look at the big picture. Ira will share lessons learned from the floor of the New York Stock Exchange, the craziness of an IPO and a career in communications, public relations and marketing.
Join us Thursday, March 14 for our PRSA Phoenix Chapter's luncheon with national speaker Ira Gostin. His presentation will make you laugh while looking at your own career or practice and provide key personal development takeaways for all level of practitioners. He was named the Top Marketing Executive in Nevada in 2018 by Acquisition International, Chief Marketing Officer of the Year in the Western U.S. for 2017 by Corporate Vision Magazine.

Enjoy lunch with us! Networking will take place from 11:30 a.m. - 12:00 p.m., followed by the presentation and Q&A with our guest speaker from 12:00 p.m. - 1:00 p.m.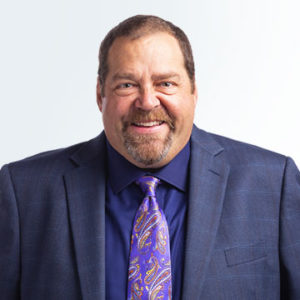 IRA M. GOSTIN, MBA, APR
VICE PRESIDENT OF MARKETING & CLIENT ENGAGEMENT, KPS3
Ira is an entrepreneur, marketer, influencer and communications strategist who specializes in guiding business enterprises to achieve growth through strategy, marketing and public relations.
He is currently the vice president of marketing & client engagement for KPS3, a leading regional, full-service marketing agency headquartered in Reno, Nevada. Previously, Ira ran 120 West Strategic Communications, an investor and public relations firm he founded in 2016, which was acquired by KPS3 in 2018.
Prior to launching 120 West, Ira was a founding executive for a global, publicly-traded industrial company. He directed investor relations and corporate communications and coordinated communications and marketing for a $400 million IPO, listing on the NYSE and directed communications and branding for mergers in 2015 and 2016.
Ira began his professional career as a photojournalist at the Associated Press with newspaper stops in Los Angeles and New Jersey. Following his journalism career, he continued marketing and communications work with companies in the industrial, medical and hospitality fields. Ira also works with up and coming business leaders, entrepreneurs and students through mentoring and teaching.
He has a bachelor's degree from California State University, Long Beach, an MBA with an emphasis in marketing from the University of Phoenix, Reno, and is a graduate of the Executive Leadership Program at Columbia University. Ira has also attended executive education at New York University and the Colorado School of Mines.
Ira's home base is Reno, Nevada, with his wife Erin, adult children and grandson. He is a coffee aficionado, baseball, and Formula 1 racing fan and he and his wife travel the West with dogs and kayaks, enjoying the outdoors.
120 West received several accolades from the Public Relations Society of America and American Marketing Association for their work in its short history. Ira earned his Accreditation in Public Relations in 2017.