| | |
| --- | --- |
| PRS Tour 2 - Pittsburgh - May 3rd/4th | |
Event Details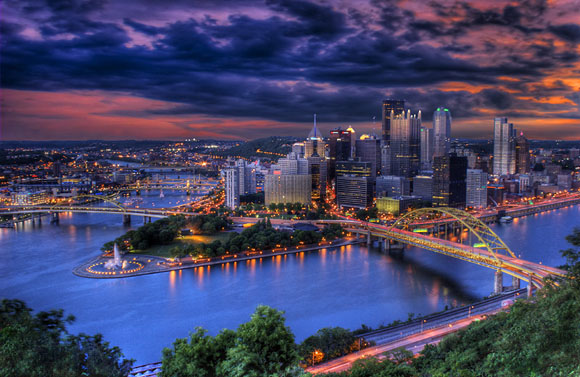 The cast of Paranormal State are ready to hit the road one last time before the end of the year to meet with the fans and paranormal enthusiasts for two exciting nights. One night is dedicated strictly to a presentation filled with evidence and stories told by the cast that never made it on the show. The other night focuses on the search for the unknown by investigating one of the local haunted spots. We choose to separate the two nights to allow for a full experience as opposed to a rushed one.
Schedule
                                    May 3rd – 2012 - Lecture
5:00 PM – 6:30 PM – VIP Meet and Greet
7:30 PM – 9:00 PM – Lecture 
9:30 PM – 10:00 PM – Post Lecture Q&A
New Hazlett Theater
6 Allegheny Square East
Pittsburgh, PA 15212
May 4th – 2012 - Ghost Hunt
The Keighley Mansion
136 East Fayette Street
Uniontown
, 
PA
15401
The Lecture
They say, "seeing is believing."  Well, you've seen the TV show, now see the PRS team live for an amazing two-hour lecture packed with evidence, testimony and a few surprises (and screams)!  This compelling presentation takes you behind the show and PRS' investigations. Ryan Buell, Sergey Poberezhny and Eilfie Music will take the stage and give a 1 1/2 hour presentation, followed by a 30-minute Q&A.
Although full details of the show are kept under wraps, PRS promises a brand-new lecture, never before seen anywhere.  It will start off with the team sharing their individual experiences, leading up to the formation of PRS, then they will broach various subjects from psychics, what makes up a ghost, demons, to age-old-questions such as "what happens when we die?"  PRS doesn't promise to have all the answers, but it promises to generate thought, discussion and debate.
VIP Reception Package 

Get access to the PRS speakers before the lecture with the VIP Reception package. VIP ticket holders get first-seating priority for the lecture, as well as a private VIP reception before the event. Every VIP member will get an opportunity to meet the cast as well as get autographs/photo's. VIP Reception will last for 1 ½ hours. VIPs will also recieve an event poster for PRS to sign at the reception.
The Ghost Hunter Experience (only 50 tickets available)
*Note – must have ticket to lecture or VIP in order to buy ticket for the ghost hunt*

For those who want to go on their very own PRS adventure, sign up for the ghost hunt. The ghost hunt will take place after the lecture. All guest investigators will get to investigate with a member of PRS for 1 ½ hours at one of the cities most famous haunts! 
Organizer
"PARANORMAL: THE EXPERIENCE" 2014 CANADA TOUR
TOUR SCHEDULE
OTTAWA
April 3rd / April 4th
TORONTO
April 5th / April 6th 
VANCOUVER
April 8th
CALGARY
April 10th / April 11th
EDMONTON
April 12 / April 13th
WINNIPEG
April 15th
HALIFAX
April 17th