| | |
| --- | --- |
| | |
Who's Going
Loading your connections...
Event Details
About the event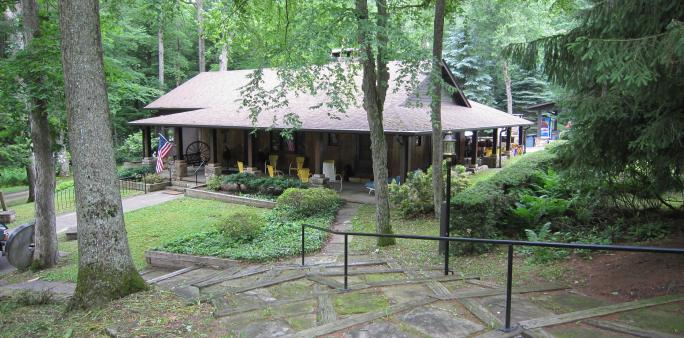 The first PRS Spiritual Retreat
The spiritual retreat is a 3 day/2 night or 4 day/ 3 night, depending on ticket, get-away from all stresses of the real world. Leave your cell phone and computer behind and disconnect yourself from our technological prison walls. This is our first PRS SpiritualRetreat and its being held at Fernstone Retreat, on July 27 - 29/30. This gorgeous location will house a personal environment between the speakers and guests to open up their minds, and open up to nature. Various exercises and workshops are planted (no pun intended) throughout the day which allow everyone to renew their energy.
We will start off the event with checking in and registering; leading into a dinner, a group lecture and a dispelling fire ceremony. During this ceremony we invite you to write down something that you would like to get rid of from your past, a negative habit, a self-loathing idea, or a jealous thought, and then something that you would like to receive in the future. We will then throw these into the fire, as done under certain Native American rituals.
Mornings start off with meditation and stretching. This will help you clear your mind and get the blood flowing throughout your body. After brunch, you will get to participate in one of the three circular discussions.
Bi-Neural Beats - Participants will sit down, get comfortable and try to listen to random Bi-Neural Beats to see how they will react to this sound. Depending on the two frequencies  you will get some interesting results. Bi-Neural Beats are two slightly different frequencies, one coming in form the left channel and one from the right. This can help users enter a different brain wave phase and in some cases users reported similar experiences to that of certain illegal substances. Afterwards, users will fill out a questionnaire for any post-effects. 
RED - Participants will sit down and read an article or chapter from a book picked out by PRS. This will be fairly short of a read, so don't panic. Afterwards, a discussion based on the topic will be held. (Books and article choices coming soon)
Discuss - This is vocal group where you will discuss certain controversial topics in the paranormal. Range from the ethics of cleansing a property that doesn't belong to you, to understanding the nature of good and evil. Should you commit evil to destroy evil?
Experiments 
Ganzfeld sessions will be set up a little differently in this retreat. We will be trying an experiment where up to 9 individual will get to participate simultaneously and see if they could connect with one another in some way or another. Afterwards, individuals will be asked to fill out a quick form about anything they may have experienced. 
Another experiment that we will be attempting as a whole is to see if we could influence the REG. Many theories have come out that show, we are able to affect the environment around us. My using our minds and incorporating certain emotions we will see if this triggers the Random Event Generator to produce some significant results. 
Movies
Relive the memories of a summer drive-in by sitting outside with a big-screen and projector as we watch some of our favorite horror films, special cuts of "Paranormal State" and even some films voted on and picked by you.  And in honor of Ryan's birthday, I mean birthmonth, he will show his favorite summer movie.  
Miscellaneous
Zen Stories is a place where individuals will listen to some interesting tales from the Far East and then receive an interpretation of them. Though the stories are fairly short, they are usually packed with a lot of underlying meaning.
Free Time is a moment where you can decide what to do. After all, we can tell you what to do at all times, can we? But we will make recommendations, like hiking, reading, writing, drawing, playing games or just relaxing. 
For those built for athletics, there will be a Ping-Pong Tournament. Winner will receive a special prize.
All food is included for this event. Lunch will be self-serve, you can make various sandwiches, hot dogs, salads, and assorted snacks. Brunch and dinner will be catered in. Please let us know if you have any food allergies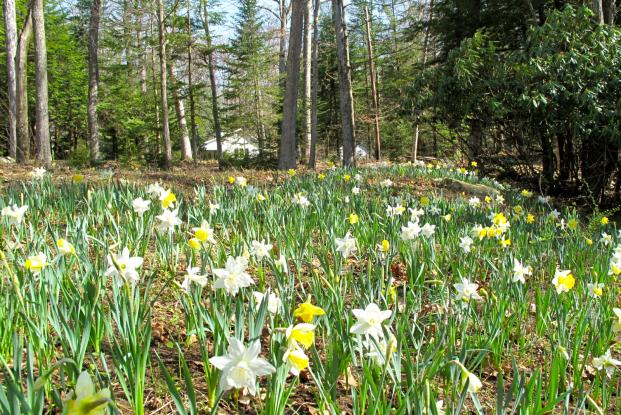 Accommodations
The Bunk House at Fernstone Retreat offers 4 separate suites. Each suite sleeps 6 with 2 full beds and bunk bed in each suite. There are also additional rustic single beds on the large Bunk House Sleeping Porch which overlooks the waterfall and woods. The Bunk House combined with the Sleeping Porch can accommodate approximately 30.  Shared Washer & Dryer located in the Bunkhouse Suites.
Cost
Ticket per event: $375
Individuals are allowed to make an initial non-refundable down payment of $150. Followed by a payment of $125 on June 22nd and the final payment  of $100 on July 6th.
Schedule
Friday
3:00 PM - 4:00 PM - Check-In (Goal Commitment)(Ping-Pong Sign up)(Write a negative and positive thought)
Rest of Schedule Posted by Friday, May 25th, at 12pm EST
Saturday
Schedule Posted by Friday, May 25th, at 12pm EST
Sunday
Rest of Schedule Posted by Friday, May 25th, at 12pm EST
12:30 PM - 1:30 PM - Goodbyes
 *Schedule is subject to change
Created with flickr slideshow.
Organizer
"PARANORMAL: THE EXPERIENCE" 2014 CANADA TOUR
TOUR SCHEDULE
OTTAWA
April 3rd / April 4th
TORONTO
April 5th / April 6th 
VANCOUVER
April 8th
CALGARY
April 10th / April 11th
EDMONTON
April 12 / April 13th
WINNIPEG
April 15th
HALIFAX
April 17th