| | |
| --- | --- |
| PRS PRESENTS: "MUCH ADO ABOUT DEATH" A SERIES OF ONLINE WEBINARS | |
Who's Going
Loading your connections...
Event Details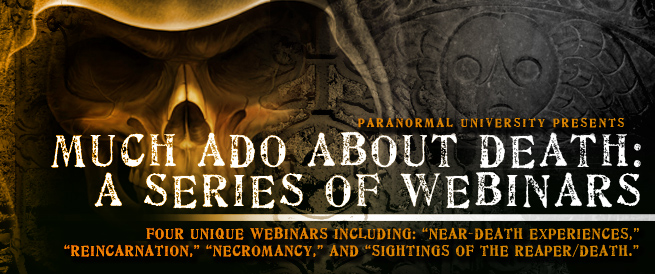 THERE'S ONE GUARANTEE IN LIFE, AND THAT GUARANTEE IS THAT WE WILL ALL DIE.
PRS is excited to introduce a new set of webinars that allow individuals to experience a taste of the paranormal.  Using your computer and Internet connection, you can now take the classroom wherever you go!  The lectures are taught live with members of PRS teaching the course, and you will be able to interact with the instructor by watching the class, asking questions, viewing multimedia and much more! Each session will venture in to the beyond to introduce these unusual topics with historical accounts, scientific research, and fascinating encounters.
Death: The Undiscovered Country: Death is the basis for which we long to explore the unknown.  Do we survive death?  We all have our opinions, but we long to connect with others to learn about unique encounters and experiences.  There are real-life cases of people having Near-Death experiences, research to suggest that we are simply reborn in to a new life (reincarnation), and then there are the bizarre and often frightening testimonies from people all over the world who've had a real-life brush with Death itself, The Reaper.  And think necromancy is only heard in fictional stories or from the medieval ages?  Think again.  Reports of groups and individuals attempting to raise the dead are as real and recent as this month.  But just like with the age-old questions such as "do we survive death?" "are there such thing as ghosts?" we will explore these various forms of Death by asking if there's any truth to the legends?  Taught by PRS' Sergey Poberezhny, Eilfie Music, Chris Edwards and guest Ryan Buell, get ready for a truly unique experience.
Although PRS aims to educate the viewer with real-life encounters, evidence and testimony, we also strive to make our talks entertaining as well, which is why we are holding them on Saturday night.  That way, not only do you get to enjoy a thought-provoking lecture, you also get to dim the lights and enjoy being spooked out by real encounters from the beyond!
PRS offers unique webinars to educate, entertain and thrill paranormal enthusiasts.

----------------------------------------------------------------------------------------

THE ANTHOLOGY OF LECTURES:

To celebrate our pursuit of that mysterious and elusive Death, we are offering four unique lectures and will be holding them every Saturday night in August, starting August 10th.  Every lecture will be held between 9pm - 11pm EST.  You may purchase passes to just one lecture of your choice, or if you're interested in attending more than one, you can purchase our 2-Lecture Bundle (and save $10.00) or 4-Lecture Bundle (save $20.00).

Beyond & Back: Near Death Experiences & Evidence Of The Afterlife

Date: Saturday August 10th, 2013 9:00 PM EST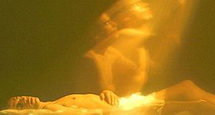 About: One of the most foremost questions in the paranormal is, what happens to us when we die? Near death experiences, or NDEs, are giving us small pieces of answers to this question. Reports from those that have been clinically labeled as dead, and are brought back showcase similar accounts. Individuals describe a sense of detachment from their body and being drawn to a mysterious white light. They detail having conversations with, either, loved ones that have passed away, or with some sort of angelic presence, or even God. However, skeptics argue that this is not proof for the afterlife and that many of the reports cannot be conclusively proven. This webinar will take a look at this fascinating topic from both sides of the debate. Following the footsteps of those who have not only had first hand experiences, but the scientists, and doctors who have studied such events, we will unravel the mystery of what lies on the other side.

Reincarnation Of The Soul: Do We Return?

Date: Saturday August 17th, 2013 9:00 PM EST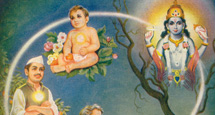 About: The soul is one of the most controversial subjects within all of our belief systems. Almost everyone believes we have one, but science has yet to grasp just how it is we have it. Is it tangible? Is it energetic? Is it purely a belief we have that something inside of us stores a collective resemblance of who or what we are over a lifetime? Reincarnation adds, however, another piece to the puzzle: Can our souls come back? Talk about mysteries cases that have been documented over the years that have demonstrated the possibility that this life may not be the only ones we live as well as explore the aspects of the higher planes that take us closer to enlightenment.
Sightings of the Reaper: Real Encounters Of Death Incarnate

Date: Saturday August 24th, 2013 9:00 PM EST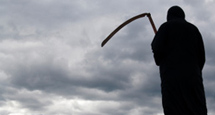 About: The Grim Reaper has become an iconic figure through out the literature and media of entertains in the past. Something to fear or to be welcomed changes from person to person as he can be seen as the harbinger of a fate felt not yet time or the ending to a long suffering and existence. To be welcomed as a friend and spurned as a minion of death, the Reaper has taken on different images over time. In this webinars you will learn about the different ways the Reaper has be viewed over the years and hear tales about forewarnings of death and coming face to face with messenger of death himself.

Necromancy: Strange & True Cases Of The Living Raising The Dead

Date: Saturday August 31th, 2013 9:00 PM EST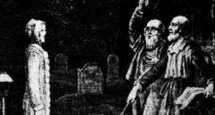 About: The occult study of speaking to the dead has a long history often times connected with John Dee and Edward Kelly, who were advisors for Queen Elizabeth.  The practice is widely thought to be a relic of the past, but is still happening today.  This class will not only tackle the history and reasons for necromancy, but also the misconceptions of the practice.  We will show how necromancy connects to our modern-day paranormal investigations with EVPs and spirit boards.  We will also cover accounts and testimony from cultures who have reported that the dead have risen; newspaper/media reports of cults and modern-day necromancers being caught attempting to raise the dead and more!  This will be a truly fascinating and frightening workshop that will make you wonder if there's any truth behind necromancy.  This practice was just one more method of mans way to try and answer that age-old question of "what happens to us after death?"  What secrets do dead lips hold for us?

----------------------------------------------------------------------------------------

INFORMATION/COST/FAQ:

The webinars will be held on August 10th, August 17th, August 24th, and August 31st, respectively.  All webinars will broadcast at 9pm EST - 11pm EST.  You will be given an e-mail confirmation confirming your ticket purchase upon buying a pass.  You will be granted access in to the PARANORMAL UNIVERSITY BASECAMP website, an online classroom portal where you will get to interact with the instructors, other students, etc.
There are no refunds for webinars unless the entire webinar is canceled.  If you are removed for misconduct, you will NOT be given a refund.
If you choose a 2-package bundle, you will be asked on the purchase page to sign up for the two webinars.  If you purchase the 4-lecture package bundle, you are automatically entered in to all webinar classes. 
If you have any questions or concerns about this course, you may e-mail the staff at admin@paranormal-university.org .
Please make sure you supply us with a valid, working e-mail that you check regularly so that we may keep you informed of any announcements pertaining to the workshops.
To learn more about Paranormal University, visit our website at: http://paranormalresearchsociety.org/paranormaluniversity/
Bureau Members: Bureau members are given free access to webinars.  You do not have to purchase a pass for this event unless you'd like to contribute, which is completely voluntary.  You will be given a separate sign-up page.

Organizer
"PARANORMAL: THE EXPERIENCE" 2014 CANADA TOUR
TOUR SCHEDULE
OTTAWA
April 3rd / April 4th
TORONTO
April 5th / April 6th 
VANCOUVER
April 8th
CALGARY
April 10th / April 11th
EDMONTON
April 12 / April 13th
WINNIPEG
April 15th
HALIFAX
April 17th