PRS Canada Tour: Vancouver ()

Tuesday, October 11, 2011 at 6:00 PM

-

Wednesday, October 12, 2011 at 1:30 AM (PDT)

Vancouver, British Columbia
Event Details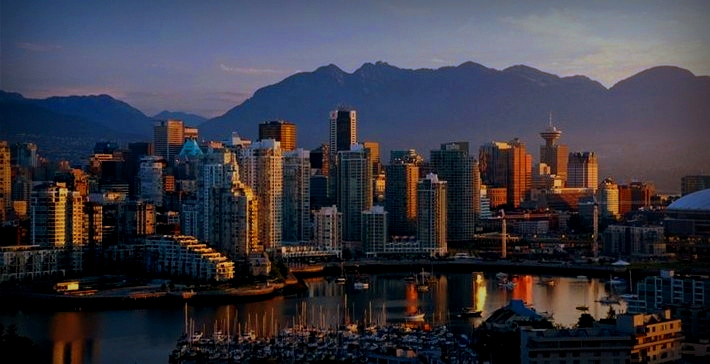 At long last, members of the Paranormal Research Society (A&E's "Paranormal State") will be heading to Canada for a cross-country tour to share evidence and tales from their most frightening cases. Join PRS' Ryan Buell, Sergey Poberezhny and Eilfie Music for an amazing two-hour experience that will leave you questioning your beliefs on ghosts, hauntings and the beyond. Before the lecture, come to the VIP Reception to say hello to PRS and take pictures. After the lecture, a few attendees will get to go on a private ghost hunt with the team.
Event Schedule

VIP Reception 6:00p-7:30p
Lecture 8:00-10:00p
Ghost Hunts 10:30p-12:00a or 12:00a-1:30a
The Lecture

PRS investigators Ryan Buell, Sergey Poberezhny and Eilfie Music will take the stage for a 90-minute presentation featuring their most disturbing cases. The team will show never-before-seen evidence and cases that couldn't be filmed for "Paranormal State." From poltergeists to three cases of demonic possession, incubus hauntings and a murder-suicide case that may have been influenced by spirits, this lecture will make a compelling argument that the other side does indeed exist. The final 30 minutes will be allotted for audience Q&A. Keep your eye out for more surprises as well!
VIP Reception Package (only 65 tickets available)

Get access to the PRS speakers before the lecture with the VIP Reception package. VIP ticket holders get first-seating priority for the lecture, as well as a private VIP reception before the event. Every VIP member will get an opportunity to meet the cast as well as get autographs/photo's. VIP Reception will last for 1 ½ hours. VIPs will also recieve an event poster for PRS to sign at the reception.
The Ghost Hunter Experience (only 40 tickets available)
*Note – must have ticket to lecture or VIP in order to buy ticket for the ghost hunt*

For those who want to go on their very own PRS adventure, sign up for the ghost hunt. The ghost hunt will take place after the lecture. All guest investigators will get to investigate with a member of PRS for 1 ½ hours at one of the cities most famous haunts! Attendees will also get a complementary DVD of the investigation as a keepsake.
When & Where



Vancouver

,

British Columbia


Canada

Tuesday, October 11, 2011 at 6:00 PM

-

Wednesday, October 12, 2011 at 1:30 AM (PDT)
Add to my calendar
Organizer
"PARANORMAL: THE EXPERIENCE" 2014 CANADA TOUR
TOUR SCHEDULE
OTTAWA
April 3rd / April 4th
TORONTO
April 5th / April 6th 
VANCOUVER
April 8th
CALGARY
April 10th / April 11th
EDMONTON
April 12 / April 13th
WINNIPEG
April 15th
HALIFAX
April 17th