Description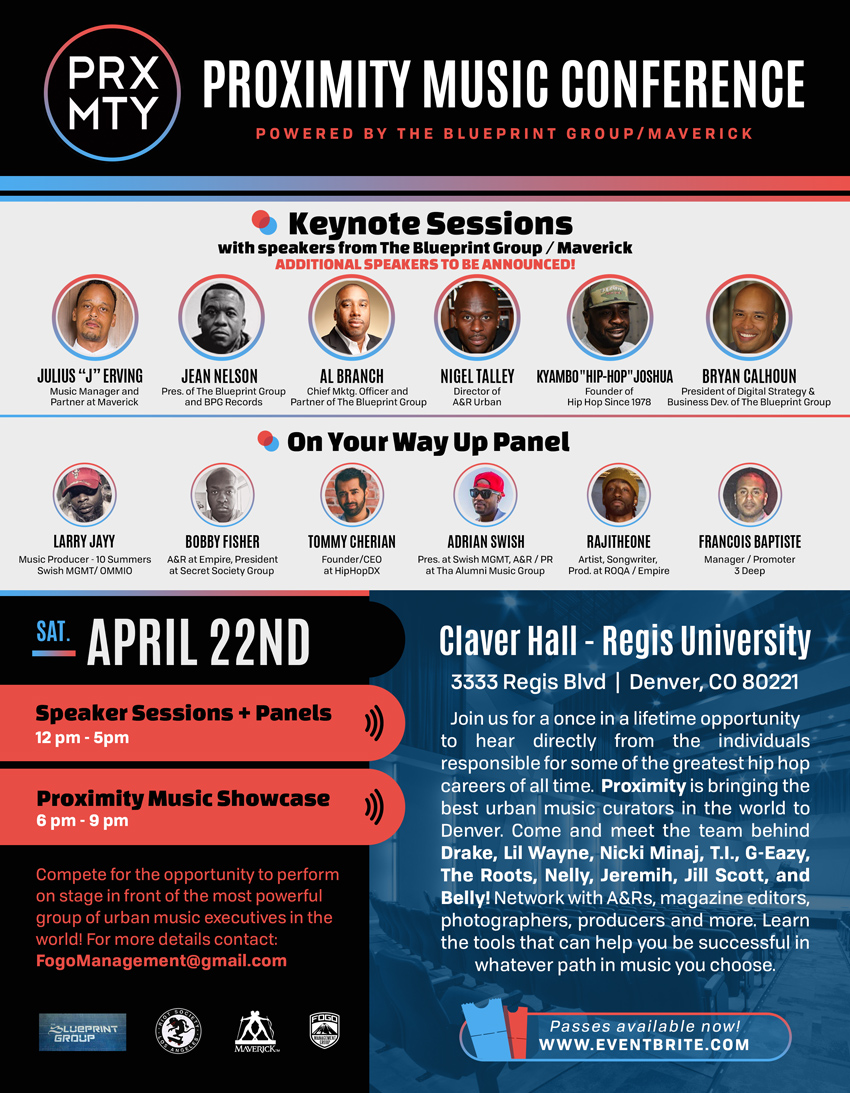 THE 3RD ANNUAL PROXIMITY (PRXMTY) MUSIC CONFERENCE IS THE PREEMINENT MOBILE, URBAN MUSIC BUSINESS CONFERENCE IN THE U.S. WE EDUCATE AND ENLIGHTEN INDIVIDUALS WHO DO NOT HAVE DIRECT ACCESS TO THE BUSINESS AND INDUSTRY OF MUSIC.

PRXMTY has grown from a regional showcase and conference to a nationwide brand supported by the worldwide urban music powerhouses The Blueprint Group & Maverick Management. We gather the next generation of music artists, creatives and aspiring executives to spark conversation around the topics they are passionate about from how to get a record deal to becoming an A&R to brand building.

At PRXMTY you are destined to meet other talented, music-inspired creatives, all while learning building blocks, tips and tricks from some of the best in the business. Attendees get access to a highly curated, impactful one-day program of panel discussions, Q&A sessions, and a live music showcase, as well as pop-up shops, photo booths, and more.

Our attendees come to feel inspired, learn about the music industry, and cultivate new relationships in a knowledge-filled, candid and fun environment. PRXMTY is an educational institution and incomparable platform whereby those interested in a career in music can reach and interact with the tastemakers, organizations, brands and artists within the hip-hop community all at the same time.