Prowess: Tana Trotter presenting "Listen to It: Following your Gut"
Description
Featuring:
Tana Trotter
Presenting "Listen to It: Following Your Gut"
Tana grew up in Killdeer where she fell in love with exercise through sports, and entrepreneurship through watching her dad grow his own business. She took these two passions with her to Bismarck where she attended the University of Mary. After receiving a Bachelor's in Exercise Science, Tana completed her doctorate in Physical Therapy. While in school, Tana worked as a personal trainer and group fitness instructor in the community. As she completed her clinicals for physical therapy, Tana saw the potential to combine physical therapy and fitness to use exercise as medicine - add in her love for entrepreneurship and you have the start to Proximal50!
Prowess is a lunchtime leadership and networking event open to women of all ages
Prowess is skill and expertise, as in "her prowess in leadership made her the obvious best candidate for promotion"
Our concept:
Potential: Leadership skills are not just for managers. Every woman, whether first-year college student or business owner can develop personally and professionally with leadership skills. Nothing can stand in the way of connected women.
Power: Leadership skills give women the power to improve their lives and their community.Education and training increase confidence and competence to speak up and charge forward.
Presence: Balancing personality and indivuality with communication and conflict management skills lends a magnetic presence. Find your voice and your authentic style.
See more about our concept here: prowessbisman.squarespace.com


Event Schedule
11:30-11:45am Lunch Served
11:45-11:55 Potential
Hear from Christina introducing today's topic
11:55-12:30 Prowess
Tana presents "Listen to It: Following Your Gut"
12:30-12:45 Presence
Jeanne applies today's topic to Prowess concepts
Don't miss this event!
Prowess is generously sponsored by CAWS ND. This event is also sponsored in kind by Proximal50 Life Center.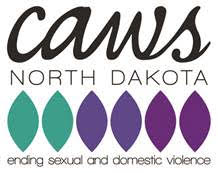 Share this event on Facebook and Twitter


We hope you can make it!


Cheers,
Lisa Goetz, Jeanne Farnsworth & Christina Sambor