Description

Featuring a panel of past speakers including Dr. Eve Kostelecky, Nicole Morrison, and Eichelle!
Prowess is a lunchtime leadership and networking event open to women of all ages
Prowess is skill and expertise, as in "her prowess in leadership made her the obvious best candidate for promotion"
Our concept:
Potential: Leadership skills are not just for managers. Every woman, whether first-year college student or business owner can develop personally and professionally with leadership skills. Nothing can stand in the way of connected women.
Power: Leadership skills give women the power to improve their lives and their community.Education and training increase confidence and competence to speak up and charge forward.
Presence: Balancing personality and indivuality with communication and conflict management skills lends a magnetic presence. Find your voice and your authentic style.
See more about our concept here: prowessbisman.squarespace.com
Prowess is generously sponsored by CAWS ND.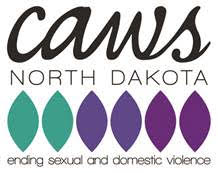 Share this event on Facebook and Twitter


We hope you can make it!


Cheers,
Lisa, Eichelle, Jeanne & Christina