Description
Join one of the stars of TLC's Kindred Spirits and the SyFy Channel Ghost Hunters alum Adam Berry for an investigation of the First Universalist Church in Provincetown, Massachusetts. One of Provincetown's most notorious haunts.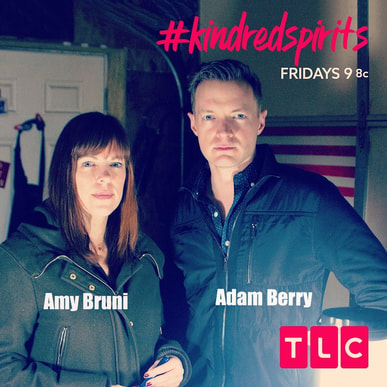 ​Saturday October 28th 2017
Two Investigations: 8pm (SOLD OUT) and 10pm (SOLD OUT)

​HALLOWEEN NIGHT!
​OCTOBER 31st: PARANORMAL SÈANCE 8pm - 10pm (costumes are ok but not necessary)

Built in 1847 the Universalist Unitarian Meeting House is one of Provincetown's most iconic architectural structures and perhaps one of the most haunted. Some have witnessed ghostly choirs singing, apparitions of figures walking near the organ, footsteps walking across the pulpit and large shadows darting around the sanctuary. During the last investigation a group of attendees watched a figure appear in the back of the room and strange green light anomalies were witnessed surrounding a few individuals.

​THIS INVESTIGATION SHOULD NOT DISAPPOINT!

SCHEDULE:
October 28th INVESTIGATION - TIME 8pm (SOLD OUT) and 10pm (SOLD OUT) TWO GROUPS
​
7:45pm -GROUP 1 - ARRIVE AT UNIVERSALIST UNITARIAN MEETING HOUSE
8:00pm - Welcome and HOW TO INVESTIGATE with Adam Berry
8:30pm - Begin Investigation with Adam Berry
9:45pm - Wrap up, Discuss and photo ops/autographs w/ Adam

10:00pm - GROUP 2 ARRIVES
10:15pm - Welcome and HOW TO INVESTIGATE with Adam Berry
10:45pm - Begin Investigation with Adam Berry
12am midnight - Wrap up, Discuss and photo ops/autographs w/ Adam

OCTOBER 31st
HALLOWEEN NIGHT! PARANORMAL SÉANCE 8PM - 10PM
7:45pm - ARRIVE at Universalist Unitarian Meeting House
8:00pm - Welcome - Investigation Techniques
8:30 - Invocation of the spirits and Investigation
10:00 - 10.30 - Wrap up, Discussion
*NO REFUNDS ONCE TICKETS HAVE BEEN PURCHASED*