Providence Heart to Start Follow your Heart 5k, 10k virtual run/walk
We know the distance of this past year has been challenging, but we believe that distance can make the heart grow stronger!
About this Event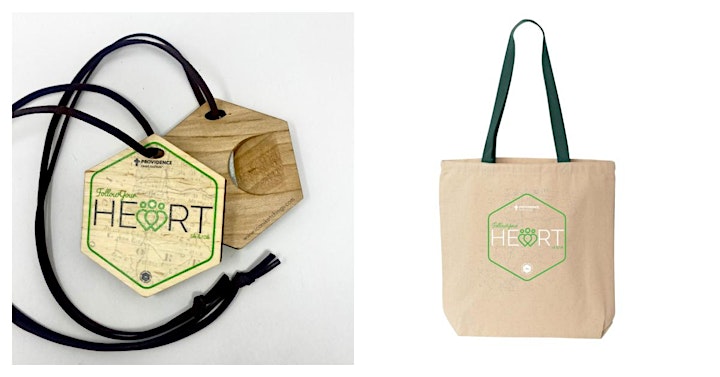 The weekend of February 5-7, 2021 join us for The Providence Heart to Start Follow Your Heart Virtual 5k & 10k presented by The Oregon Brewery Running Series. As the goal event for the Providence Heart to Start program, this event is a chance to be a part of a broader community encouraging all of us to Be Active, Have Fun and Give Back.
With the help of Providence Hospitals and the Heart to Start Program, we are committed to being a community of runners, walkers, and joggers, that care deeply about pursuing health and giving back to our community.
Participants walk, jog, or run a 5k or 10k anytime between February 5 -7, on their own. Complete it on your favorite route, or tap into our vast network of 5K courses! Complete it with your dog, pushing a child in a stroller, or even do it from 6 feet away with a few friends and encourage one another along the way.
After registration, we will send you access to our special training page, with custom STRAVA integration, leaderboard, and more!
You Get:
Participants receive an at-home printable bib, custom-designed wood finishers medal (that doubles as a bottle opener), and a canvas tote bag!
Give Back:
10% of our proceeds help support our nonprofit partner the Providence Community Teaching Kitchen. The teaching kitchen works to create a healthier community through one-on-one outpatient nutrition counseling, regular screening for food insecurity, and access to a navigator for individualized resources.
About the Race:
The race will be held over the weekend of February 5-7, 2021. Fit it into a time that works for your schedule! Before you run or walk, print off your race bib and decorate it with all the artistic skills you can muster. We want to see this thing make an appearance in your pre, post, and mid-run pictures!
Even though it's a virtual run, you don't have to be alone in the process:
Snap selfies, pictures, videos, of your run, walk, or even dance and tag us on social media at #followyourheart5k. This will encourage all of us as we reach our goals over the weekend. We want to see how everyone is accomplishing this together and then be able to gather images of us from all over the region to share.
Picking a route for a 5k or 10k can also be hard, so we want to help. Stay tuned for Routes to be released for the weekend event.
Event T-Shirt or Hoodie:
Check out the custom T-Shirt you can add on for $15. This is a Next Level tri-blend shirt with a custom design available in both unisex and female cuts. Want something warmer? We also have a super cozy soft hoodie for $40.
For those registering BEFORE January 23d, we will begin putting things in the mail on February 8.
For those registered AFTER January 23rd, we will begin mailing items on February 15th.