Description
SOLD OUT - NO TICKETS AVAILABLE AT THE DOOR!!!!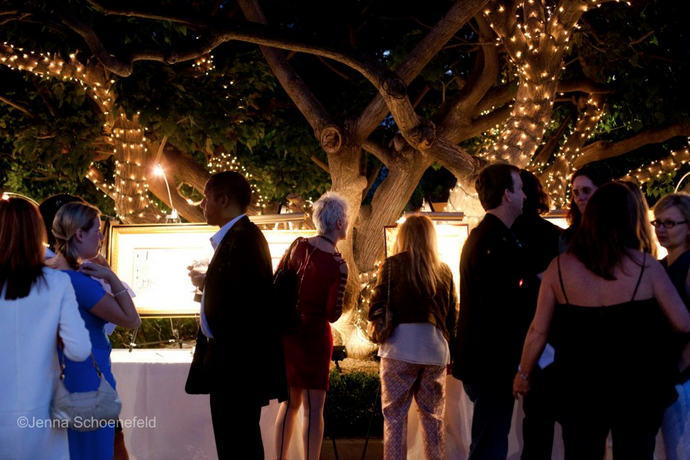 Los Angeles Wine Tasting, the Andrew Weiss Gallery and the Bombet Hospitality Group (Viviane, Terrine, Hanjip, Faith & Flower..) are teaming up again for a new Art & Wine Rendezvous!! See you at Viviane at the emblematic Avalon Hotel in Beverly Hills for an exclusive soirée provençale including a poolside reception (6-8pm) and a wine dinner (7pm, 8pm or 9pm). Wines and dinner are not included in eventbrite tickets. Enjoy a relaxing French Riviera getaway with a unique exhibition & silent auction of Mediterranean master art presented by the gallery to benefit CASA of Los Angeles (see all details below). Bring your palate and indulge in wines from Provence coupled with à la carte gourmet food offerings (see menu). DJ Marlon will transport you to the square of a quaint village in the south of France spinning 1960's French Pop songs including Brigitte Bardot and Serge Gainsbourg.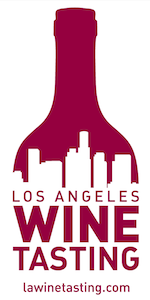 Peruse an exclusive exhibition and silent auction of artworks from the most influential masters in history who have lived in and been inspired by Mediterranean countries, including Picasso, Dali, Miro, Renoir, Matisse or Chagall. The Andrew Weiss Gallery will present original etchings, wood engravings and lithographs culled from rare editions and important collections. For over 4 decades Andrew Weiss has been collecting 20th century master art for private clients & galleries around the world as well as prestigious auction events at famous houses (Christie's, Sotheby's..). He is a founding member of the IFAA, International Fine Art Appraisers, and is well renowned worldwide for his expertise.

Nathalie Bertat with Cru Wines, her boutique wine importing company, will present wines from Provence with Château l'Afrique. Along with Viviane's Wine Director Emmanuel Faure whose curriculum includes 2 and 3 stars Michelin restaurants in France (La Côte d'Or * * * by Bernard Loiseau in Saulieu, Auberge de L'Eridan * * * by Marc Veyrat in Veyrier-du-Lac by Lac d'Annecy, La Terrasse * * in Juan-Les-Pins...) but also amazing restaurants in LA (L'Orangerie Relais et Châteaux, Bel-Air Hotel, Little Door, Craft...), she will educate and guide us through the country side of this really wonderful wine region! Located in the heart of the Cuers Pierrefeu terroir, between Toulon and Saint-Tropez, discover an ancient domaine from the Roman times. The château was named at the beginning of the 19th century, when the former owners, the Savy family of Marseille, returned from Africa to settle in Provence. There was a strong Oriental influence at the time, following Napoleon's Egyptian campaign in 1798. It was in 1840 that an oriental turbaned head was carved to look out over the red, rocky landscape. The wines, from the AOC "Côtes de Provence", are sustainably made (agriculture raisonnée) from 40-year-old vines growing on red sands and limestone soil.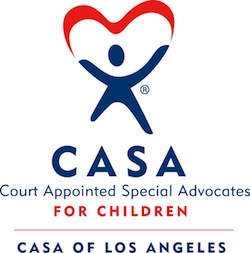 The auction proceeds' LA Wine Tasting portion will benefit CASA of Los Angeles. Founded in 1978, CASA of Los Angeles is a non-profit organization that recruits, trains, and provides CASA volunteers (Court Appointed Special Advocates) to transform the lives of abused and neglected children. A CASA is a voice in court and in the community for these children, and often the most constant person in their lives. Every dollar raised from our fundraising efforts goes towards supporting our CASAs which translates to another child's life being impacted. A great cause!


------> 6 TO 8 PM POOLSIDE RECEPTION: $15 TICKETS INCLUDE Reception Access until 8PM + Master Art Exhibit & Silent Auction (closing at 9:30pm) to benefit CASA of Los Angeles + DJ Live Lounge Music + Complimentary Tray-Passed Gourmet Bites during the first hour (6-7PM) + Special Prices on Appetizers until 8PM (see menu) + a Perfect Mingling & Networking Atmosphere with other Angelenos at an Amazing Venue + $25 of Free Ride Credit with Lyft (new users only - see details below ***). Tickets available at the door unless event sells out. PLEASE NOTE: EVENTBRITE TICKETS DO NOT INCLUDE WINE TASTING, DRINKS OR DINNER.

------> WINES ON SALE AT VIVIANE: Provence white, rose or red: $16 per glass ('red' tickets on sale AT THE EVENT at the bar inside Viviane or outside right after check-in) or $8 per half glass ('blue' tickets on sale at the same bars):

WHITE - Chateau l'Afrique, Côtes de Provence, 2015 - grape: Rolle 100% known as Vermentino across the French/Italian border, average age of vines: 30 years, tasting notes: get seduced by the stone fruit (white-fleshed like peaches) on nose & palate... a well rounded wine!

ROSÉ - Chateau l'Afrique, Côtes de Provence, 2015 - grapes: Grenache 40%, Syrah 40%, Cinsault 20%, average age of vines: 35 years, tasting notes: nose is intense with notes of yellow plums, pineapple and a touch of red currant, on the palate: ample and smooth with notes of orange and a touch of liquorice on the finish.

RED - Chateau l'Afrique, Côtes de Provence, 2012 - grapes: Syrah 80 %, Carignan 15%, Cabernet Sauvignon 5%, average age of vines: 40 years, tasting notes: rich, powerful bouquet, with hints of blackcurrants, small red fruit and spices, the full-bodied palate shows soft, well-integrated tannins. Santé!!

------> DINNER (at 7 or 8 or 9pm) RESERVATION ON EVENTBRITE PAGE. Order food & wine à la carte from the restaurant's regular menus. You will be billed directly by Viviane. DO NOT FORGET TO MAKE YOUR RSVP IF YOU WANT TO STAY FOR DINNER. Eventbrite tickets do NOT include dinner. SEE A LA CARTE DINNER MENU: click here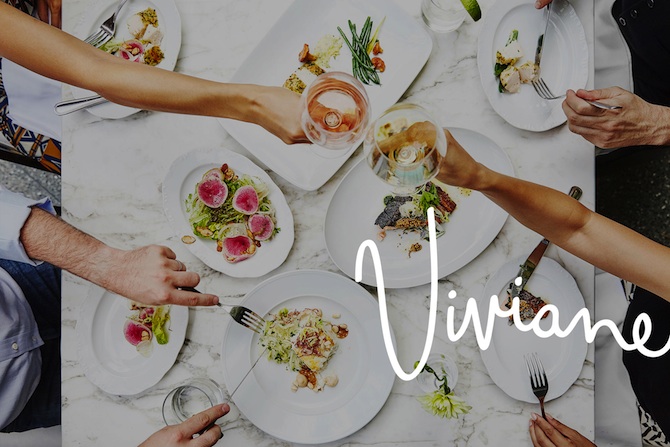 MUST BE 21 AND OVER TO ATTEND. EVERY GUEST'S ID WILL BE CAREFULLY VERIFIED UPON CHECK-IN. ABSOLUTELY NO EXCEPTIONS. PLEASE ENJOY RESPONSIBLY.
DRESS CODE - Important: Business/Upscale Casual, Cocktail Chic. NO T-Shirts. NO Sneakers. Jacket Recommended for Men. Dress Shoes.
Check out vivianerestaurant.com for more details about this absolutely unique urban retreat!
*** Don't worry about taking your car... and take Lyft to the hotel! Your ticket includes a $25 credit for new users with code LAWINE. Lyft is a mobile app that lets you request a ride from a fully-vetted, hand-selected community of drivers at the push of a button. For this soiree attendees, Lyft has kindly offered $25 of free credit (first users only). Just download the Lyft app and enter LAWINE under settings to take a free trip on us.
POOLSIDE RECEPTION Ticket Policy: All sales are final. NO CREDIT. NO REFUNDS. A name change however can be done anytime until the event starts.
Question? email at info@lawinetasting.com