Proven Ways to Build A Six Figure Makeup Business

Tuesday, March 17, 2015 from 6:30 PM to 8:30 PM (EDT)
Event Details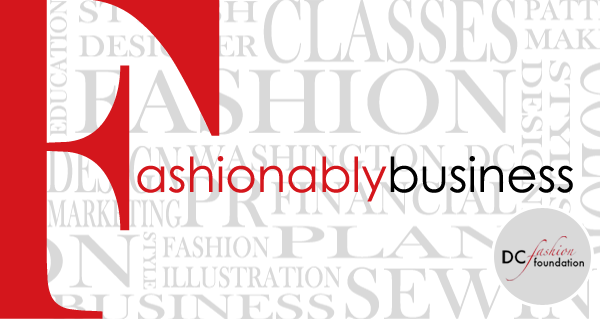 ---
For emerging makeup artists with limited resources, working behind the makeup counter is usually a common starting point, as it provides more financial security, provides resources to build your makeup kit, and allows you to develop and show your talent to potential clients. But once you've outgrown the counter what are the next logical steps to building your client list?
In this workshop professional makeup artist and on-air beauty expert Bailey Sessoms will discuss the different opportunities in the makeup industry, how to build a solid clientele, pitfalls to avoid, and the business of makeup artistry, and how to obtain a six figure income. She'll also answer individual questions to provide you with more personalized insight.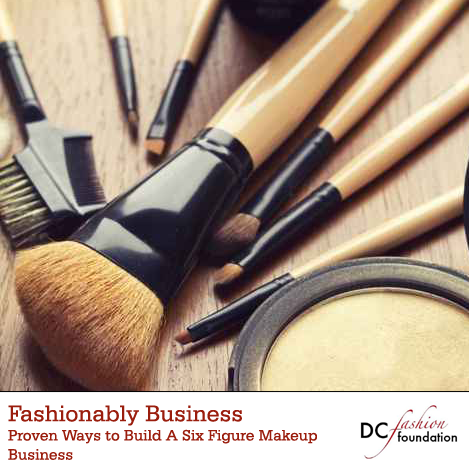 How to create and maintain multiple income streams

How to build a solid client list

Pricing and services Do's & Don'ts

How to write a solid contract

Things to consider when meeting a client for the first time

How to build a makeup kit

Portfolio Review (optional)


After 18-years in the beauty business, professional makeup artist and on-air beauty expert Bailey Sessoms brings a noticeable creative and business flair. Perhaps it stems from her graduating at 20, with honors, from Howard University with a background in the arts. In 1997, after ending her modeling career, Bailey booked my first gig with Adidas.
Three months later she signed on as a makeup artist with Bobbi Brown Cosmetics for their studio and national events. That same year, Bailey started doing makeup for BET and later became Debra Lee's personal makeup artist. A couple of years later she signed on as the style producer for BET.com and helped launch the multi-million dollar website.
Forward another two years, Bailey had her own music show on XM Radio (now Sirius XM) and was doing makeup with other networks like GOD TV and the Discovery Channel. She moved on to become the beauty columnist for AOL's BlackVoices.com and was featured as a beauty expert on news shows and in news publications like the New York Daily News.
In the next six years Bailey had her own makeup studio, launched a makeup line, wrote and self-published two beauty books to help her clients, and was booked as much as a year out for weddings.
Today, Bailey is in the midst of launching an all-natural bath line called Booty Snob Bath Company.
Website: http://baileysessoms.com/

Class is limited to 6 students. Before registering, please be sure to read the class description and class/refund policy below.
Payment:  All participants must preregister and prepay for the class.  In order to receive the DCFF member price, all members must be current and must present their membership number at the time of registration.  All information will be verified. All others will be required to pay the regular course fee. 
Missed Sessions: Students are advised not to miss any scheduled sessions as there is a "no make-up class policy". 
Arrival: Students are advised to arrive prior to the start of each session so that they may set up their learning stations. 
Refunds:  The workshop will be fully refundable up to 7 days before the class begins. Cancellations after this date will only be entitled to a 50% refund.  There are absolutely no refunds on or after the first class session.  DCFF reserves the right to cancel and/or reschedule this class due to low enrollment. DCFF will either issue full refunds or apply fees paid to the next scheduled class.
Please visit the link below for more detailed information about this class: http://bit.ly/1EGtoBa

Brought to you by...

When & Where
641 S Street NW
3rd Floor
Washington, DC 20001


Tuesday, March 17, 2015 from 6:30 PM to 8:30 PM (EDT)
Add to my calendar
Organizer
DC Fashion Incubator (DCFI) and DC Fashion Foundation (DCFF)
The DC Fashion Incubator is a key program by the DC Fashion Foundation.  The goal of the DC Fashion Incubator is to support the local emerging fashion industry by identifying and providing training, mentoring, workspace, apprarel manufacturing, production contacts, business planning / financial planning seminars, branding, legal assistance and infrastructure support, to help emerging fashion entrepreneurs develop a well rounded skill set, which is necessary to execute their vision, achieve their goals, and realize their fashion ideas.
The DC Fashion Foundation (DCFF) is a 501(c)(3) non-profit organization created by the Greater Washington Fashion Chamber of Commerce in June 2009 to support the Washington, DC area fashion community. The DC Fashion Foundation does this through educational programs, workforce training initiatives, and networking and mentoring opportunities for aspiring fashion professionals and entrepreneurs.
Proven Ways to Build A Six Figure Makeup Business