Proud To Be Latina Empowerment Conference

Monday, November 7, 2011 from 8:00 AM to 4:00 PM (EST)
Event Details
Proud To Be Latina Presents
Breaking Cycles & Ceilings Empowerment Conference
Monday, November 7, 2011
Museo Del Barrio | New York City
1230 Fifth Avenue at 104th Street
8:00 am - 4:00 pm
Join Us for a Day of Inspiration & Motivation!
Join top industry leaders and Inspiring Women for a One-Day Conference dedicated to helping Latinas achieve their personal and professional Aspirations!
Learn How To:
-Identify Self Imposing Barriers
-Create a Plan of Action to Move Ahead
-Tap into Your Leadership Potential
-and Much More!
Our goal is to encourage Latinas to be progresive and confident leaders that continue to break cycles, barriers and ceilings.
Among the many benefits participants will:
•Receive top leadership and professional development training
•Hear from successful Latina Leaders who will share their stories of success
•Network with regional and national Latina leaders and professionals
The Conference Will Include:
•Networking Opportunities
•Inspirational Speakers & Motivational Workshops
•A commemorative gift bag with sponsor goodies and gifts
• Breakfast, Lunch, Snacks, Raffles & Prizes!
Watch a brief video from our Keynote speaker Pegine, for a sneak peak on what will be a day filled with life connections and lessons!
This Event is Not To Be Missed!
---
---
Our Distinguished Speakers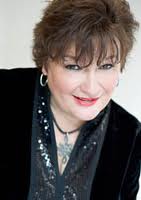 Pegine Echevarria | Keynote Speaker
New York Newsday calls Pegine "a walking one-woman antidote to workplace cynicism." Feisty and fun, Pegine is one of 58 inductees into the prestigious Motivational Speakers Hall of Fame (awarded by GetMotivation.com) that includes luminaries Zig Ziglar, Dale Carnegie and Tony Robbins. She is the first Latina and one of only 8 women inducted.  
The Society of Human Resource Management (SHRM) named her one of 100 Global Thought Leaders on Diversity and Inclusion. She is an expert on leading in a diverse world and empowering people to be leaders. She motivates leaders in a diverse world!  Pegine has presented on the stage with such notables as Maya Angelou, John Maxwell, Suze Orman, Secretary of State Hillary Rodham Clinton, President Bill Clinton as well as President Barack Obama.
 
Business and news shows seek her enthusiastic, bold insights including CNN, MSNBC and NPR and was the on air expert regarding leadership, diversity and inclusion in business for Newstalk Television. Interviews include The Wall Street Journal, New York Times, Chicago Sun Times, Fortune, BusinessWeek and various consumer magazines.
Pegine is the author of Sometimes You Need to Kick Your Own Butt (one of SHRM's best-selling books) and Bragging Rights Transform Your Team in 21 Days and Rock Your World to Success, a 6 CD program.  She is creator of the scalable licensed training program called White Guys Are Diverse Too(tm)! which is used by Sodexo (#1 Diversity Inc. corporation), the U.S. Navy and National Guard Bureau.  
She holds a Masters in Social Work in group and organizational behavior, and has received numerous awards for her work on diversity and leadership.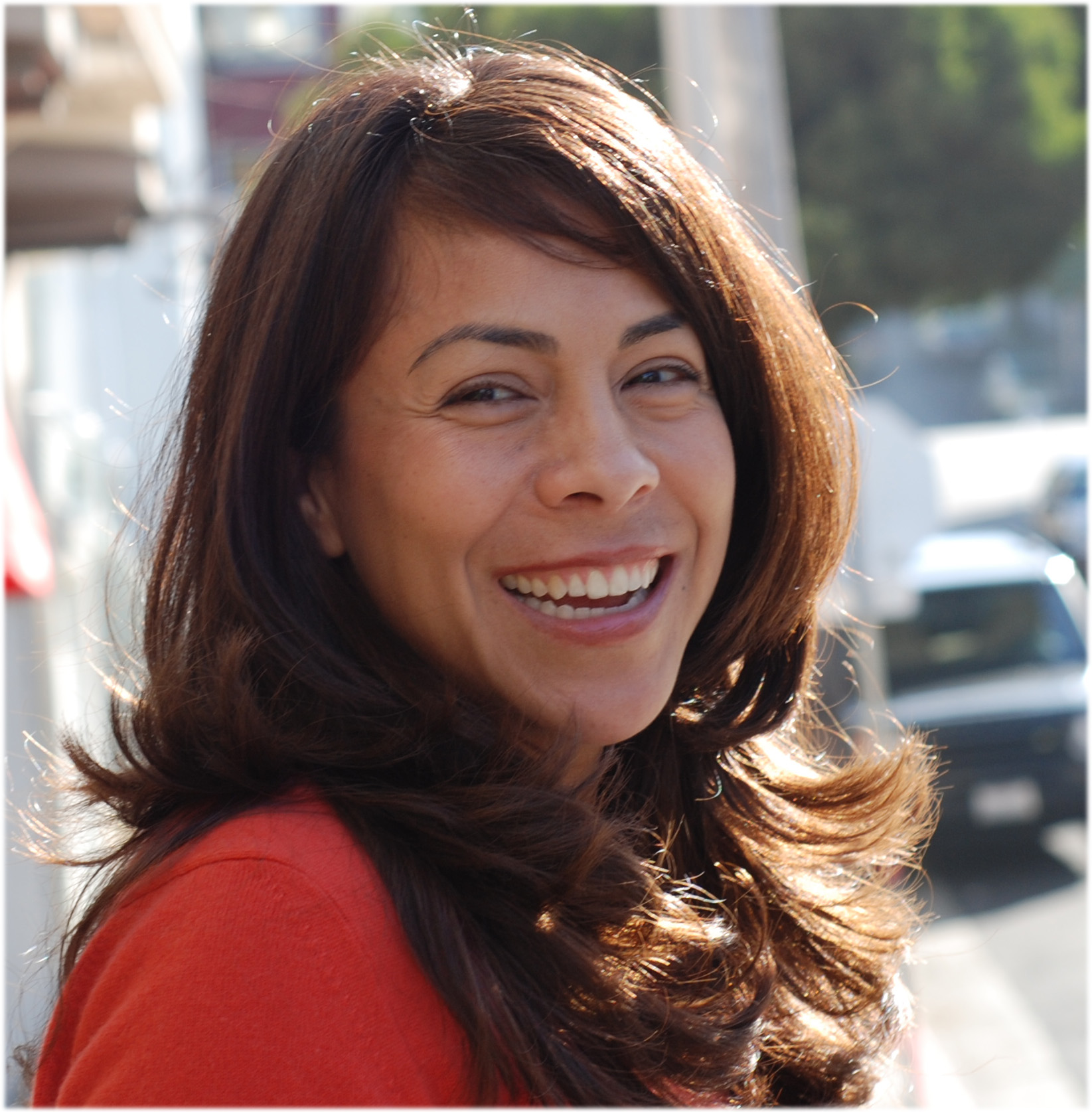 Alicia Morga | CEO, Refleta.com
Alicia Morga is the founder and CEO of Refleta, an online consumer data application.  She is also the creator of gottaFeeling, an iPhone application to identify, express and track your emotions.  Formerly, she was the founder and CEO of Consorte Media, a digital media and marketing company focused on the Hispanic market and backed by The Mayfield Fund and Sutter Hill Ventures.  
Prior to founding Consorte Media, Alicia was an investment professional focused on venture opportunities in the technology sector for The Carlyle Group's U.S. Venture Fund. She also worked at Hummer Winblad Venture Partners, where she focused on early-stage software investments. While at Hummer Winblad, Alicia served as VP of Operations for Napster and CEO of venture fund Zero Gravity Internet Group. Alicia has served on the boards of technology companies such as Ingenio, Ventaso, Secure Elements, Archetype-Solutions, Applied Semantics, Menerva Technologies and Discovercast. Alicia has also been a corporate attorney for Wilson Sonsini Goodrich & Rosati. She started her career as an investment banker at Goldman, Sachs & Co.
In her spare time, she is an expert blogger in Leadership for Fast Company and a regular contributor to the Huffington Post.  In 2011, she was named a Global Leader under 40 by the World Economic Forum and in 2009, she was named one of the Most Influential Women in Technology by Fast Company.  She holds a BA from Stanford University and a JD from Stanford Law School.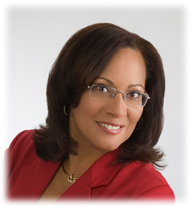 Ivette Mayo | President, Yo Soy Expressions
Ivette Mayo is a sought after consultant, facilitator, trainer, and speaker. She created Yo Soy I AM, LLC, as a consulting and training company designed to help organizations create greater cultural awareness and develop cultural competencies in their employees. Ivette's goal is to help her clients' bridge cultural differences, grow professionally and develop skills that positively impact performance.
Ivette has over 20 years experience in marketing, sales, public relations and training prior to opening her company. She has worked successfully with many sales and marketing organizations to integrate culture and language as key components of their successful outreach campaigns 
In 2007, Ivette started her second company, Yo Soy Expressions. It is a specialty note card company whose products are inspired by the excellence of "la mujer Latina". Each design is created celebrates and honors the powerful Latina spirit.  www.yosoyexpressions.com . Yo Soy Expressions can now be found in the stores of a national retailer and boutiques. Ivette is also committed to the empowerment of Latinas everywhere. She speaks and conducts workshops at conferences throughout the United States encouraging women to follow their dreams, overcome personal barriers to achieve their fullest potential. Ivette personally supports the efforts of  Latina organizations throughout the country that mentors and encourages Latinas of all ages to be successful such as MANA, Hispanic Professional Women Institute, The Latina Effects, Las Comadres de las Americas, Hispana Leadership Summit, Hispanic Women in Leadership and Proud To Be Latina.  
Ivette attended San Diego State University, where she pursued a BS in Communication. Ivette is married and has two wonderful daughters. Ivette currently resides in Humble, Texas. 
To Learn More About Proud To Be Latina visit www.proudtobelatina.com
Sposorship & Partnership Opportunities Available.
When & Where

Museo Del Barrio
1230 Fifth Avenue
Corner of 104th Street & Fifth Avenue
New York, NY 10029


Monday, November 7, 2011 from 8:00 AM to 4:00 PM (EST)
Add to my calendar
Organizer
Encouraging Latinas To Rise To Their Full Potential!
Created to help Latinas banish self-doubt and break self-imposed barriers, Proud to Be Latina is a personal and professional development network that educates, empowers and encourages Latinas to rise to their full potential.
From providing a forum where Latinas can connect, to offering strategies for personal and professional advancement, Proud To Be Latina offers knowledge-based programs to help Latinas reach the highest levels of success and make an impact in their organizations and communities.
Join The Movement
www.proudtobelatina.com

Founded by Yesi Morillo-Gual
Mom Extraordinaire, Corporate Executive & Doctorate Student