Description
Class Schedule:
This is a 3 week intensive course includes 6 sessions on Tuesdays and Thursdays from 6pm-9pm
Session 1: Tuesday, 07/10/18, 6:00PM - 9:00 PM (MPR1)
Session 2: Thursday, 07/12/18, 6:00PM - 9:00 PM (DigiFab)
Session 3: Tuesday, 07/17/18, 6:00PM - 9:00 PM (PropShop)
Session 4: Thursday, 07/19/18, 6:00PM - 9:00 PM (PropShop)
Session 5: Tuesday, 07/24/18, 6:00PM - 9:00 PM (PropShop)
Session 6: Thursday, 07/26/18, 6:00PM - 9:00 PM (PropShop)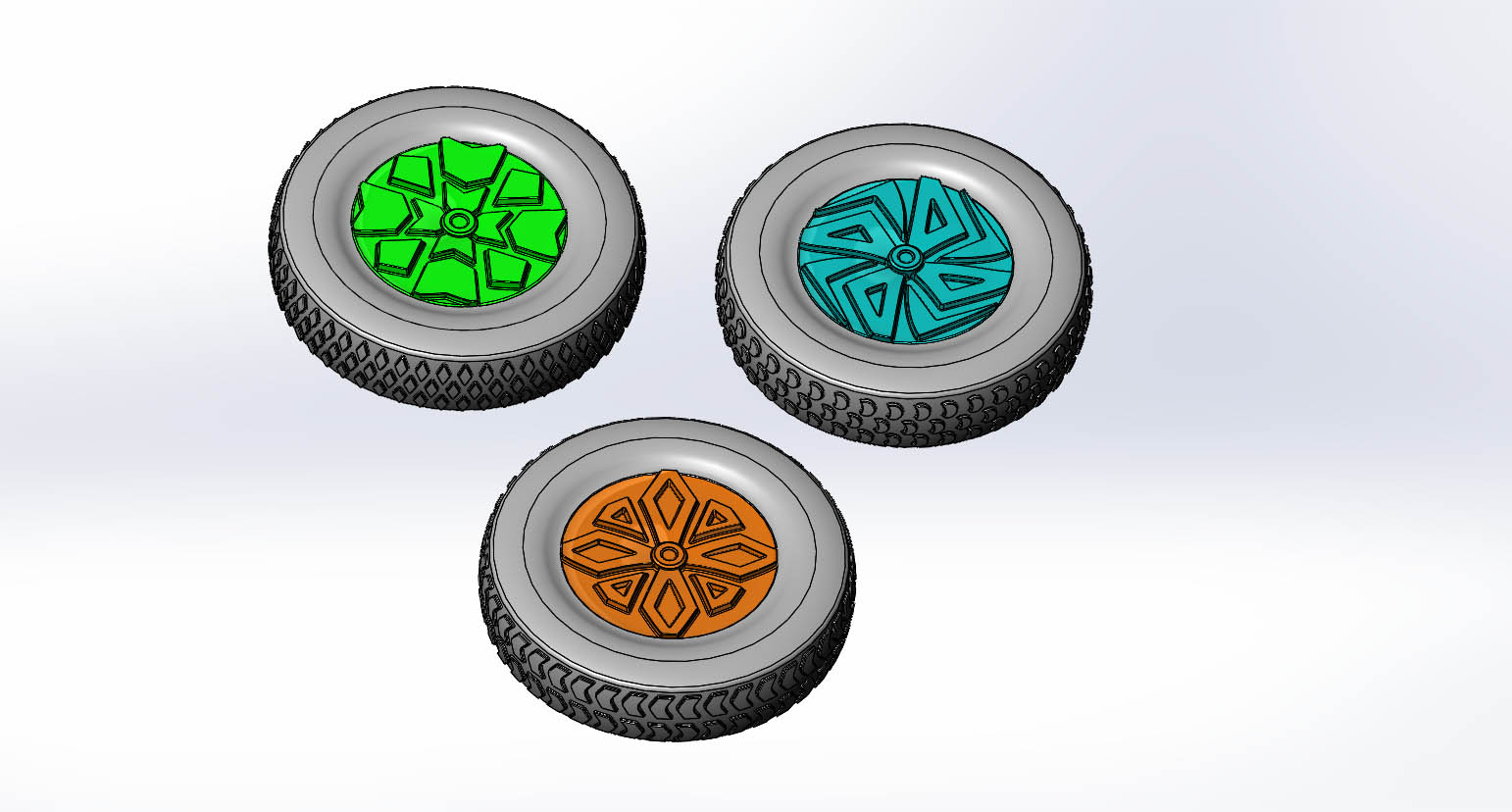 Class Description:
This 6 session course will cover an end to end process of resin casting a 3D print with silicone mold.
Students will:
choose between options of pre-designed components to 3D print
learn how to FDM 3D print
post-process prints to prepare them for mold making
assemble a mold box, create a 2 part silicone mold
create copies of the original print with various materials.
This course will comprehensively cover 2 part urethane resins, 2 part silicones, and cover strategy and best practices for resin casting. Students will get an overview of material possibilities and process limitations for mold-making and casting. At the end of this course, students will go home with the 3D printed design, a mold box, their mold, and the resulting casts. (This class will not teach CAD modeling - for timing purposes students will use pre-designed objects.)
Class Goals:
Students will walk away with the skills to use and prepare files for a FDM 3D printer, post-process 3D prints for various uses, create two part silicone block molds and make urethane casts from those molds. These techniques can be used in a variety of applications from prototyping, engineering, robotics, and even replica prop making.
Prerequisites:
Students must be at least 18 years of age.
Materials:
Old clothes/ clothes you are willing to stain and long sleeves are recommended. Long sleeves are recommended for safety. Materials fee of $100 covering all materials: 3D printing filament, mold boxes, silicone rubber, urethane resin, and gloves is included in the ticket price and will be provided during class.
All 3D geometry is provided by the teacher.
Class Minimum:
This class will not run with fewer than 2 students.
Instructor Biography:
A2 Member and instructor, Tam Black, is known in the community as a versatile individual who has many skills in her tool belt. With formal training in industrial design and sculpture, Tam now works as a manufacturing design consultant and produces video content for online education resources. Tam describes herself as someone who was originally interested in using A2's facilities to improve her skills in CAD modeling, 3D printing, and prototyping, when she "took a left turn into the woodshop and didn't come out for two years." With the experiences gained in the many shops, Tam spends her time at A2 creating extensive class content and curriculum for Artisan's. Her current classes include the following: 3D Printing Workshop: Post Processing 3D Prints, Introduction to Mold and Cast Making and Prototyping 1,2,3D. In the future, she wishes to continue developing solutions that address accessibility in the broader community, while also doing what she can as a member and instructor.
---
ARTISAN'S ASYLUM STUDENT POLICIES
Purchase of a ticket expresses acceptance of A2's Refunds and Cancellation policies found here: https://artisansasylum.com/classpolicies/
Students: we love getting your feedback! Fill out this form to be heard!