Description
OCUX presents our second workshop that will teach you the fundamental of creating a functioning InVision prototype of an existing Google Material Design mobile app. The second half of the workshop you can bring in your own project to work on. The instructors will provide help in areas that you have questions on. The lead instructor has taught this same workshop to an international audience most recently at ConveyUX in Seattle earlier this year.
Pricing
Early bird: This workshop's early bird price is $79 which will be available until June. 16, 2018.
Standard: On June 17, 2018, the price will increase to $100.
At-the-door: At 10 am on June 23, the at-the-door prices increases to $200 (cash at the door).
Details
Are you in the process of building a web site or an app and are intimidated with Illustrator? Are you transitioning into web design and need high-fidelity tools to build mockups? Have you seen all the job postings that required Sketch? Sketch was built specifically for the modern web designer (or app designer) in mind. Bohemian Coding's Sketch is already in use by many fortune 500 companies.
In this hands-on workshop you'll be learning from an expert who will walk you through this award-winning yet approachable software. This is a hands-on workshop where you will learn how to navigate the interface of Sketch and create a digital prototype that you can showcase.
Takeaways:
You have done your UX research, wireframes and are ready to design your app. This 3.5 hour workshop will cover fundamentals of interaction design by designing a native app in Sketch that we will prototype in InVision. The course will include:
• Creating artboards in Sketch
• Editing artboards in Sketch
• Using Libraries in Sketch to work with visual assets
• Exporting artboards
• Adding interactions to the screens in InVision
• Team collaboration on your designs
• Time to work on your own project using Sketch and InVision
Requirement: If you want to follow the how-to visual design portion of the workshop bring your laptop loaded with a free trial of Sketch: https://www.sketchapp.com/. For the InVision portion, I will show you how to sign up for a free account. All you need is a computer with an Internet browser and a valid email address.

About the instructor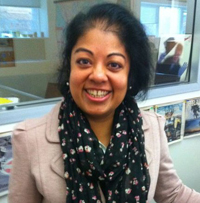 Shraddha Swaroop is Chief Innovative Officer and Founder of MRM UX Designs. Previously, her work has appeared at Apple, Ebay, Kelley Blue Book, the NFL, Coca-Cola and the Los Angeles Times. Over her career, Shraddha has lead teams to produce a variety of thoughtful creative solutions for large institutions to nimble start-ups.
Since graduating from UCLA and California State University, Fullerton her work has been recognized by numerous regional, national, and international design awards and she has been invited to speak at several UX gatherings including Convey UX, SoCal UX Camp, SoCal Code Camp and UX Fest.
Shraddha teaches at Springboard and provides one-on-one coaching sessions on Axure, Sketch and InVision. She can be reached at mrmuxdesigns@gmail.com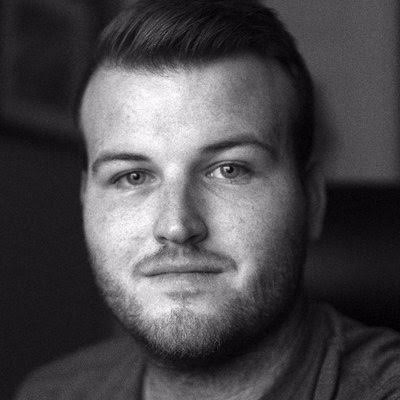 Ryan Bell is the assistant instructor and is an Orange County Based UX Designer, currently working in the financial technology industry. Previously, he's worked at ADP (Automatic Data Processing) and with a variety of startups.
Since graduating from UCI, his work has stretched across a variety of organizations in industries ranging from tax compliance to social media advertising.
Having utilized Sketch + InVision in a variety of organizational contexts throughout his career, Ryan is very excited to teach people about these tools and their tremendous potential.