Description
ProtoHack exists to show non-coders that they can create something amazing from nothing. We empower and enable the non-technical community with the tools, knowledge and connections that will help bring their idea to life and visually communicate it through prototyping.

This time around, we're partnering with WeShelter to focus on homelessness. You can design your own solution from scratch, or you can take one of WeShelter's challenges and design a solution for them! Either way, you could possibly make a huge impact on homelessness in NYC!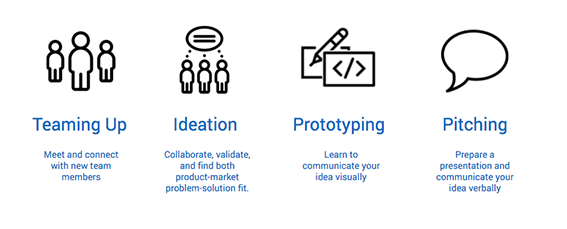 How does it work?
This event is completely code free. Instead you will use prototyping tools, drag and drop editors, mockups, wireframes and anything else you can think of to VISUALLY demo your idea on stage. (We've put together the best tools for non-coders, so don't fret if you've never prototyped.)
We encourage you visit our learning page to learn the different prototyping tools available out there before coming to the event. You'll have ample time to learn, but the more you prepare for this event the better experience you'll have.
You can choose to prototype alone or form a team with other participants and decide on an idea together. Teams can be up to 5 people.
Prototyping/hacking will start around 11a and you'll have until 745p to submit your idea. (Remember, you are creating a lean prototype of your idea and it doesn't need to be perfect. The focus should be on visually showing what the idea is.)
At the end, you or your team will present on stage to a panel of judges consisting of developers and investors to get feedback.
ProtoHack will be a 12-hour experience where you will build a prototype that communicates an idea visually.
Learn how to effectively use industry leading tools to put together a prototype and visually communicate your idea.
Meet other like-minded people with various backgrounds in design, business, marketing, product management and more who are all excited and passionate about building something.
Become a better product person with a deeper understanding of UX.
Exclusive access to over $500 in prototyping tools and sponsor related goodies.
We will also invite developers who are looking for new projects, to come and watch the presentations so they have a no-pressure opportunity to contact you if they're interested in helping you actually code your prototype.
Learn more about ProtoHack by visiting our website. Interested in sponsoring? Check out our various sponsorship options.