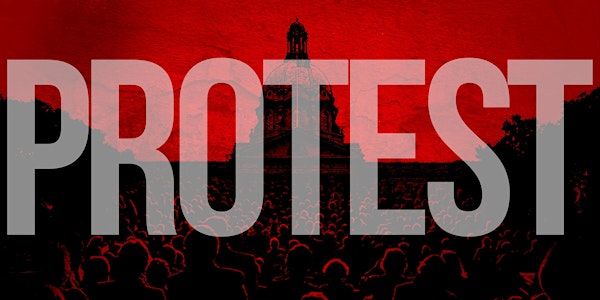 PROTEST @ EDMONTON LEGISLATURE BUILDING
Stand with us on January 11th, 2020 @ 11a.m. at the Legislature Bldg. and demand steps be taken to remove Ottawa from the West.
When and where
Location
Legislature Building 10800 97 Avenue Northwest Edmonton, AB T5K 2B6 Canada
About this event
Wexit Alberta will hold a major protest rally to demand that Premier Jason Kenney and the governing United Conservative Party legislate a bill to hold a referendum on the lawful secession of the Province of Alberta from the Confederation of Canada. The protest will be held at 11:00 am on Saturday, January 11, 2020 at the Edmonton Legislature grounds (North of the building)
Mr. Kenney was elected by Albertans in April 2019 to ferociously defend Alberta's economic and political interests from increasing attacks from a hostile Trudeau Liberal government in Ottawa. However, the only solution that Alberta's Premier has offered is to conduct a listening tour to allow people to discuss reclaiming some of Alberta's constitutional powers, along with a non-sensical, non-binding referendum on whether Alberta wants to maintain the current federal equalization formula (which Mr. Kenney himself created as part of the Harper government in 2013.)
Mr. Kenney needs to understand that the time for window dressing and puffery is over. We demand a referendum on separation NOW.
We Albertans are known for our generosity and patience. We were generous in giving Mr. Kenney and his United Conservative Party 63 Members of Legislative Assembly to govern our fair province. However, we suspect that Mr. Kenney is holding back his efforts to truly fight back against Ottawa in order to protect his own ambitions to return to Ottawa as the Prime Minister of Canada. Mr. Kenney is not dropping the gloves. He is pulling his punches.
The Trudeau government has publicly committed to phasing out Alberta's Oil Sands industry. The Trudeau government has publicly committed to removing our freedom of speech. The Trudeau government has publicly committed to increased foreign borrowing and foreign spending. The Trudeau government has publicly committed to the confiscation of firearms from lawful owners. The Trudeau government has publicly committed to increased carbon taxation and wealth transfers away from Alberta starting January 1, 2020. And Justin Trudeau himself has publicly stated that "All of Canada belongs to Quebec".
Albertans take Justin Trudeau at his word. So why doesn't Jason Kenney?
Is Jason Kenney more concerned with becoming the Prime Minister of Canada rather than serving Albertans as the Premier of Alberta? Does Jason Kenney believe that he is TOO GOOD to be the Leader of an Independent Alberta? His actions will speak louder than his words.
Regardless of Jason Kenney's motives, the power of government rests with the people who consent to be governed. Jason Kenney and the UCP can be replaced. But our heart's cry for independence will never die.
WE THE PEOPLE DEMAND A REFERENDUM ON SEPARATION. WE THE PEOPLE DEMAND IT NOW. JOIN US ON JANUARY 11, 2020, AND TAKE YOUR STAND.