Be one of the first to see Patagonia's new film 'We The Power' and learn more about community energy.
About this event
In April 2021, Patagonia launched 'We the Power', a campaign and documentary shining a light on the renewable community energy movement, in the UK and across Europe.
Today, one million European citizens are involved in the growing community energy movement. By 2050, it could be more than 260 million citizens and help generate up to 45 percent of Europe's electricity–providing local jobs, reduced energy bills, a healthier environment and a stronger social fabric.
'We The Power' asks us to imagine a new energy system that is local, community-owned, renewable and rooted in bringing social and economic benefits to local communities.
We are hosting screenings in OAT cafe at 6pm, 7pm and 8pm on 21st May. There will be limited seats available at each viewing, with table service, in compliance with government guidelines. Slots will fill up fast so pick which time suits you best and reserve your seat. (Groups of 6 only!)
Running time: 38 minutes 26 seconds
Find out more information on the campaign and how to get involved with community energy here!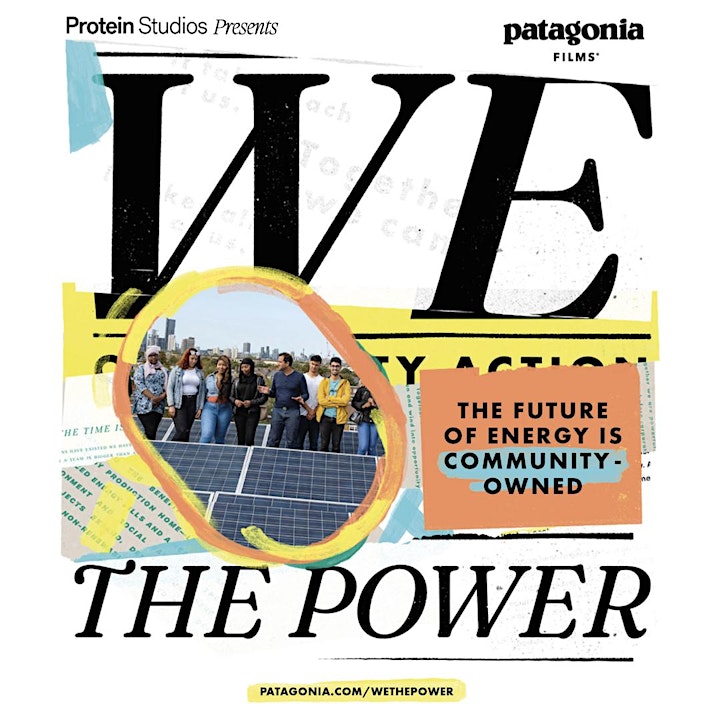 Organizer of Protein Studios Presents: Patagonia We The Power Screening [Slot 2 - 7pm]