Protecting Your Startup: Everything You Need to Know about I.P. but Were Afraid to Ask

Thursday, April 2, 2015 from 5:30 PM to 7:30 PM (PDT)
Event Details
If you develop a product or method that has commercial value, you probably don't want someone to sell copies. You probably also want to be able to block the entry of competitive alternatives. That way you can control pricing and quality in a relevant product marketplace. You may also want to raise capital, from investors who have expectations about the certainty of future revenue streams. For many technologies, a strategically developed patent portfolio is the only way to reach these goals. The details get complex. But demystified, there are really only three fundamental issues in patent law.  Our panel of experts will consider them one at a time, and invite real time questions from the audience via a twitter platform.
The first issue is whether you own the technology. Inventions are initially owned by the true inventor. But there are many ways that the inventor can give title away, sometimes without realizing that until it is too late. 
The second is whether you can patent it. Not all inventions are patentable, and patentability is evaluated against a body of prior art that is vastly more comprehensive than products that you see in the marketplace. 
The third and maybe the most important is whether you have freedom to operate without infringing upon the patent rights of others. The fact that you may have your own patents, and that you developed the idea by yourself, don't matter.
You might want to understand all three as well as you can, before investing time, money and emotional energy developing your idea.

Light appetizers and parking will be provided.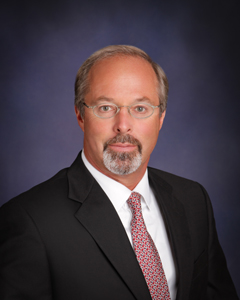 Gerard von Hoffman - Partner, Knobbe Martens
Mr. von Hoffmann focuses on client practice in the medical device industry including offensive and defensive competitive strategies, infringement studies, financings, strategic transactions and patent prosecution. His technical experience involves a variety of cardiovascular interventions, including peripheral and coronary angioplasty, balloon expandable and self-expandable stents, absorbable stents, drug eluting coatings, intracranial access and procedures, drug delivery, abdominal aortic aneurysm grafts, transluminal mitral annuloplasty, left atrial appendage occlusion devices, intravascular brachytherapy, rotational atherectomy, steerable angioplasty guidewires, and a variety of additional diagnostic and therapeutic devices and procedures. He has been involved in a variety of orthopedic device projects, including ultrasonic total hip revision devices, bone fracture fixation devices, and various devices and procedures relating to the spine, including spinal fusion, mobility preservation, access, nucleotomy, spinal stenosis, and posterior instrumentation. Mr. von Hoffmann has also served on the Board of Directors of CardioVascular Dynamics, Inc. (angioplasty, drug delivery and related intravascular products), Radiance Medical Systems, Inc. (intravascular brachytherapy), Triage Medical, Inc. (orthopedic fixation devices), NeoMatrix, LLC (breast cancer screening), ValenTx, Inc. (implants for morbid obesity) and Osseon Therapeutics Inc. (unipedicular vertebroplasty). He also manages KnobbeMedical.com. Mr. von Hoffmann joined the firm in 1986 and became a partner in 1989.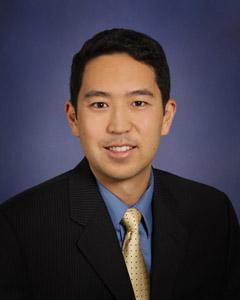 Sabing Lee - Partner, Knobbe Martens
Mr. Lee received his bachelor's degree in Materials Engineering, Phi Beta Kappa and summa cum laude, from UCLA, and also received his master's degree in Materials Science and Engineering from UCLA. He received his J.D. from the University of California, Berkeley School of Law (Boalt Hall), where he was an Articles Editor and Executive Editor for the Berkeley Technology Law Journal. Mr. Lee's practice includes strategic patent procurement, patent portfolio management, intellectual property due diligence, general counseling on infringement and licensing, interferences, reexaminations, and other related issues. Mr. Lee currently represents clients in a wide range of technologies, including medical devices and procedures, clean technology, nanotechnology and steel manufacturing. Mr. Lee joined the firm in 1997 and became a partner in 2003. He has been named one of Southern California's "Rising Stars" in intellectual property law in a survey of his peers, published in Los Angeles magazine and Super Lawyers magazine, every year from 2004 to 2012, and was named a Super Lawyer in 2013. Mr. Lee was also named one of "OC's Top Attorneys" in the 2009, 2010 and 2011 editions of OC Metro magazine, and was named one of the top 25 IP Portfolio Managers in California by the Daily Journal in 2011. Mr. Lee was recognized as a Life Sciences Star in LMG Life Sciences 2012 and 2013 published by Managing Intellectual Property. In the medical device field, Mr. Lee has worked extensively with cardiovascular, orthopedic, wound care and aesthetic technologies. He has been involved in the intellectual property strategy and acquisitions of PercuSurge, Inc. (acquired by Medtronic, Inc.), Flex-Foot, Inc. (acquired by Össur hf.), Endius, Inc. (acquired by Zimmer Holdings, Inc.), ev3 Inc. (acquired by Covidien), and IDev Technologies, Inc. (acquired by Abbott).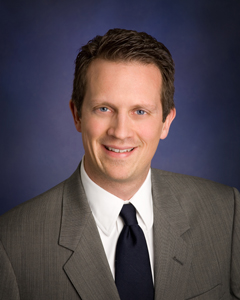 Andrew Douglas - Partner, Knobbe Martens
Mr. Douglas practice focuses on patent portfolio management, general counseling on licensing, trademarks, and other forms of intellectual property protection. Mr. Douglas currently represents clients in a variety of technologies, including ophthalmic devices and methods, cardiovascular devices and methods, orthopedic devices and methods, automotive technologies, solar energy applications, and other mechanical engineering related technologies. Prior to joining the firm, Mr. Douglas worked as a product engineer in the recording head component division of Seagate Technology in Bloomington, Minnesota from 1994 to 1998. Mr. Douglas joined the firm in 2000 and became a partner in 2006.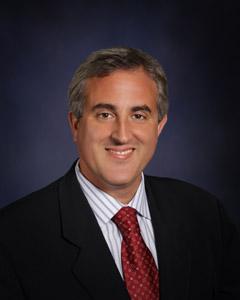 Andrew Kimmel - Partner, Knobbe Martens
Andrew's practice focuses on developing IP strategies, obtaining patent rights, analyzing risk, negotiating licenses and conducting due diligence investigations. Andrew works with a wide variety of clients, both large and small, in the electrical engineering, software, and medical device fields. Andrew's electrical engineering and software practice focuses on video coding, automatic speech recognition, data aggregation and mining, and network-based transactions. Andrew's medical device practice focuses on medical electronics, and technologies involving signal processing, RF therapeutics, cardiac rhythm management, wireless data transfer, optical and laser systems, processor control, physiological sensing, medical software, and product design. Prior to joining Knobbe Martens, Andrew was the Vice President of Engineering and Regulatory Affairs with a medical device manufacturer that developed solid state laser systems for dentistry and medicine. Andrew was responsible for product design, development and engineering, as well as FDA clearances and CE marking. Andrew is an inventor on more than 50 U.S. and foreign patents and applications in the medical and dental laser field. Andrew received a B.S. in electrical engineering from Cornell University in 1991 and graduated with honors from the University of San Diego School of Law in 2002. He joined Knobbe Martens in 2002 and became a partner in 2008.
Have questions about Protecting Your Startup: Everything You Need to Know about I.P. but Were Afraid to Ask?
Contact OCTANe
When & Where

Knobbe Martens Olson
2nd Floor Conference Center, 2040 Main St
2040 Main St
Irvine, CA 92614


Thursday, April 2, 2015 from 5:30 PM to 7:30 PM (PDT)
Add to my calendar
Organizer
Website:http://staging.octaneoc.org/organizer/octane-3/