Protecting Your Intellectual Property (IP) in China
Learn about the challenges of protecting intellectual property in China.
About this event
Michael Mangelson, Principal Counsel and Director for China IP U.S. Patent and Trademark Office, discusses the challenges and issues with respect to protecting all forms of intellectual property in China. This in-depth dive into the topic is presented by the USPTO's China IP Team.
REGISTER NOW - SPOTS ARE LIMITED.
Closed captioning will be available via the Zoom platform used for the event. ASL interpretation and real-time (CART) captioning available upon request. Please submit your request at least two weeks in advance by emailing accessibility@nypl.org.
NOTE 1: Spots are limited. Feel free to add your name to the waitlist in case the event reaches capacity and you can no longer register. We will notify you if a spot becomes available.
NOTE 2: If you'd like to receive notifications of webinars, programs, and resources that The New York Public Library Business Center organizes (they're all free and open to the public) for small business owners, entrepreneurs, startups, freelancers, and anyone with an interest in business, SIGN UP HERE to receive our emails.
About the Presenter: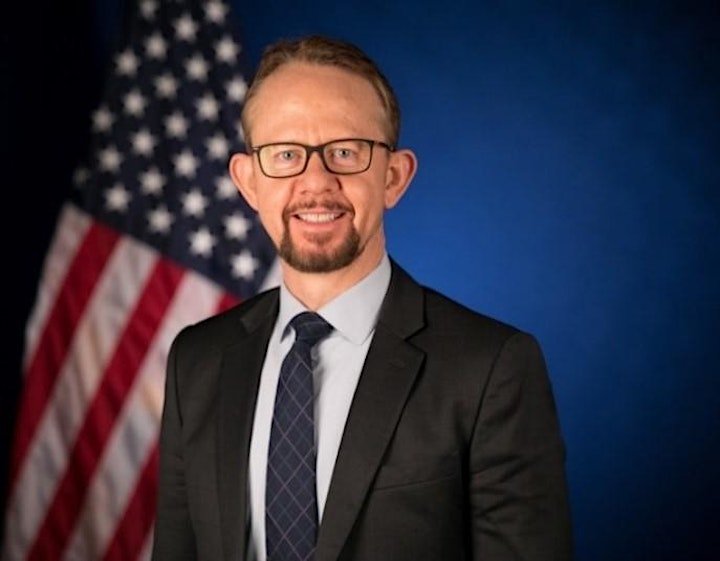 Michael Mangelson joined the USPTO as Principal Counsel and Director for China Intellectual Property in 2019 after serving five years as the U.S. IP Attaché in Shanghai. Michael leads a team in advocating U.S. IP interests, policies and initiatives in China and works closely with U.S. rights holders on IP protection and enforcement issues. He advises and coordinates with U.S. government agencies and China counterparts to resolve IP issues, promote U.S. IP policy, encourage effective IP protection and enforcement in China, and secure high IP standards in trade agreements and China IP laws, for the benefit of U.S. rights holders.
Please note:
IMPORTANT! You'll need to be logged in to Eventbrite to access the webinar on the date of the program. For this, you'll need to create a (free) account with Eventbrite using the same email address that you used to register for the event.
This program will be held using Zoom. The link to access the Zoom webinar will be sent to you via a confirmation email after you register.
In case you don't receive your confirmation email, please check your spam. Very likely it will have landed there. But if you can't find it anywhere, the best thing to do is simply to log into your Eventbrite account, click on "Tickets" and you will find the event there. Then click on the link that says "Go to online event page" and that will take you to the page where you will be able to access the webinar online or see the number to join by phone.
If you're unfamiliar with the features of Zoom please take a moment to familiarize yourself with them here: https://support.zoom.us/hc/en-us or look up any online tutorial.
Zoom may process some personally identifying information about you, for more information please review https://zoom.us/privacy.
Click here to view NYPL's Privacy Policy.
Organizer of Protecting Your Intellectual Property (IP) in China

The NY Public Library, Thomas Yoseloff Business Center is a premier public business library with electronic resources, programs, and services for start-ups and established businesses seeking expansion, those seeking information on their personal finances, as well as job seekers from entry to executive levels.  Advisory services are offered by experienced librarians, career coaches, certified financial planners, and financial fitness coaches. If you have a question that requires research, our Business Librarians are able to help. Simply click here to book a 30-min video consultation. It's free, confidential and tailored to your business needs: nypl.org/smallbizconsultation