Protecting Your Intellectual Property – And Your Ideas

Tuesday, May 5, 2015 from 6:30 PM to 9:00 PM (EDT)
Event Details
Workshop Series: Protecting Your Intellectual Property – And Your Ideas
Must-know legal basics for every early-stage company
You've got a killer plan for a new product or service. How do you make sure someone else doesn't snatch it and build a company, brand, or even an entirely new market from your idea? Where are you exposed? How do you protect your intellectual property and how do you enforce your protection? What qualifies as a trade secret? What can be protected under an NDA (non-disclosure agreement) – and what can't? If you're wondering about these questions, you're far from alone.
In this workshop, we will cover the essential definitions every entrepreneur needs to know, including intellectual property, patents, copyrights, and other legal terms. You'll also have the chance to learn from our panel of lawyers and business owners. They'll share their real-world startup IP experience.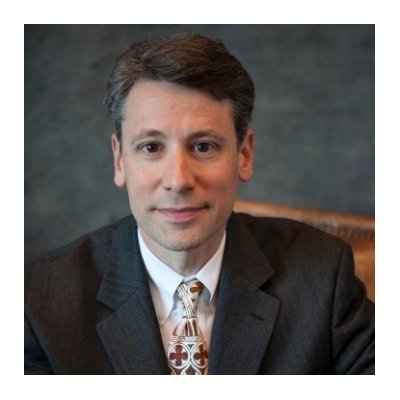 Speaker Rob Collins
In addition to providing legal services to the technology community for almost twenty years, Rob is also a technology entrepreneur and advisor. His straightforward style and practical business approach have consistently assisted clients to achieve their goals and objectives. His experience in co-founding and running two companies equips him with a unique perspective among attorneys on how legal services fit within an entire business. Rob also plays an active role in the community, assisting several legal and non-legal community groups. His activities include:

Board Member and Corporate Secretary: Chesapeake Regional Tech Council
Board Member: Chesapeake Montessori School
Board Member: Severna Park Community Center (2007-2012)
Lecturer: University of Illinois, University of Maryland, Johns Hopkins University, and George Washington University
Member: Maryland Bar; District of Columbia Bar
Business Advisor to Early-Stage Companies
You'll also have the chance to learn from our panel of experienced marketers. They'll share their real-world startup marketing trials and tribulations, and they'll tell you what works – and what doesn't.
Panelists: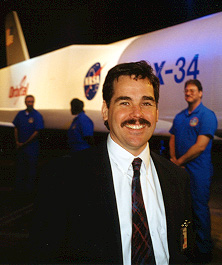 David G. Grossman, Esq. 

David Grossman is experienced in the management of intellectual property, the prosecution of patents, and the development, licensing, and commercialization of new technologies.  David was the Assistant Director of Technology Transfer for George Mason University for more than 10 years, led the software and avionics development for the NASA/Orbital X-34 rocket plane, and designed toys for Fisher-Price. David is an inventor for 17 patents with several others pending, has been involved with several startup companies from initial concept to exit, and has monetized over $30 million in patent rights.  In addition, David is an Adjunct Professor of Law at the George Mason University School of Law and a Supervising Attorney at the Glushko-Samuelson Intellectual Property Law Clinic of the Washington College of Law at American University.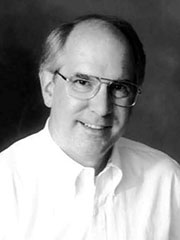 David J. Muchow
 David Muchow, Managing Partner at Muchowlaw http://www.muchowlaw.com/
David is a tech CEO, serial entrepreneur, and corporate lawyer who helps companies grow from startup to exit. He serves as an advisor to crowd sourcing and startup incubators. He has over 20 years of experience in corporate law, M&A, business plans and raising capital (VP, founder of what is now a $2B investment firm) litigation, government contracting, lobbying and international transactions. Formerly with NSC, OMB, and DOJ, he holds numerous patents and is counsel, board member, and mentor to a wide range of US and international companies and non-profits, and Of Counsel to Mogel & Sweet, Attys.

Event Time Line:
6:30 – 7:00pm:  Registration, Networking & Refreshments (Room: Conference Center must check in with building security)
7:00 – 7:50pm:   Presentation
Breakout 1
Breakout 2 
7:50 - 8:00pm: Break
8:00 – 8:30pm:  Panel Q&A
8:30 – 9:00pm:  Networking & Refreshments
Metro & Parking:  
Building has a parking lot
From the Red Line - Farragut North
Take the L Street exit.

From the L Street exit, head east on L Street toward 17th Street.

Make a left on 17th Street and walk 2 blocks to M Street.

The firm's entrance is located at the NW corner of 17th & M Streets.
From the Blue/Orange Line - Farragut West:
Take the 17th Street exit.

Make a right out of the Metro onto I Street.

Make a quick left onto 17th Street and walk 4 blocks to M Street.

The firm's entrance is located on the NW corner of 17th & M Streets

.
Event fees:
Register Early and Save Early registration ends on April 23rd: Members and Guest $30
Members: $40.00   Membership is complimentary for qualifying entrepreneurs.  Fill out the online membership application.
Guests: $50.00 
 ONLINE REGISTRATION ONLY –No Registration Available at Event
 Hosted by: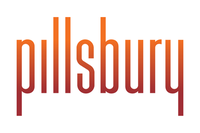 Pillsbury Winthrop Shaw Pittman LLP

When & Where

Pillsbury Winthrop Shaw Pittman LLP
1200 17th St NW
Washington, DC 20036


Tuesday, May 5, 2015 from 6:30 PM to 9:00 PM (EDT)
Add to my calendar
Organizer
The MIT Enterprise Forum has a long history of promoting the growth, education, and success of the entrepreneur and business community of the greater Washington & Baltimore area.  The local chapter is one of a network of over 28 worldwide chapters of the Enterprise Forum, which was created as an outreach educational program of the Massachusetts Institute of Technology (M.I.T.).  Its many programs are targeted to local start-ups, high technology businesses and investors.   The programs are designed to enable tech entrepreneurs to be successful by providing practical programming designed to educate and help them connect to mentors and experts.