Multiple Dates
Protecting Our Seagrass Habitat- Free Participatory Public Art Installation
"Protecting our Seagrass Habitat" a temporary arts paper installation created by artist Nedret Andre and public participation.
About this event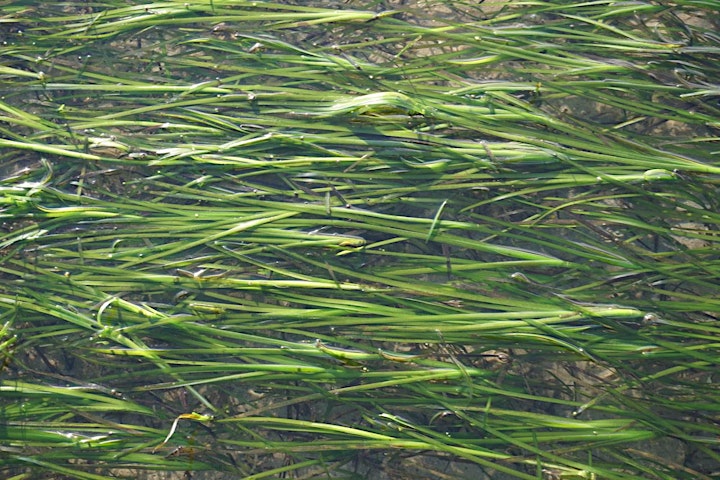 *MIT Scientist Juliet Simpson will be featured as a guest speaker to talk about Seagrass, details below!*
Nedret Andre, Protecting Our Seagrass Habitat
Boston, Fort Point Channel Arts Community is pleased to announce "Protecting our Seagrass Habitat" a temporary arts paper installation created by artist Nedret Andre and public participation. This environmental arts event takes place October 16 & October 17 at 300 Summer Street. Nedret Andre is committed to building awareness of our declining seagrass habitats and finding solutions to help protect the fragile ecosystem. This project aims to highlight how positive intervention can impact the water quality and the health of our seagrass habitats. In this collaborative effort of creating a large scale paper sculpture of a seagrass habitat, Andre hopes to initiate "Dialogue through making".
* Anyone under the age of 14 must be accompanied by an adult.
Seagrass brings with it so many ecosystem benefits; sequestering CO2, coastal flood protection, and being home to many marine animals. "We are losing two football fields of eelgrass every hour. This means less oxygen, less shoreline protection, less food for marine animals, and less protein for us," says Nedret. "The future of our seagrass habitats depends on how we protect and take care of our oceans."
Location: FPAC Gallery 300 Summer, Boston, MA
About Nedret Andre
For the last six years, Nedret Andre created only seagrass-inspired art. Andre, also volunteers to help restore the declining seagrass habitats in Massachusetts. For Andre, being an advocate for seagrass has meant developing a broader awareness of how each of us has a role in protecting our oceans and seagrass habitats. She believes that the hands-on experience of making, planting, and thinking creates a conduit for change. Whether this change in our small personal daily activities such as picking up trash, or using paper straws, or more extensive political actions, the process creates momentum for positive action.
Nedret's solo shows have included: Beacon Gallery, Chashama Spaces NY, Copley Square Hotel's Art Square Gallery, Enso Gallery, FP3 Gallery, Hess Gallery, Artlery, Boston University, Stetson Gallery, and Touch Gallery. Her group shows have included: Monmouth Museum, Danforth Museum, Walsingham Gallery, Carole Calo Gallery, Soprafina Gallery, Kingston Gallery, and Piano Craft Gallery.
Learn more about Nedret Andre at www.nedretandre.com.
Guest Speaker Juliet Simpson: Sat, Oct 16th, from 3 - 4pm
Juliet Simpson is an aquatic ecologist with the MIT Sea Grant Program. She loves water and plants, and these two interests come together in her research on carbon capture and storage in New England seagrass meadows. She also studies water quality and the effects of climate change on coastal ecosystems, and works with coastal communities to help them prepare for climate-related impacts. She holds a PhD in Ecology, Evolution and Marine Biology from the University of California, Santa Barbara and a BS in Biology and Marine Science from the State University of New York at Stony Brook.
About the Fort Point Arts Community
The Fort Point Arts Community builds cultural vibrancy in Boston by cultivating an empowered community of artists, organizations, and supporters. FPAC promotes the work of our artists to a broad and diverse audience, advocates for art opportunities, develops permanent, affordable live-work studio space and ensures that art is an essential part of the life of a creative city.
Fort Point artists generate art all year round, hold Open Studios events, advocate for the development and preservation of permanent artist live-work studio space, organize art lending, curate galleries, enable temporary public art, and actively participate in decisions that affect our neighborhood. We encourage new ideas, collaboration, connections, and economic growth. Learn more about FPAC at fortpointarts.org.
Organizer of Protecting Our Seagrass Habitat- Free Participatory Public Art Installation
For forty years FPAC artists have welcomed visitors into their live-work studios annually to share the arts, industry, and creative culture of this unique community with the public. FPAC pioneered Boston's original Open Studios event, "Fort Point Open Studios," which has since been replicated in dozens of artist communities throughout the city.
Usually this means that in addition to meeting artists in their live-work studios, visitors to Fort Point can enjoy a weekend of music, performances, demonstrations, children's art-making activities and public art installations, including our one-of-a-kind floating public art program.
This year, the coronavirus pandemic has presented us with new challenges in planning Open Studios. While it is our mission to support the artist community in Boston, FPAC is also responsible for making sure that our visitors, volunteers, staff, and members are in a safe environment during our programs. With that in mind Fort Point Open Studios will be conducted online in 2020.