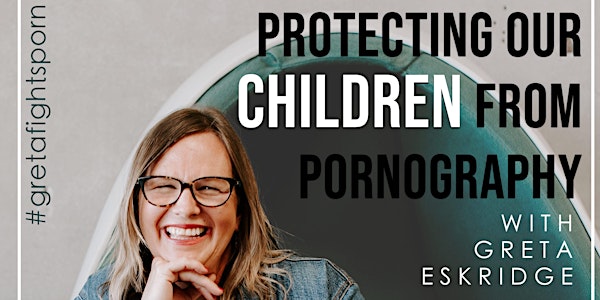 Protecting Our Kids from Pornography with Greta Eskridge
When and where
Location
Veronica Springs Church 949 Veronica Springs Road Santa Barbara, CA 93105
Description
In this talk, Greta shares how many years of research and countless conversations with hurting parents have led her to the conclusion that parents are in a battle for their children's minds, hearts, and very souls. The enemy is pornography, and Greta shares many research-based facts and stories of how fierce this enemy is.
Greta encourages parents to fight back against this enemy by learning the facts about pornography. Then she equips parents with tools to protect their children from exposure, as well as discussing how parents should respond whentheir child sees pornography. Greta will also discuss what it means to raise kids in a "pornified" culture, provide tips on teaching your child discernment while living in that culture, and bring a host of resources to aid parents in the fight.

This is a difficult topic, but one Greta believes all parents must consider. You will leave this evening educated, equipped and inspired. Please join us!