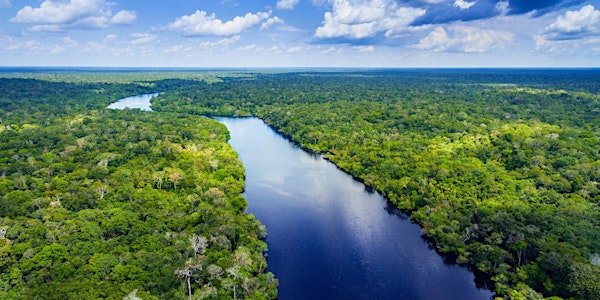 Protect the Amazon Rainforest, Protect California
Location
1107 9th Street
Suite 1070
(The building is closed on weekends, but someone will be there to let you in.)
Sacramento, CA 95814
Description
The mists of the Amazon supply some of California's desperately-needed rainfall and play a crucial role in absorbing climate pollution – protecting California from raging, deadly wildfires produced by drought.


Deforesting the Amazon can put California, and the world, at grave risk – but now, Californians have a chance to step up and protect the rainforest.


Can you join us to get an exclusive look at this crucial opportunity?


WHAT: A chance to talk directly to EDF experts about California's proposed Tropical Forest Standard – which sets out to protect tropical rainforests while supporting the rights of the indigenous communities who safeguard these forests.


WHEN: Sunday, May 19th from 1:00 – 2:30pm


WHERE: EDF's Sacramento Office at 1107 9th St., in the 4th Floor Board Room


WHO: Dr. Christina McCain, Director of EDF's Latin America Program, will be there with her team to give all the details and discuss how you can take action. You'll also hear from indigenous communities about how this work affects them.


RSVP today to learn more about crucial moment for California, the climate, and for the indigenous people who call the world's tropical forests home.