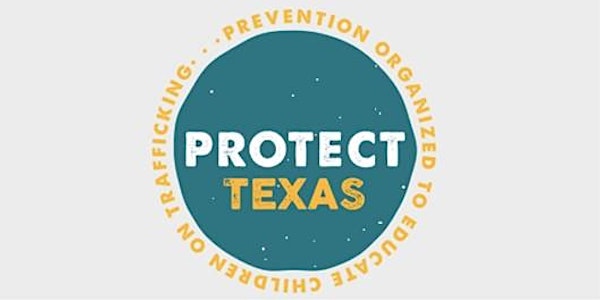 PROTECT Online Training for TX Service Providers
PROTECT Prevention Education and Training
By 3StrandsGlobalFoundation
Date and time
March 30, 2020 · 11:30am - February 28, 2021 · 9:30pm PDT
About this event
3Strands Global Foundation, in collaboration with the Office of the Texas Governor Child Sex Trafficking Team, would like to offer an opportunity for Texas service providers to learn more about Human Trafficking and how to PROTECT our youth from risks of abuse and/or exploitation.
PROTECT © is a human trafficking prevention education and training program designed to reduce the vulnerability of youth by identifying and preventing human trafficking using a standardized trauma-informed education curriculum.
Our online training for those working with youth include:
Human Trafficking 101: An Introduction to Child Exploitation -Learn about labor and sex trafficking, terminology, and current trends.
Human Trafficking 102: Understanding Vulnerability and Trauma-Learn about the the different types of situations youth experience, the complexity of human trafficking, and the risk many youth face.
Human Trafficking 103: Red Flags, Reporting, and Implementing Prevention Education- Learn how to curate a space for youth to openly discuss and report human trafficking crimes.
Through this training facilitators will be equipped with resources that will help them recognize and report human trafficking here in Texas. After completing the PROTECT training series, you may access the online curriculum to teach those in your care directly. In addition, the PROTECT Texas Regional Director, Aimee Bonin, can provide online webinar presentations for community members, parents, and other stakeholders you may serve.
Once registered you will receive an e-mail with more details on how to access our online training and curriculum.
For additional questions, please contact: stevenm@3sgf.org
Please read *PROTECT's Non disclose agreement