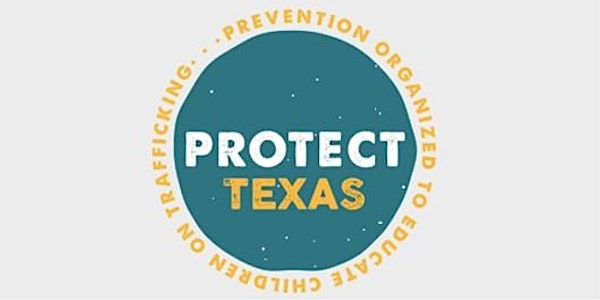 PROTECT Online Training for TX School Board Members
PROTECT Prevention Education and Training for Texas School Board Members
About this event
School board members play an important role in preventing and reporting crimes involving children and youth. In order to effectively create policies and oversee prevention education programs in your district, it is important to learn more about human trafficking, abuse, neglect, and other maltreatment of children.
3Strands Global Foundation, in collaboration with the Governor's Child Sex Trafficking Team, is currently offering free training to all Texas School Board Members in order to fulfill training requirements relating to abuse, neglect, and other maltreatment of children. PROTECT Texas © is a human trafficking prevention education program that provides school personnel with online training as well as curriculum and resources for elementary, middle, and high school classrooms.
Each Board Member wishing to utilize the PROTECT Texas program will need to register individually. Once registered, you will receive an email with detailed instructions on how to log into the PROTECT Texas online learning system. There you will be able to access training modules, resources, and opportunities to connect with other participants.
In addition to the training you will also have access to review the online curriculum and lesson plans for schools. These lesson plans are age-appropriate, research-based, and TEKS-aligned. In light of the current health crisis, new trauma-informed prevention activities will also be available for students to work on remotely with guidance from their teachers.
PROTECT is currently being offered free of charge to districts across Texas through the end of February 2021. Schools participating in this special initiative will have access for one year, allowing for continued training and education through the 2020-2021 school year.
If you have any additional questions or would like more information on how to bring the PROTECT Human Trafficking Prevention Education program to your teachers and students, please contact PROTECT Texas Regional Director, Aimee Bonin, at AimeeB@3sgf.org.
*Please read PROTECT's Non disclosure agreement
www.3strandsglobalfoundation.org