Prostate cancer screening recommendations have evolved. Join Dr. Andrew Tracey for a discussion on prostate cancer risk and early detection.
About this event
November is men's health awareness month, and prostate cancer screening recommendations have evolved over the last several years. Prostate cancer is the most common cancer among men in the United States. Men should be aware of their personal risk for prostate cancer, and the role that early detection plays.
In this PartnerMD Wellness series webinar, you'll explore:
The role of a digital rectal exam and a screening PSA for early detection of prostate cancer.
The guideline recommendations for screening and age at which a man should be having discussions and obtaining a baseline PSA test with either a urologist or their PCP.
The role that family history, medical history, and demographics play in prostate cancer risk assessment.
Join Dr. Andrew Tracey from Virginia Urology on Tuesday, November 16 at 12:00 pm for a one-hour webinar and Q&A session to get the latest information.
About the Speaker
Andrew T. Tracey, M.D. | Virginia Urology
Dr. Tracey grew up in suburbs in New Jersey just outside of New York City. He attended the University of Virginia for his undergraduate education followed by a Master of Science in Cell and Molecular Biology from Tulane University. He attended Rutgers New Jersey Medical School where he earned his Doctor of Medicine.
Dr. Tracey returned to Richmond to complete his general surgery internship and urology residency at the Virginia Commonwealth University. He then completed a two-year fellowship in Urologic Oncology at Memorial Sloan Kettering Cancer Center in New York. His clinical interests include open and minimally invasive /robotic surgery.
In his spare time, he enjoys spending time with his family as well as running, golf, and traveling.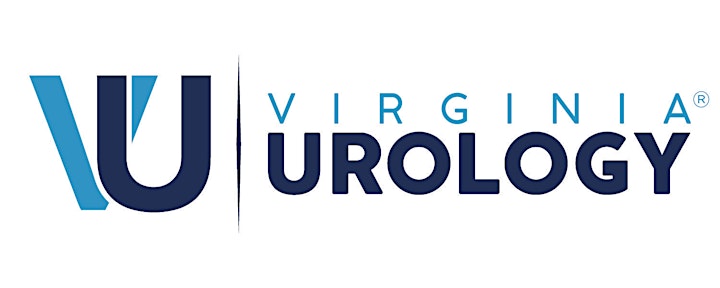 About Virginia Urology
Virginia Urology has been providing urologic care to Virginians since 1929. Virginia Urology prides itself on its strong commitment to the community's urological needs by recruiting highly skilled physicians and using the latest technology.
They are over 55 providers with specialization in urology, urogynecology, anesthesiology, pathology, pelvic floor physical therapy, radiation oncology, and radiology.
Because we have such diverse medical professionals, we are able to provide the latest technologies with our mission of providing the best possible care for each patient. Our board-certified physicians and staff are dedicated to offering care that blends state-of-the-art medical expertise with compassionate, individualized attention.
Virginia Urology has 6 office locations throughout the Greater Richmond area and a licensed and accredited ambulatory surgery center. In addition, diagnostic imaging is available at most locations with CT and MRI offered at Stony point.
Location
This event will take place online, via Zoom Meeting
A Zoom meeting is an online meeting that allows you to virtually meet with other people without leaving your home or office.
Zoom meetings require a computer with Internet access. It is beneficial to have a web camera with a microphone and speakers built-in. Sometimes a separate phone line is a better option. By logging into the meeting via the Internet, you will be able to see the presenter's computer screen. By calling into the conference phone number, you will be able to hear the presenter and other participants. 
Please allow yourself an extra 5 min to log-in to the Zoom meeting as your computer may need time to automatically download the free Zoom plug-in that will allow you to join the meeting.
A link to access the Zoom Meeting will be emailed to you 3 days prior to the event and again 1 hour before the event.