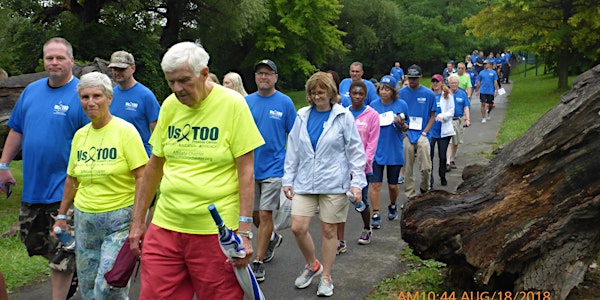 Prostate Cancer Walk & Health Fair - 5th Annual
When and where
Location
The Mall at Greece Ridge 271 Greece Ridge Center Drive Off West Ridge Road Rochester, NY 14626
Description



Know someone affected by Prostate Cancer?
Help raise BLUE RIBBON Awareness!
Walk for the men in your life.
Inside The Mall at Greece Ridge:
08:15am - Exhibits, car show & coffee bar opens
08:30am - On-site registration opens ($30), first lap begins
09:30am - Oasis Senior Tap-Dancers perform
10:00am - Final lap begins
10:45am - Raffle drawings & closing remarks
2:30pm - Exhibits Close
CLICK THE GREEN BUTTON TO REGISTER NOW[$20-100]
Just by showing up you automatically increase public awareness about prostate cancer and the blue ribbon. By walking with local survivors and Us TOO Rochester, you advance LOCAL support while learning about the importance of early detection and multiple treatment options. Children age 0-13 (and Service Dogs too!) are admitted free but must be registered. Read on for complete details.
---
EVENT DETAILS
---
PROCEEDS:
Event proceeds stay local to benefit prostate cancer patient programs provided at no cost by Us TOO Rochester. Us TOO Rochester is the regional chapter of Us TOO International and a nonprofit 501c3 organization. A percentage of online registrations will be donated to the Camp Good Days Prostate Cancer Retreat which is conducted annually in collaboration with Us TOO Rochester.
WHAT TO EXPECT:
Complimentary coffee by Gloria Jean's Coffee. Blue-ribbon cookies by 'Kiss Me Cookies'. Dunkin' Donuts. And, a collection of classic and antique cars each a "Blue Ribbon" show-stopper.
A large inflatable 'prostate' (walk-through!) for prostate health education.
Prostate cancer "facts" posted throughout the mall.
Prostate cancer treatment exchibits presented by subject matter experts.
Learn if CBD oil/products and Medical Marijuana are right for you.
Get informed about where to access very low cost viagra.
NEW 2019! See how HIFU Focal One treats ONLY the affected part of the prostate.
See advances in biogenetics that assist how prostate cancer is diagnosed and treated.
Upon arrival, just check-in, then start walking and enjoy the car show along the way.
Walk as many laps around the inside of the mall as you can. Last lap begins at 10am.

Collect free raffle tickets along the way. More laps=More tickets=More chances to win.



Take fun selfies with Mascot Spikes (Red Wings) and Mascot Moose (Amerks).
Face-painting by Freckles!
Early-bird goody-bags to the first 100 adult registrants who check-in.
Prize drawings begin at 10:45am. Winners must be present to win.
3 Grand Prizes: $200 Wegmans gift card, $150 Wegmans gift card, $100 Wegmans gift card.
---
ABOUT REGISTRATION:
Individuals may register online at the $20, $35, $50 or $100 level (or any amount over $20)
A small processsing fee is added at checkout.
Teams are encouraged. Team members may also register online at any of the above levels. See below for how to register a team name.
Teams that raise $501, or more, by 5pm, August 15th, will see their team-name acknowledged at the event.
General donations by non-participants are also accepted online.
Children age 13 and under are FREE but each child must be registered at the Child Ticket

level.

SERVICE dogs ONLY are welcome and are FREE, but each dog must be registered at the Service Dog Ticket

level.

FREE event TShirts to every paid adult registration received by 5pm, August 15th, and to every general donation of $20 or more, also by 5pm, August 15th. (TShirts for those who register at the event will be available only while supply lasts.)
You must indicate your T-shirt size at Checkout.
Online registration will close: September 13 at 5:00PM; but... General donations will be accepted at this website thru September 30.

---
GET READY:
Decide if you want to register as an 'Individual' or 'Start a Team'.

Teams are comprised of two or more persons, no limit.

If you're starting a team, decide on a team name and optional password. (See How To Register a New Team below).
If you were invited to join an existing team, you will need the exact name of the team, including case and spacing if any, and the team password if there is one.
Those who wish to conduct individual fundraising may seek their own 'sponsors' and collect the total amount of funds; then register as an Individual, select "General Donation", and enter the total amount collected.
Everyone who registers by August 15th, can pick up their free event TShirt at packet pickup (dates below) or during on-site registration at fhe event.
No individual or team member is obligated to walk.

---
GET SET:
When you're ready to proceed, click the GREEN "REGISTER" BUTTON.
Select "Individual" or "Team".
If joining an existing team, begin typing the name of the team. Then, type the password if prompted for one.
When creating a new team for the first time, see the notes below.
At the ticket level screen, select Blue($20), Red($35), Silver($50), Gold($100) or General Donation ($Any).
If you have a discount promo code, enter it at the top of the ticket level screen.
Always enter '1' for 'Number of Tickets' [Even if the ticket level is FREE].
Complete the Checkout process by following the prompts for contact info, credit card info, billing info, and registrant info.
DON'T FORGET YOUR T-SHIRT SIZE: At Checkout select the FREE T-shirt icon and indicate your preferred size. To purchase a T-Shirt as a gift or for a child, at Checkout select the Buy T-shirt icon. TShirts are not exchangeable nor refundable and cannot be returned.

---
GO:
Select the GREEN register button whenever you're ready.
Upon completion, the system will send a confirmation to the email address you entered during the Checkout process.
Print your ticket, and bring with you on Packet Pick-UP dates indicated below.
---
HOW TO REGISTER A TEAM NAME:

The first person to enter a Team Name automatically becomes the Team Captain. Teams raising $501 or more by 5pm, August 15th will be acknowledged at the event. To start a new team, click the Green Register Button and select "Team", then follow the prompts and consider the hints below:
When prompted to enter an Email address, type your preferred email address and password (write it down if not already memorized), then select 'Sign Up'.

This will be the email address that Eventbrite associates with your credit card info at Checkout.

You will then be prompted to CREATE TEAM where you will enter a Team Name. A team password is optional.

Keep the Team Name simple and choose words that your friends and family will recognize because the Email invitation you send asking them to join your team will use your Team Name as 'sender'.

If the Team Name is not something familiar to them, they may just delete your invitation as 'junk' email.

The password is optional, but can be any alphanumeric characters.

Be sure to provide the exact Team Name and optional Password to those you invite to join your team.

After you send them the Eventbrite invitation, be sure to also send them a regular Email message from yuor normal email account advising them you sent an Eventbrite invitation to Join Your Team. If they did not receive the Eventbrite invitation, suggest that they check their "Junk" or "Spam" mail folders for a message from your TEAM NAME.
---
PACKET PICK-UP:
Packet PickUp days allow those who registered online to pick up their T-shirt and ID band, and sign registration forms in advance of event day. Online registration and the packet pickup process will save you time at the event. Once you pick up their packet, you can plan to arrive on event day just early enough to get a parking space and allow time to walk from the parking lot to the Food Court (Entry #8) in time for Step-off at 9:30am. Packet Pick-Up will be conducted at two locations on the following dates and times:
Saturday, September 7, 2019: 11:30am-1:00pm ~ Fleet Feet at the Armory, 155 Culver Road, #110, Rochester NY 14620 (in the Community Room)
Wednesday, September 11, 2019: 4:30pm-7:00pm ~ Holy Trinity Church, 1460 Ridge Rd, Webster, NY 14580 (From downtown Rochester: 490E to 590N to 104E to Phillips Road. Rt onto Phillips Rd. to Ridge Rd. Left onto Ridge Rd. Church is about a half mile on left.
Please bring a printed copy of your registration receipt. Be prepared to read and sign the registration disclaimer form.
Packets are requested to be picked up by the online registrant in person.

Proxy's must bring a copy of the registrant's printed registration receipt that has been signed and dated by the registrant giving permission for the proxy to obtain their packet on their behalf.

Registrants who cannot arrange for their packet on either date should arrive to the September 15 event early in order to complete the registration process and get their admission-wrist-band. Onsite registration at the event begins at 8:30am.
---
DOGS: Service dogs only
This year,only Service Dogs may attend and accompany their responsible family, but must be on leash at all times.
---
T-SHIRTS:

Event T-shirts are provided free, while supplies last, to adults with a PAID registration and those who sponsor an individual or team participant at $20 or more. However, all T-shirt sizes must be entered online at 'checkout' no later than 5pm on August 15th. T-shirts as gifts, or for children ages 13 and under, may be purchased online with any paid adult registration by selecting the "Buy T-shirt" icon at Checkout. Cost: $12.40 each, any size, including children sizes. T-shirts will not be available for purchase at the event.
---
SPONSORS & Co-SPONSORS:
Any business or organization can become an event sponsor or co-sponsor and will be acknowledged at this website. Bonus premiums are described in the attached spreadsheet: >> Co-sponsor Levels <<
---
This event would not be possible without sponsors, co-sponsors and volunteers. Event co-sponsors are now being accepted. To show our appreciation your company or organization logo will appear below: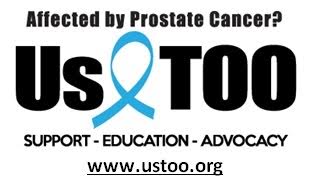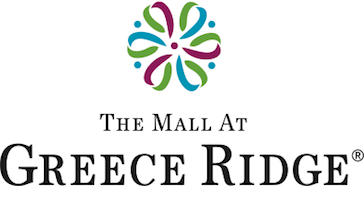 ALSTOM SIGNALING FOUNDATION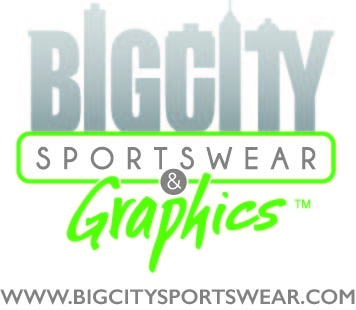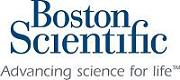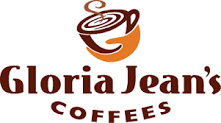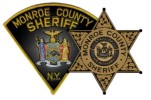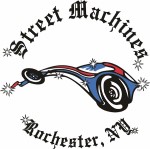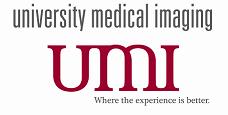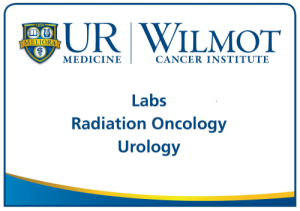 VOLUNTEEERS:
If you or your group would like to volunteer, contact the Event Organizer by sending Email to: pfisher0317@gmail.com
---
MISCELLANEOUS:
What does S.E.A. stand for?
The letters "S, E and A" stand for "support, education and awareness", the mission of patient-centered programs at Us TOO Rochester.
Why the color blue?
Blue is to prostate cancer as pink is to breast cancer. For this reason, we want a SEA-of-Blue at the 5th Annual S.E.A. Blue Ribbon Walk. Participants will be welcomed with blue balloons, blue bracelets, and blue ribbons. Blue face-paint and blue surgical gloves will also be available for those who wish to show even stronger support.
How long is each lap?

Each lap around the mall is approximately two miles. Participants using wheelchairs or walkers should be accompanied by a responsible friend to assist as needed. [Fees for the assisting friend will be waived.] Accessible public restrooms are available.
Where to park?

There is ample parking in the Mall at Greece Ridge lots. However, to be near the registration and stage area, park near the Food Court-Entry #8.
Where can I contact the organizer with any questions?
Send Email to the event organizer at: pfisher0317@gmail.com or call (585) 787-4011. Ask for Patrick or leave a message.
Is my registration/ticket transferrable?
Registration fees may be upgraded but are not transferrable. No exceptions.
Can I update my registration information?
You may update your registration information anytime before online registration closes at 11:30PM the night of September 12, 2019.
What is the refund policy?
Registrations cannot be refunded or upgraded to a higher level after September 12. No T-shirt exchanges or refunds are allowed.