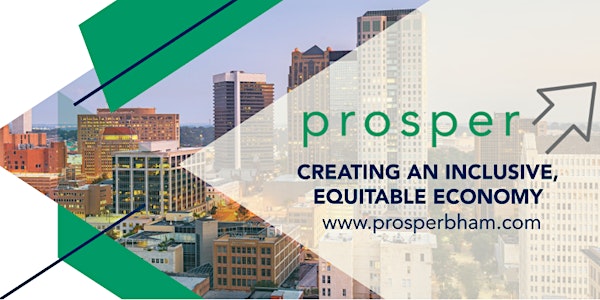 Prosper's Virtual Community Conversation
It's time to come together to share what Prosper and our partners have accomplished in the community and hear what matters to you.
About this event
We're asking you to please join us on Wednesday, October 12th for a virtual community conversation sponsored by Shannon Waltchack. This time together will share more about our mission, highlight our impact in the community through our partners and initiatives and allow us to hear from you. We want you to know what we've been up to and be able to hear from some of our participants.
The interactive event will be held virtually from 6:30pm-7:30pm. All are invited to join us around this virtual table for conversation and connection. The Zoom link is: https://us02web.zoom.us/j/2237423579?pwd=d3RGckpwajB5TERTTlM0NFhpNXFYZz09
For more information email arasheed@prosperbham.com.