Prosperity Now Workshop

Wednesday, January 24, 2018 at 9:30 AM

-

Thursday, January 25, 2018 at 4:30 PM (PST)
Event Details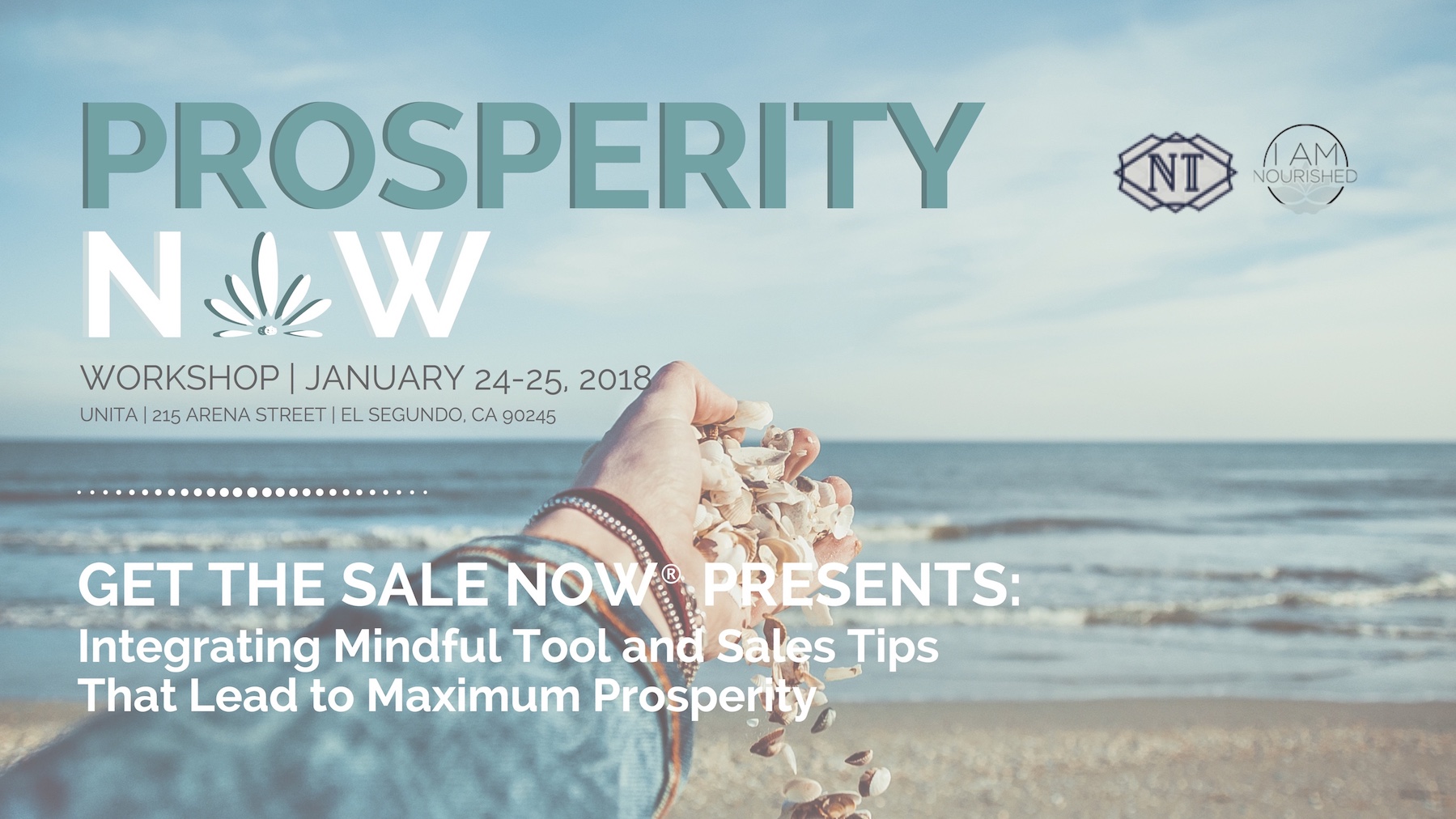 PROSPERITY NOW WORKSHOP
Get The Sale Now® Presents: 
Integrating Mindful Tools and Sales Tips That Lead to Maximum Prosperity
Do you Want to be Successful Selling your Services or Products?
Do you Feel Restless and Anxious when its time to make SALES CALLS?
Do you find that when its time to make SALES CALLS you find yourself doing everything and anything else?
Do you Desire to Connect to Your Purpose in All Aspects of Your Life?
We have created this workshop especially for YOU: 
You are an entrepreneur, small business owner or a coach 

You sell a product or service

You are HONEST with yourself and the STRUGGLE is REAL (for you)

You have tried countless methods or strategies but nothing working

You have some knowledge or understanding of the Universal Laws but are unsure how they work for you or against you in everything you feel, say or do
Do these struggles sound familiar?
You have a FEAR of selling your services or products at their VALUE 

You are constantly selling at a DISCOUNT just so you can make any sale

Your mindset reflects: SOMETHING is better than NOTHING

You are tired of being STUCK and performing LOW regardless of your efforts

You find yourself making EXCUSES for not earning the money you desire for your products or services

You are OVERWHELMED and feel like you are moving away from your desires

You desire more CONFIDENCE, MONEY, CLARITY and FREEDOM
We believe this workshop will set the bar for the best year ever! How amazing would it FEEL if you…
Entered a sales conversation with CONFIDENCE and EASE

Were confidently charging your WORTH for your services or products

Decided that you will NOT SETTLE and limit yourself 

Had a clear mindset to go after what you truly want EXCUSE FREE

Had a CALM FOCUS and action that inspired you instead of feeling tired and drained

Felt in alignment with your TRUE DESIRES and actions

Acted on your inspirations with TOTAL FAITH

Surrounded yourself with people and relationships that SUPPORT and UPLIFT

Live that BIG BEAUTIFUL LIFE you were meant to live
Truth be told...Sales is something you DO FOR someone; not something you DO TO anyone...  
This limiting belief that YOU are "selling" someone is what often keeps you stuck and unmotivated which in turns has you BROKE, UNFULLFILLED and UNISPIRED. 
The intention and passion of Prosperity Now Workshop is, you will have a clear path to authentic, real sales conversations and tools that can be implemented as you walk out of the conference.  
A lot of people say they want something different but often find themselves in the same place or worse.  The approach is not to pain sell, but to come from a place of service as well as touching on peoples struggles and the feelings that go along with them..We all have them
--------------
About your Leaders:
Nicole Teves of Get the Sale Now® HAS OVER 23 YEARS OF SALES LEADERSHIP AND MENTORING EXPERIENCE. 
Nicole is a Best Selling Author, Speaker and Success Mentor. She is passionate for female entrepreneur's to embrace selling with ease and confidence; to feel empowered and authentic when having a sales conversation.  Women especially go into business with the intention of "making a difference", or "living our life's purpose", then we are faced with the realization that sales skills and selling as well as strategic planning are not only an essential part of being in business, sales is a MUST if you intend to stay in business and thrive.  Nicole's clients quickly shift from, anxious and fear based selling to confident, powerful conversations that result in getting the sale. Knowing what sets them apart from others in their expertise and why their prospective clients will and want to buy from them are key parts to the end result.  Nicole understands the struggles, and most importantly, the strategies and solutions it takes to build a six-figure business and is passionate about sharing her success and strategies to, Get the Sale Now®.
Alisa Donner founder of I Am Nourished HAS OVER 28 YEARS OF WORKING IN HEALTH AND WELLNESS.   
Alisa is a certified yoga therapist and teacher, psychotherapist, ayurvedic guide, mindfulness meditation expert, and health coach.  She believes that with guidance, support, and practice everyone can truly live happy, abundant, and loving lives.   Whether working one on one, in health care settings, corporate conference rooms, community yoga centers, at Universities, or international retreats, her clients leave inspired, motivated, clear, and connected to their life purpose.  Her mindful tools integrate seamlessly with mindset strategies, and provide a foundation to sustain them.
"I believe that peace, happiness, and abundance is always accessible, truly seeing and knowing this potential is key.  During my lifetime I have seen how applying mindfulness, breath work, conscious movement through yoga, and practicing compassion and gratitude can relieve stress, transform anxiety to calm confidence, and provide an overall sense of hope.  Not only with the people I have worked with, but in my own life as well."
--------------
What You Receive During This Workshop:
Complete and total support from Nicole and Alisa at an inspiring beach town setting during this 2-day course 

Intimate group of like-minded participants, workshop is limited

A delicious lunch and refreshments both days

Clarity on what keeps you STUCK ~ (We are sure you think you know what it is, but we promise it's deeper than you think!)

Sales tools that offer you a clear path to Get the Sale Now

®

including a worksheet on "How do I price this?"

Integration of meditation, breath, and mindfulness ~ These tools are just as important as the sales tools and if you use them as we will share with you, you will transform out of lack and overwhelm into being empowered and at ease

You will have an understanding of one of our favorite Universal Laws and the understanding of how to be in flow with it (It's a secret until the day of the course)

Start to actually master the INNER game of entrepreneurship 

Make swift decisions that have you moving toward your desires or goals, not away from them
IN ADDITION, we will send you prior to this workshop:
Alisa's recording of: "Two Minutes to Re-Set Mindfully" 

Prep Worksheet  PRIOR to the event

30-minute coaching session opportunity with Nicole (must be scheduled by January 12th, and used by the 20th)
BONUS Follow-up: 
Workshop Session - Nicole and Alisa are offering you, as inclusive to this workshop, a follow-up group conference call 10-days after our workshop to provide SUPPORT, ENCOURAGEMENT, and to ANSWER ANY QUESTIONS you may have.  This call is scheduled for Thursday February 8, 2017 at 10am PST. Dial in information to follow.  **Please note that this call will be recorded and will be accessible afterwards.
Are you ready to join us? Space is limited to 20 people, so sign up today! We look forward to seeing you there.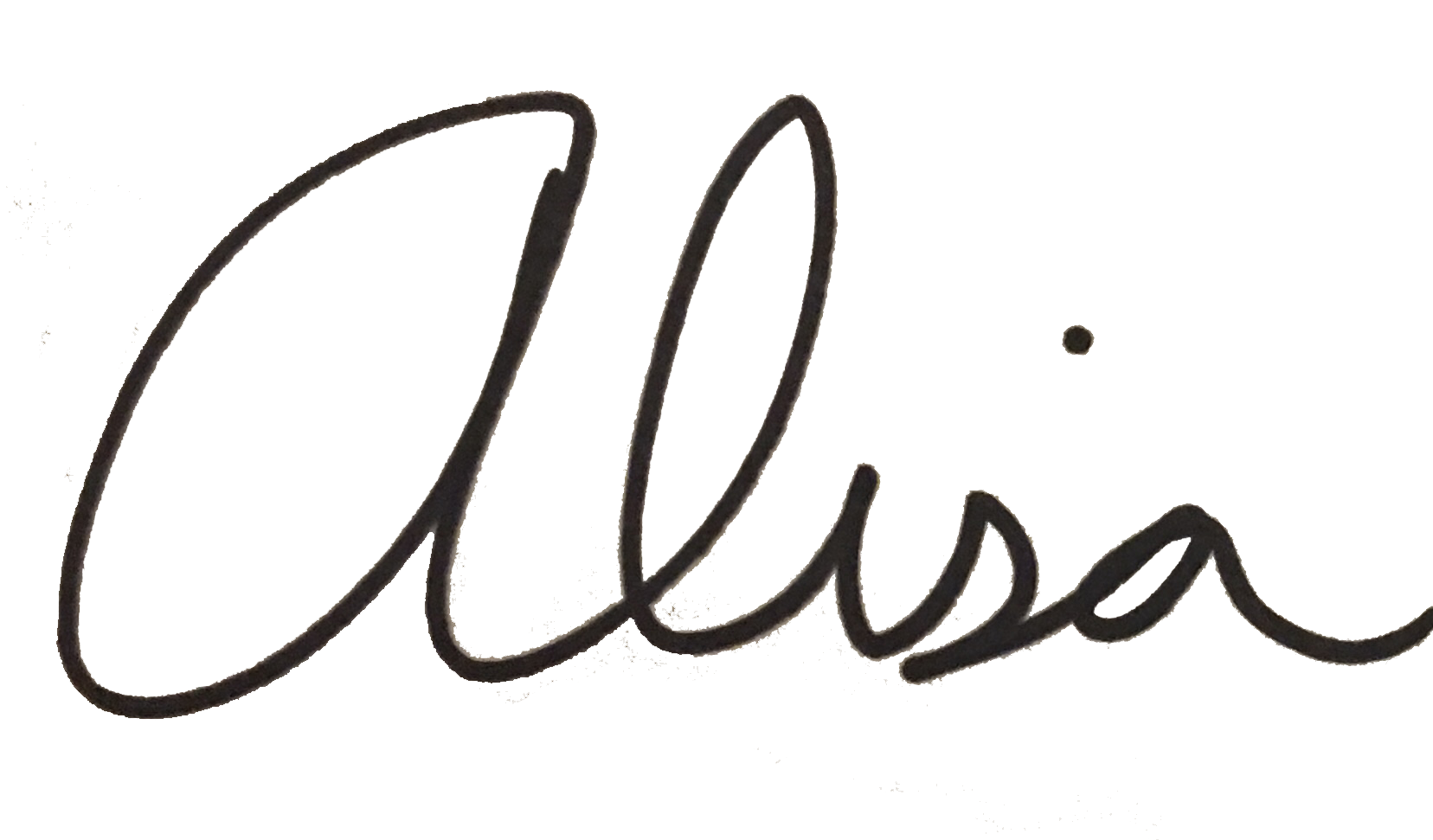 FAQs
How can I contact the organizer with any questions?
Please contact hello@prosperitynowevents.com with any questions. We are happy to support you in any way possible!
What's the refund policy?
Unfortunately, there are no refunds or cancellations for the workshop at this time. We appreciate your commitment. Should an emergency issue arise, please contact us immediately at hello@prosperitynowevents.com.
When & Where

Unita
215 Arena Street
El Segundo, CA 90245


Wednesday, January 24, 2018 at 9:30 AM

-

Thursday, January 25, 2018 at 4:30 PM (PST)
Add to my calendar