Prosperity Intensive and Celebration for a Thriving Community- WEALTH-A-POLOOZA (CANCELED or POSTPONED)

Saturday, November 20, 2010 at 8:30 AM

-

Sunday, November 21, 2010 at 3:00 AM (PST)
Event Details
THIS EVENT HAS BEEN CANCELLED OR POSTPONED. ticket refunds will go out shortly. please contact the organizer for possible future date.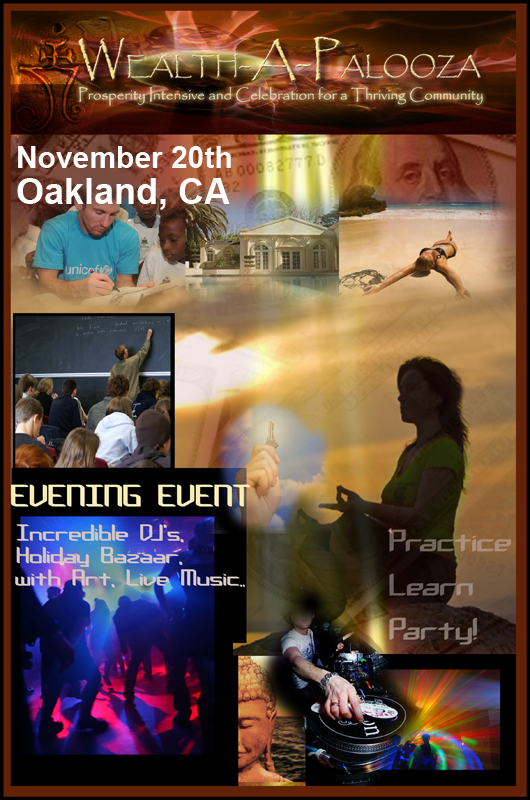 Learn the skills to turn your dreams into reality and have fun doing it, surrounded by your friends as you walk hand in hand into a place of higher abundance.
Learning how to take your special gift of energy and harnessing it to provide value Is A Key To
Your Financial Success
There are other wealth workshops, but this one is geared toward being fun!
In the evening we will have an off-the-hook party with Dj's like Knowa KnowOne and Musicicans like Mama Crow and Zahira and celebrate our community and our new found abundance.
In today's market, to take your success to the next level, you need the REAL Nuts and Bolts of Business - how to market and sell your skills, ways of increasing your income and creating more freedom, the art of syndication, how to create passive income and harness the internet so you can earn money while you sleep.
You also need to work on yourself internally and create an evolution in mindset. YOU CAN CHANGE TODAY IN THIS MOMENT AND BECOME WEALTHY IN MONEY AND LIFE. YOU CAN MANIFEST YOUR DREAMS. YOU CAN USE YOUR WEALTH TO CHANGE YOUR WORLD
You work hard and you have gotten what you have now. Spend a day with us laughing, meditating, studying intensively, learning from business experts, and celebrating so you can launch yourself to whole new level!
Just Some of the things you will learn:

How to have the Mindset and Physical energy that attracts abudance
How to Let Go of you old patterns around wealth and income, today
Business Online start to finish - Get Paid While You Sleep!
Building a comprehensive offering for you potential clients
Sales ::: flow, mindsets, ethical and holistic techniques
Effective presentations to acquire clients
Syndication- What is it and How can it work to increase your income
Saving and Investing
The movement of money to generate more money
The top ten "word of mouth" secrets to fill your business now.
How to reach new clients without extensive networking and never have to pay for an ad.
3 Keys to fun and effective "tribal marketing"
What to say (and what not to say) to potential clients
The 5 most powerful questions you should be asking if you want longterm client relationships
How to "talk" to your current network as the doorway to reaching NEW communities
How to grow your contacts list (with people who want to hear from and hire you)
Share what you know and love with the world
Make a difference!
Replace work with fun!
Share What You Love!
2 healthy vegetatian meals provided for an extra $20 (highly recommended)
Daytime:
Course leaders: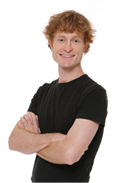 International speaker, standup comedian and Professional Certified Coach (PCC) David Wood is the author of Get Paid for Who You Are™ and a co-author of the best-selling book Guerilla Marketing on the Front Lines. His tried and true methods for freeing oneself from the shackles of the timecard have been the inspiration for many people to gain a lifestyle of freedom and contribution. David is fast becoming one of the foremost voices in online marketing and lifestyle design, having built a rewarding hobby into a million-dollar online empire that allows him to work and play from anywhere in the world. He was recently voted into the Transformational Leadership Council, along with such thought leaders as Stephen M.R. Covey, Jack Canfield, John Gray, and Marianne Williamson.
In 1997, while consulting to Fortune 100 companies in New York, David felt the call to resign as an actuary and follow his passion to entertain and teach. Within a few short years he was attracting 95 percent of his clients from the Internet, publishing the largest online coaching newsletter in the world, and celebrating reaching seven figures in income – all supported by one employee he'd never met. He wrote Get Paid For Who You Are™ to share the same techniques he has now taught to thousands of people around the world, and to students at Columbia University. Born in Australia, David has a home base in San Francisco and spends time in Calgary, New York, and Sydney. Learn more at www.GetPaidForWhoYouAre.com.  

Nestor Perez,  As a Meditation Teacher, Chi Nei Tsang, Shiatsu, Holistic Health Practitioner, and Coach of Fortune 500 CEO's. Nestor is well known for his deep healing techniques and insightful guidance . He had previously practiced in the United States and India before plunging full-time into handling stress management programs for individuals and corporations.
Two weeks after his college graduation in 1992, Nestor relocated to Dharamsala, India where he treated meditation masters, doctors, other healers, and clients from around the world and studied meditation during the five years. He treated, coached, and worked with distinguished meditation masters and health practitioners such as Dr. Tsetan Dorji Sadutshang, current personal physician of His Holiness, The Fourteenth Dalai Lama and his former physician, Dr. Yeshi Dhonden, and Dr. Alex Berzin, former translator for His Holiness The Dalai Lama; the Public Affairs Director to President Obama and former President Bill Clinton and Senator Hillary Clinton, Walter Shorenstein, Founder, Shorenstein Properties LLC, and San Francisco Mayor Gavin Newsome; the Chief Strategist of Intel Corporation.
Nestor's academic credit's include a B.A. in Clinical Psychology and a Minor in Holistic Health from San Francisco State University. Nestor trained in Chinese Medical theory and Practice.
Alternative and taoist healing techniques and meditations with his Acupuncture teacher, Herbalist, Acupressurist, and Shiatsu. Nestor met his first meditation teacher, Lama Ole Nydah, famous for opening hundreds of medittaion centers around the world.
Nestor travels around the world to teach and clarify misconceptions about meditation. Nestor practiced different meditation techniques such as analytical meditation, "one-pointed concentration," meditation on the mind, tantric practices, mantras, visualizations and Vipassana.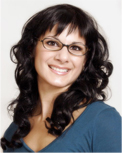 Jessica Hadari – Copywriter. Business Development, Sales & Marketing Coach. Founder: The Business Femme Fatale
A wide range of leadership, coaching and teaching roles over the past 12 years contribute to my love of watching people transform in the arenas of communication, personal growth and boldly owning a business. My clientele has ranged from architects and branding experts to intuitive healers and acupuncturists.
Working with entrepreneurs driven to reach new communities and endless clients, I am especially passionate about unlocking places where entrepreneurs become disconnected and unavailable to their potential clients.
I enjoy "nerding out" on business development, business finance and marketing. I have written two eBooks, All you Actually Need to Know About SEO (search engine optimization) and How to use Facebook to Fill Your Workshops & Practice. I also take pleasure blogging about both the technical and emotional aspects of running your own business.
In my life outside of being a business consultant, I lead women's circles, teach yoga and samba. I founded Ripe-Paradigm a social network just for women. I am a Mom to my eight year old son.

Jason D. McClain, is committed to professionals thriving financially, while being fulfilled, mentally, emotionally, and spiritually. He has mastered NLP (Neuro-Linguistic Programming), quantum
linguistics, hypnosis and other transformational technologies and approaches that accelerate the evolution of his clients through empirically proven stages of conscious stages of development.
What that means to you is that he will speak to the deepest aspects of your Self while giving you the tools to make himself obsolete.
Jason has fused his entrepreneurial spirit with his life's purpose: to assist others in accelerating their personal and professional evolution. Certified in 1995 as an N.L.P. Master, he is a well-respected trainer in the field. He's combined that with a career as a Field Sales Trainer for Anthony Robbins & Associates and his corporate start-up experience in the medical profession and the
I.T. Consulting Services field.
Jason is also committed to an integration of Western free-market economics and Eastern spiritual sensibilities. Given that as well as the fact that his approach is an integration of Eastern spiritual philosophies and the Western Human Potential Movement's mental technologies he can often be heard using "spiritual" and "capitalism" in the same sentence.
He is currently focused on helping practitioners, coaches, and solo-preneurs build and maintain 6-figure businesses.  Jason is currently an Evolutionary Guide™ located in San Francisco, California

Andrea White shares her abundant optimism with a "can do" approach that supports ingenuity and thinking outside the box.  She possesses a combination of long-term vision and worldly application that allows her life to bear tangible fruit over a sustained period of time, not only in worldly matters, but spiritually as well.
 
Andrea became an established coach before coaching became a "buzz word".  Her journey to financial literacy began in 1980 when she worked in the financial services industry including asset management, annuities, mutual funds, financial planning and life insurance.  In 1994 Andrea left the corporate world to start her own financial, sales & consulting business. She primarily coaches individuals ready to leave their corporate jobs and move into the entrepreneurial world, as well as business owners who desire to increase their profits. 
For over 25 years, she has used her expertise as a Financial Empowerment & Sales Coach to help people uncover and transform the hidden fears and beliefs that limit their potential.  In 2005, Andrea was sought out to coach and mentor Real Estate Investment clubs and Women's networking groups.  In 2006, She was introduced to the concept of "money moving money" using tangible assets, specifically gold and silver, to generate income through the power of syndication.
Her intention for those who choose to partner with her is to guide them to "Live On Purpose" while generating passive income that will support them to do what they love and allow the money to follow.  Thus creating an Economy within an Economy.
Evening event:
Holiday Tribal Bazaar!
Chill Space!
Dancing!
Kissing Booth! "Kisses for Kids" -Proceeds go to The Drawbridge Foundation (http://www.drawbridge.org/) and Adventures in Music (http://www.sfsymphony.org/aim/)
Live Music Performance By:
Mama Crow
Zahira Soul

DJ Line Up:
Knowa Knowone (Street Ritual, Muti Music, SF, CA)

Octopod (Electro-Shaman)

Rhythmystic (Beatstream)

and more
-----------------------------------------------------------------------------------------------------------------
"So...
Is What You Are Doing Now Getting You What You Want?"
"Are You Able To Give As Much Money And Have As Much Effect On The World As You Like?'
These are important questions to ask yourself. If you want more for yourself, your family, community, and future - this event is a MUST!
Get Excited! Come on Down, Learn Something, Have some Fun!
"When the student is ready, the teacher shall appear." YOU have manifested this event to support  in your life. 
Reserve Your Seat Today!
When & Where
278 Fourth St
Oakland, CA


Saturday, November 20, 2010 at 8:30 AM

-

Sunday, November 21, 2010 at 3:00 AM (PST)
Add to my calendar