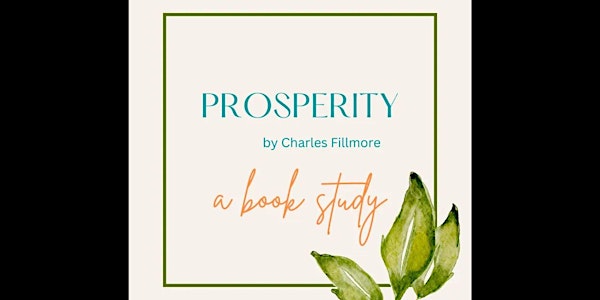 Prosperity Book Study Live Premiere
Spiritual leaders read and discuss Charles Fillmore's book, Prosperity, in a streamed book study.
Refund Policy
Contact the organizer to request a refund.
About this event
Prosperity by Charles Fillmore is written for those who are seeking a more fulfilling life, a greater understanding of God, and the spiritual principles of prosperity for all areas of life.
Discover how you can begin to live abundantly, bringing the prosperity of health, loving relationships, material wealth, peace, and other good things into your life. Participate by posting questions and comments. Start a conversation about something you love, or to question information that doesn't feel true for you. This information only works IF You work it. Your participation is necessary.
View on your favorite streaming platform:
UIG Website: unityingreensboro.org/watch
YouTube: youtube.com/unityingreensboro
Facebook: https://www.facebook.com/events/1414116432330201/?ref=newsfeed
Instagram: instagram.com/unityingreensboro
Twitch: twitch.tv/unityingreensboro