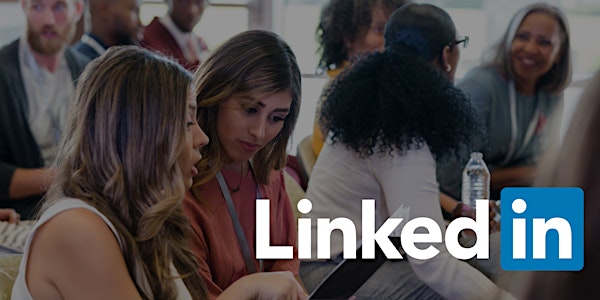 Prospecting & Lead Generation to Grow Your Revenue & Business
Learn How to Use LinkedIn to Get Leads Straight to Your Inbox - Learn How to Grow Your Business and Get More Leads and Appointments Today!
About this event
LinkedIn Workshop to Guide You on How to Master Lead Generation without Selling!
This Linkedin online workshop is an in-depth course delivered over 1.5 hours by Kat Ramirez, CEO of adBidtise. Kat has over 30 years of experience as a Marketing Expert and Sales Trainer. Kat is one of the leading LinkedIn trainers available, she has been helping business professionals improve their online presence and marketing. You will gain valuable strategic skills and knowledge to successfully use LinkedIn – the world's most important business and professional social media network.
If you care about:
Raising the visibility and impact of your company
Improving your professional profile and online networking ability
Engaging with professionals across the public and private sectors
Improve key business functions – Whether Recruitment, B2B Marketing, or Lead Generation
Then you'll benefit hugely from our LinkedIn training.
This Training Session will Help Your Business Stand Out & Grow! Kat will walk you through how to master LinkedIn so you can start getting leads to your inbox.
Time: 3:00 PM Central Time
Day: Monday
Where: Zoom Webinar
Join me as I walk you through the following:
How to Optimize your LinkedIn Profile
How to Get More Engagement
Who to Target
How to Connect to New Prospects
How to Craft Your Message
What your mindset should be!
Each Participant will also receive a review and feedback on your Linkedin profile and the PowerPoint presentation of Slides. Bring all your questions and come prepared to learn.
Take Your Business to the Next Level and Learn how to grow your Business Today!
Once you sign up you will receive a special email with the Zoom Link and Code to enter the workshop.
Limited Seats so first come first serve!
Sign Up Today!
Kat has over 125,000 Followers on LinkedIn and has used LinkedIn to Grow her business!
👉 Check Out Kat and Follow Her on LinkedIn:
https://www.linkedin.com/in/katherineramirez
Follow Kat on YouTube as well:
https://www.youtube.com/channel/UCTfgo1kJmp9cSxel8VaCfLQ
Must Sign Up to Attend!
LinkedIn for Your Business
www.linkedin4yourbusiness.com
#SocialBuzz
www.hashtagsocialbuzz.com
10x Business Brokers
www.10xbusinessbrokers.com
5 Star Listing
www.5starlisting.co
adBidtise
www.adbidtise.com
Business Barter Bucks
www.businessbarterbucks.com