Pros(e) of Pie: Stamford Storytellers

Saturday, November 14, 2015 from 8:00 PM to 11:00 PM (EST)
Event Details
Come join us on November 14 for an evening of storytelling, pie-eating and fun, as emcee Ivy Eisenberg and featured storytellers share true stories on the provocative theme of "Choice or Chance?"   

Ivy and her partner, Zak Shusterman have hosted monthly Pros(e) of Pie storytelling shows and pie-bake-offs to sell-out crowds throughout Westchester County for more than two years and they are bringing this great event to Stamford.

About the theme "Choice or Chance": Tell us about that time you saved the day--was it a stroke of genius or just dumb luck?  Take a wrong turn that led to a great opportunity? Broke up with an Ex who ended up on the news? Invested in a company with a silly name like Google?  We want to hear all your "Choice or Chance" stories - maybe we'll help you decide which it really was. "

Storytellers: We'll have prepared storytellers and open mic slots. If you have a great story you'd like to share, email Ivy Eisenberg with your idea.

Pie bakers welcome: Tempted to see how your pie-baking skills stack up against your neighbors? Here's an incentive for entering a pie in our bake-off. Your pie gets you one free admission! Please keep in mind: to get your free ticket, you MUST let us know what type of pie you're bringing a pie at least TWO days in advance of the show.  Get in touch with Zak Shusterman with the type of pie and we'll reserve your spot!
Organizer
Outdated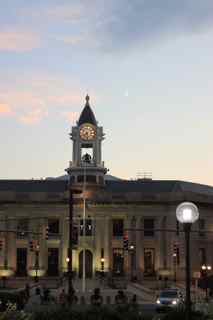 Stamford Innovation Center is the tech and startup hub of Westchester and Fairfield counties.  Join us for events, classes and please try out our coworking.  Come by any Monday-Friday for a free day of Coworking.  Enjoy our free coffee and great wifi.
For parking recommendations and directions, click here.  And for more fun stuff, please check out our website. 
Looking to grow your network?  That's really what all our events and classes and coworking are about.  Please click here join our mailing list and hopefully we'll see you soon.
Pros(e) of Pie: Stamford Storytellers