Location
W@tercooler
21 North Broadway
Tarrytown, NY 10591
Description

Join us for a 2nd Year of PoP!
Sept 13
September's theme : SUPERSTITION
About the theme: This month, tell us about the superstitions that have affected your life. They're all fair game - old wive's tales, urban legends, & campfire tales; knocking on wood and casting the evil eye. That time a superstition stopped you cold or led you on a great adventure? Go ahead, try to impress us by stretching the theme to fit your story!
Pros(e) of Pie, the Hudson Valley's new storytelling tradition and the only storytelling show in the nation where you enjoy the stories and rate the refreshments! Tickets regularly sell out, so be sure to get yours early and read the ticket policy below.
Stories: We'll have plenty of open mic slots if you want to share a 5 mins story related to this month's theme.
Pies: Admission is free if you bring a pie for the bake-off. BUT you MUST notify us at least two days before to receive your free ticket. And if your pie gets the most votes, you win the prize and proudly bear the title of this month's PieMaster!
***TICKET POLICY***
Online ticketholders can enter at 7:30pm to get first choice seats and first pick of pies.
When online tickets sellout, there will be no door tickets. On the rare occasion we do not sell out, a limited number of door tickets may be available at the event beginning at 8pm. Please do not try to get door tickets earlier.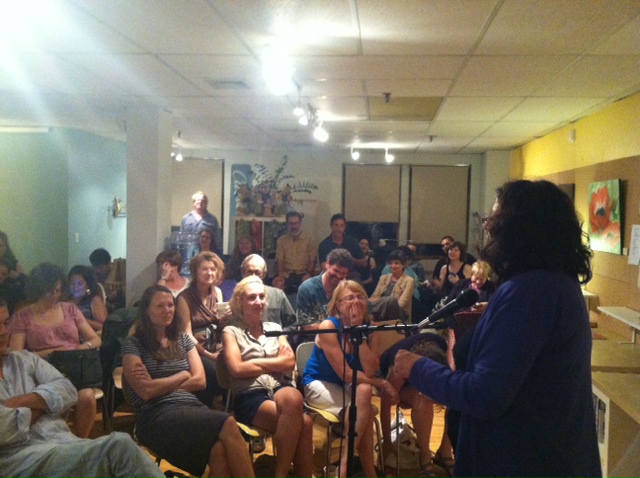 Come listen to storytellers from around the region tell tales on the monthly theme in a Moth-inspired format. Start the evening by warming your bellies with homemade pies made by local "pie-trepreneurs". Before the night is done, you'll vote for your favorite and a new monthly piemaster will be crowned!
The evening will include open mic slots for brave audience members interested in telling their own true 5 mins story related to the theme. For tips on preparing your story, check out The Moth's storytelling tips.
The $12 entry fee includes pie sampling, beverages, and great entertainment!
For additional information, visit www.proseofpie.com and sign up for our mailing list.
If you'd like to tell a story this month or in the future, email co-producers Ivy Eisenberg or Zak Shusterman for additional information and to schedule a rehearsal time.
We all have a story within us. Come share, listen, and eat!