Description
Length: Two Day Course
Hours: 8:30 AM - 4:00 PM
Course Synopsis:
This course addresses the full range of proposal manager responsibilities and duties as relates to the overall procurement process. Some of the topics covered in this course are:
Marketing / Capture
Writing Technical and Management Sections
Pre-solicitation Activities
Reviewing the First Draft
Shredding the Solicitation
Conducting Color Team Reviews
Creating Detailed Outlines
Proposal Production
Kick-Off Meeting
Graphics
Building Win Themes
Conducting Proposal Orals
Preparing Storyboards
Debriefings
To augment the student's learning experience our course offers seven hands-on practical exercises.
About the Instructor
Gary Everett – OCI Proposal Training Instructor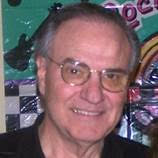 Gary Everett developed the OCI workshops in proposal management and proposal writing. During the past 15 years, he has taught over 150 classes to about 1,400 students. Additionally, he has trained onsite client proposal teams of up to 80 personnel for firms such as Raytheon, Northrop, and United Space Alliance in preparation for must-win re-competes. As a proposal professional, he has served as Proposal Manager, Proposal Writer, Orals Coach, and Red Team Lead/Participant with $3 billion in wins.
Gary previously worked as an executive at EDS (now HP), DynCorp, and SDB firms responsible for capture and proposal management as well as directing IT Program O&M for 20 IT/Networking services contracts with up to 2,200 contract staff. As an executive in 8(a) firms, he was responsible for marketing, proposal management, and contract operations for IT and network support programs, helping to win $400 M in contracts. As a consultant, he has delivered over 200 proposals, with 75 % win rate and a value of $500M.
Each student will receive a soft copy of the training manual which provides step-by-step guidelines and articles on how to perform the tasks described above.
A laptop is required for this course.
OCI's training courses qualify for 3 CEUs toward the APMP Accreditation Program
Email us for a full course outline.