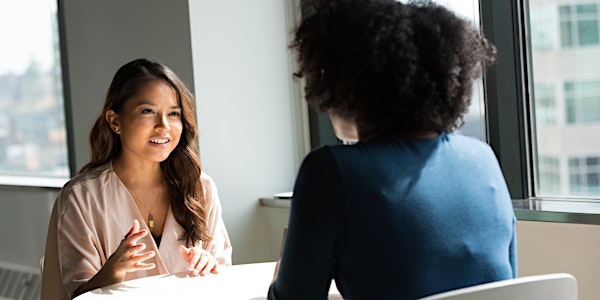 Proposal lab: Proposal Writing and Requirement Matrix
This week's lab is set up to help you dive deeper into the proposal process
Refund Policy
Contact the organizer to request a refund.
About this event
Proposal Lab: Proposal Writing and Requirement Matrix
This week's lab is set up to help you dive deeper into the proposal process. We'll review some key proposal techniques and breakdown a winning proposal. This is part two of a two-part proposal lab series.
LAB TOPIC:
Go or no-go decision process
Establishing your past performance, even if you're a new company
5 types of agreements every contractor must have
Using Unsolicited Proposals to win unpublished opportunities
Breaking down a $20 billion dollar winning proposal
Reviewing verbiage to use for sole source opportunities
Reviewing your company's proposals
SUBMIT DOCUMENTS:
If you want your instructor to review your content during lab, use this link to submit your content:
https://forms.gle/zai6Qpgb8oTJEsnX8
CLASS TIME: Wednesday from 1pm to 2pm (EST)
LOCATION: Online (Remote access will be emailed to confirmed registrants)
REGISTER FOR CLASSES: www.GovAssociation.org/events
Cost:
Members: All access
Guests/Non-members $50
Join GCA: https://www.govassociation.org/join
LAB SESSIONS:
Branding Labs: Get help with your business infrastructure, branding, business name, capability statement, capability brief, capability website, capability video, business card, etc.
Marketing Labs: Learn about networking, relationship building, creating your Dream 100, email marketing, competitor research, etc.
Proposal Labs: Used to dive deeper into proposal writing, cost estimation, competitor research, go-or-no go decisions, creating a requirement matrix, reviewing your proposals, compliance, etc.
Open Labs: These labs are set up as open office hours for you to attend to get extra help. It's designed to help you get caught up, ask questions, review homework, AMA: ask-me-anything, or other items you may need support with.
LABS AGENDA:
Each Lab will follow this general agenda outlined here:
5 minutes of intro, chat, status update
15 minutes of PPT training on a specific topic for the week
10 minutes of Q&A about the week's lesson or any other items
25 minutes of reviewing specific students work (students should submit content for review prior to class)
5 minutes of announcements, final comments
Submit content for review prior to class: link:https://forms.gle/zai6Qpgb8oTJEsnX8
We cover a new topic each session. We will guide you through our 12 Steps to Winning Government Contract Methodology.
1) ASSESSMENT: Do you have resources? finances, credit, hr/strong staff, talents, mobilization capital
2) STRATEGY: Do you have a strategic plan? short/long term, jv, teaming, mentor protégé, sub, prime
3) EDUCATION: Do you speak governese? Understand contracting language, regulations, policies, standards, etc
4) REGISTRATION: How to get registered for opportunities. What certifications will you need, etc.
5) IMAGE: How's your brand? strong, recognizable, broad, reputation, past performance
6) MARKETING: Capability statement, biz card, website, marketing collateral, brand that speaks to gov't buyers?
7) RELATIONSHIP: Do you have the proper types of relationships in the gov't market. Triangle of relationships
8) OPPORTUNITY: Do you know where to find oppty's, FBO, bid match, past awards, prospecting, etc?
9) PROPOSAL: Can you write proposals? Can you learn or hire one? technical experts, estimators
10) PERFORMANCE: Can you deliver and perform or do you need subs?
11) COMPLIANCE: Are you DCAA compliant? accounting system, cyber ready, QA program, insurance, bonding?
12) CLOSURE: Successful completion of project? Proper close out? Paid yet? ACO happy?
Who Should Attend:
CCM students
BD/Sales professionals
CEO, Executives and key decision makers of companies
Entrepreneurs and small business owners
Business Development Managers
Consultants looking to grow professionally
Capture managers looking to gain a competitive edge
Contracting professionals and government employees
All members of Government Contractors Association
Primes, subcontractors, & potential teaming partners
New & existing business owners interested in expanding into the government market