Description
Kerala is the real God's Own Country when it comes to the Auspicious and Ancient Temples. Most of these temples are at least 100 years old and have colorful tradition attached to them. Kerala temples are relatively tradition and strictly follow some rituals that were practiced for 100 years.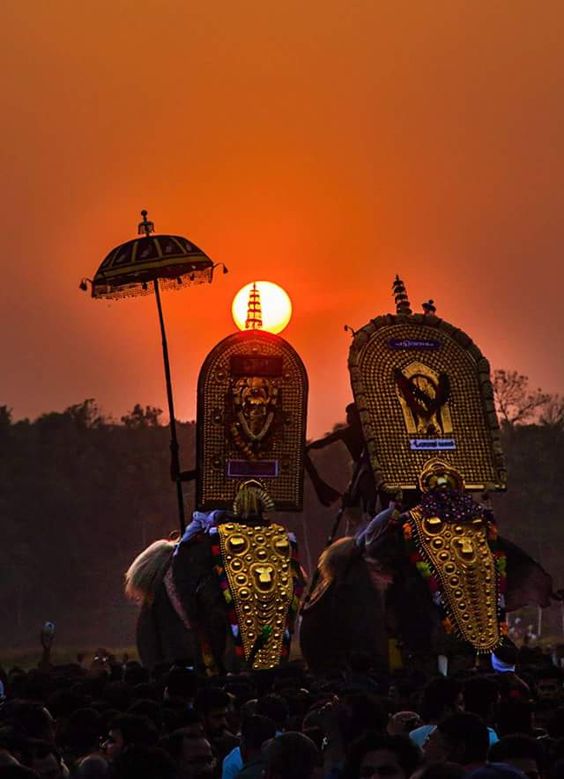 1. Shree Padmanabha Swami Temple – Thiruvananthapuram
Padmanabha Swami Temple is one of the prehistoric temples of Kerala. In Padmanabha Swami Temple, the chief deity is "Lord Vishnu" in his "Anathashayanam" posture. This is located in Trivandrum.
2. Guruvayoor Temple – Thrissur
The Guruvayoor Temple belongs to the Thrissur district of Kerala and located 28km from the city. The deity of Guruvayaoor temple is "Lord Krishna". Elephants are the one of the main attraction in the Guruvayoor Temple. There is a special place for Elephants namely Punnayoor Kotta.
3. Ochira Parambrama Temple – Kollam
Ochira Parambrama Temple is one of the exceptional temples in Kerala. It does not have proper temple building or sanctum. The main deity of this temple is "Parambrama Moorthy" and this is believed to be present under the big banyan tree in the temple. This temple is located in the Kollam District.
The Main attractions in the Kerala Tourism are Kerala Temples, Best Kerala Hotels, Beaches, Backwaters and so much more.