Description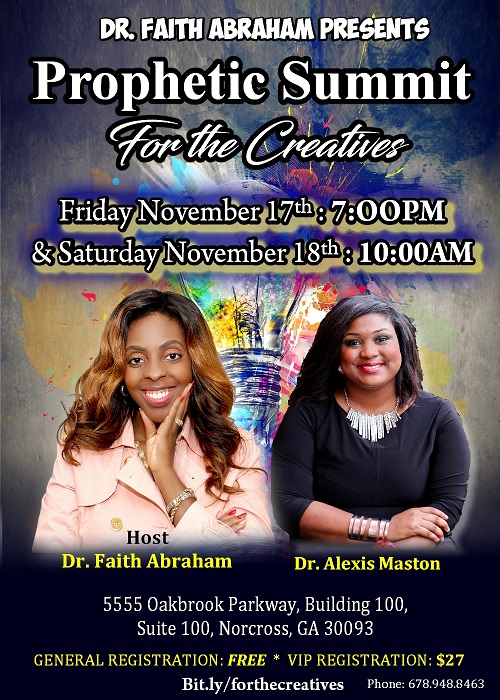 FRIDAY NIGHT @7PM & SATURDAY MORNING @10AM
This prophetic summit is a MUST ATTEND for Prophetic people and creatives. You will be activated, empowered and trained in releasing the creative genuises and prophetic giftings in you.
Your life, business and ministry will go to the next level.
GENERAL REGISTRATION: $0
VIP REGISTRATION: $27
VIP REGISTRATION: VIP Registration comes with preferred seating, creative gift bag, and opportunity to participate in Prophetic Presbytery. (Prophetic presbytery is when the prophets prophesy to you simultaneously and activate your gifts) and Enter to win a "Business Blueprint Map Out" valued at $5000"
Phone: 678.948.8463 * hhtp://www.FaithAbraham.com