Description
ON SITE/AT DOOR REGISTRATION - CASH ONLY!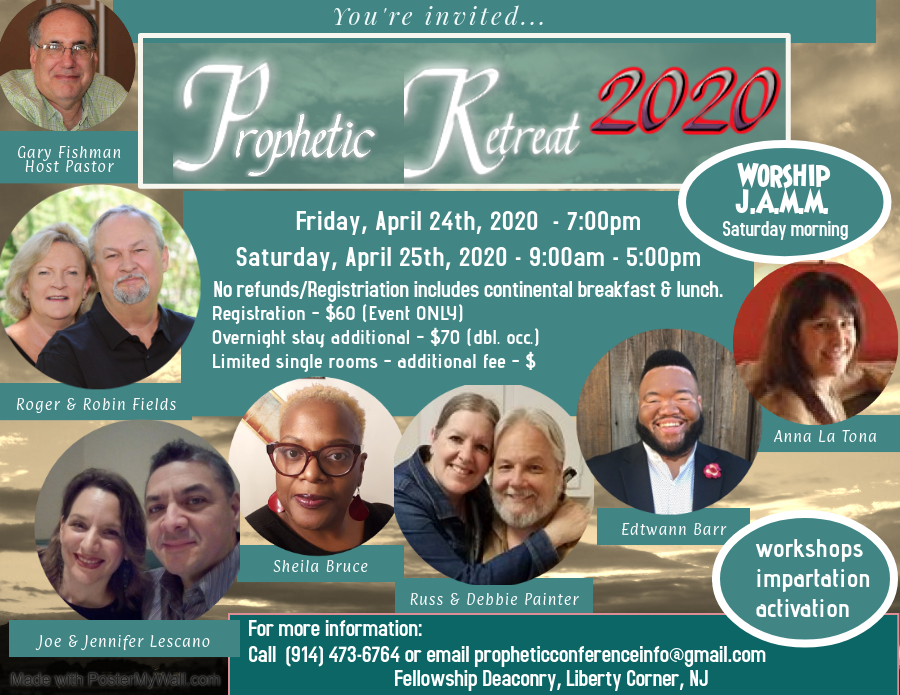 Note: All rooms include private bath. There is an additional $20 cost for a requested single occupancy room.
REGISTRATION FEE IS $60 IF YOU DO NOT PLAN TO STAY OVERNIGHT. THE $60 REGISTRATION FEE IS INCLUDED IN THE ROOM FEE FOR THOSE STAYING OVERNIGHT. NO REFUNDS!
Double Occupancy - $130 (This fee includes event registration & room for 1 person only with a roommate.
Please email the name of the person you've made arrangements to room with to Pastor Sheila at propheticconferenceinfo@gmail.com.)
Single Occupancy - $150 (This fee includes event registration & room for 1 person rooming alone.)
CASH ONLY - ON SITE/AT DOOR REGISTRATION