Description
Prophetic Encounter Weekend with Ruth Mangicapre
" AWAKEN THE SEERS"
A weekend of IMPARTATION, teaching and personal ministry.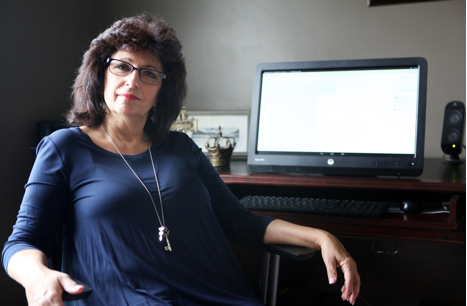 IMPACT MINISTRY OF THE TRIAD
Ruth Mangiacapre has been in full time ministry since 1999. She was saved in 1980 at an Amway Convention in Albany, New York, and delivered from a life of fear and emotional instability. She has been a church planter, associate pastor, women's ministry leader and mentor, and is currently an itinerant prophetic minister. She has traveled all over the United States and to many nations where she brings a prophetic message, moves in the gifts of Holy Spirit and hosts His presence.
She is ordained with Christian International under Bishop Bill Hamon and New Day - The Church at High Point under Apostles Mike and Debbie Sirianni. New Day – The Church at High Point is Ruth's local church and she is very committed and a part of the leadership team there. She is also a member of Patricia King's Women In Ministry Network. Earlier this year Ruth launched The Southeast Prophetic Network, a gathering of regional prophets for mentoring, accountability, teaching, encouragement, hearing what Holy Spirit is saying to our region, networking with other prophets, strategizing, and hearing each other's hearts.
Ruth is excited to have released her first book, "The Prophetic Journey." Her passion is to motivate others to fulfill their God-given purpose and to cultivate intimacy with Holy Spirit.
*Intrepid Heart Ministeries, its agents, volunteers and employees are not responsible for any injuries that could occur while at any of the events sponsored by Intrepid Heart Ministries. Guests assume all risks associated with physical injuries that could occur during an event.