Learn How To Increase Your Discernment Through Sound Biblical Teaching. See Beyond Circumstances To Understand Spiritual Implications.
About this event
WANT TO INCREASE YOUR DISCERNMENT?
For Those Who Want To Increase Their Godly Discernment!
This Prophetic Discernment Course is designed to lift the student's level of perception through the understanding of God's Word and a prophetic lens. This course has been designed to elevate the student's ability to ascertain the difference between what is perceived to be good and what is perceived to be evil. Students are taught to recognize the difference between the Holy and the Profane as referenced in Ezek 44:23. Clarity is brought to many gray areas in the Word and society at large.
Through this thorough and in-depth study, this course by Apostle Ric & Prophetess Kathy Steele, with over 70 years combined experience, the student is encouraged to go to the next level of discernment and perception through the guidance of the Holy Spirit. Through the lens of a Sound Biblical Doctrine and taking into account current day culturalisms, expressions and policies are considered. The Steele's are always mindful to point students toward the mark of the prize of the High Calling in Christ Jesus. Some people say that the Bible is an interesting mythology. We say that the Word of God is alive, more relevant, and important than ever! Jesus Christ is LORD!
The Bible says,
"For, behold, the darkness shall cover the earth, and gross darkness the people: but the LORD shall arise upon thee, and his glory shall be seen upon thee." – Isa 60:2 (KJV)
Learn how to not to be deceived by the clever tricks and dark ploys that permeate this present world.
Level 101 covers the understanding of some basic principles needed for Godly Discernment. The course goes further and includes how to develop & practice your Discernment. An optional comprehensive Prophetic Discernment Manual is available.
All teaching is Scripturally-based
 Learn:
The Biblically Historical Reference To Discernment and Its Implications
Prerequisite Understandings Needed For A Proper For Discernment
The Spirit of Discernment vs Natural Discernment
Correlations Between The Natural Discernment & Spiritual Discernment
The 5 Areas of Man's Dominion & Its Importance To Godly Discernment
How Discernment Promotes Spiritual Maturity
Developing Spiritual Discernment As Shield Against Deceptions, Error and Falsehoods
How To Develop the Gift With Acuteness of Understanding
Q&A
Course: 8 Week Course. 1 -1.5 Hours/Session
Instructors: Apostle Ric & Prophetess Kathy Steele
Week 1: Discernment Safety Protocol & The Need For Discernment
Week 2: Fearfully & Wonderfully Made - God Gave Man Built-In Discernment Tools
Week 3: The Goal For Christians Concerning Discernment
Week 4: The Importance of Love When Using Discernment
Week 5: Pre-requisite Understandings For Proper Godly Discernment
Week 6: The 5 Areas Of Man's Dominion
Week 7: The 5 Areas of Man's Dominion Cont'd - Avoiding Common Mistakes
Week 8: The Spiritual Law of Agreement & Its Impact Upon Discernment
Week 8: Discernment & Faith In Action
Registration is Mandatory!   -   Hurry & Register! 
Want to learn more about Apostle Ric & Prophetess Kathy Steele?  
Go to Due Season! To download our FREE App! Click here! or Scan The QR Codes below !
FAQs
 Are there ID or minimum age requirements to enter the event?
We strongly recommend that Adults only attend.
Is my registration fee or ticket transferrable?
No. The email of the purchaser is used to gain access. Only one purchase per email address.
When I graduate from the Discernment Training Course, will I be a licensed or ordained minister?
No. We STRONGLY recommend against ordaining anyone as an ordained minister simply from taking a single course. Rather, these courses are designed to help prepare the student for a stronger and more powerful Christian walk. Only, their Godly ordained authority has the right and privilege of ordaining them according to their relationship and their calling taking into account their faithfulness, accountability, character, integrity and understanding.
Yes, we do ordain. However, that potentially occurs in accordance to Due Season's policies concerning membership and the characteristics outlined above. The Word of God says:
1 Th 5:12 And we beseech you, brethren, to know them which labour among you, and are over you in the Lord, and admonish you
What rights does the certificate of completion grant me?
The certificate of completion is given to those who successfully complete the course as a means of establishing a benchmark in their Christian walk. We consider this to be an increased level of proficiency for those that are serious about their understanding & knowledge concerning the ministries ordained of God.
Our desire is to edify the body of Christ and to establish proper doctrine and protocol concerning the Word of God and ministry. We understand the maturity, character and spiritual fruit can only come with experience through time. We further understand that any release to minister in a church, ministry or general body can only be given by God, their overseers and/or any respective leaders of any ministry.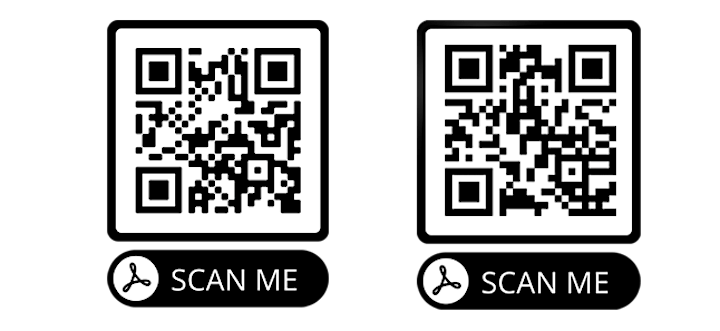 Organizer of Prophetic Discernment Ministry Training
Dr. Ric and Kathy Steele are Pastors and the founders of Due Season ChristianChurch International (DSCCI). Due Season was founded in 1997 and it is headquartered in located in Redford, MI.   They are also the founders of RISEN! an apostolic & prophetic training camp. RISEN! is a school designed to train, activate & release the body of Christ to flow in the Holy Ghost through Divine Order, Prophecy and Apostolic Discernment.