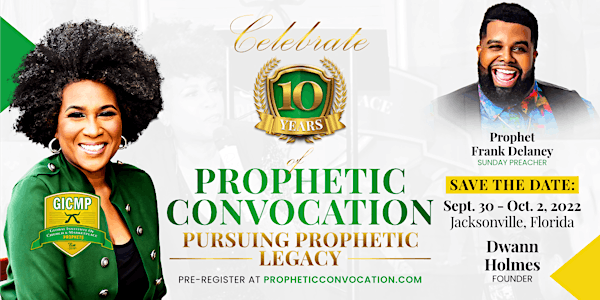 PROPHETIC CONVOCATION SUNDAY WORSHIP WITH GUEST PROPHET FRANK DELANEY
DON'T MISS THIS CULMINATION AND GATHERING FOR PROPHETIC CONVOCATION 2022 AS APOSTLE DWANN WELCOMES PROPHET FRANK DELANEY OF NEW ORLEANS
When and where
Location
Double Tree by Hilton 2101 Dixie Clipper Dr Jacksonville, FL 32218
About this event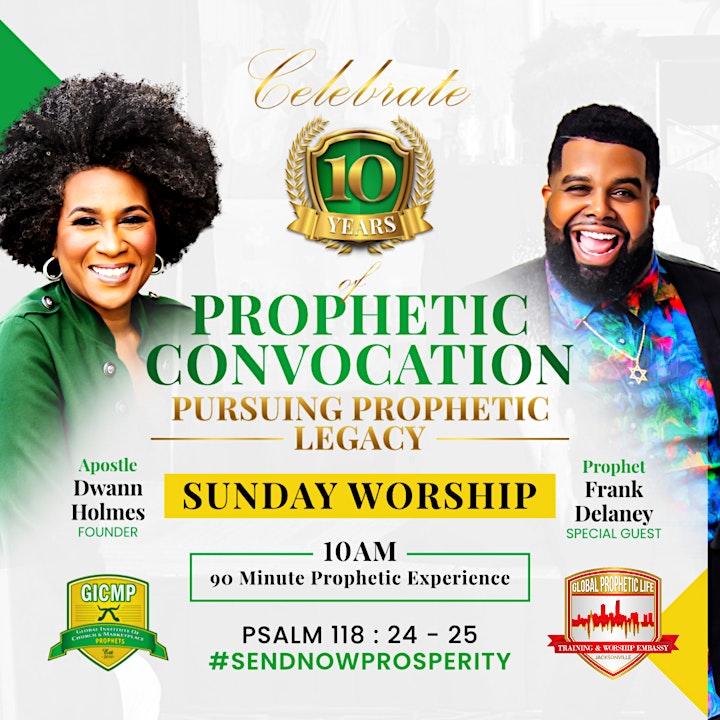 As we close out this PROPHETIC CONVOCATION in CORPORATE WORSHIP, we are believing that indeed GOD will SEND NOW PROSPERITY to every area of our lives, as He has unctioned us to prophesy and decree.
We are excited to have Frank Delaney THE PROPHET who God deals with heavily regarding KINGDOM FINANCES and DEBT RELIEF and FINANCIAL FREEDOM, with us!!
2 CHRONICLES 20:20 READS
20 ¶ And they rose early in the morning, and went forth into the wilderness of Tekoa: and as they went forth, Jehoshaphat stood and said, Hear me, O Judah, and ye inhabitants of Jerusalem; aBelieve in the Lord your God, so shall ye be established; believe his prophets, so shall ye prosper.
And PSALM 118: 24-25 READS
24 This is the day which the Lord hath made; we will rejoice and be glad in it.
25 Save now, I beseech thee, O Lord: O Lord, I beseech thee, send now prosperity.
Yep, it's ALL IN THE BIBLE.
Let's believe GOD for BREAKTHROUGH FINANCIAL MIRACLES and come EXPECTING to RECEIVE, revelation - through signs, wonders and miracles.