Register TODAY for Prophetic Acceleration NOW
About this Event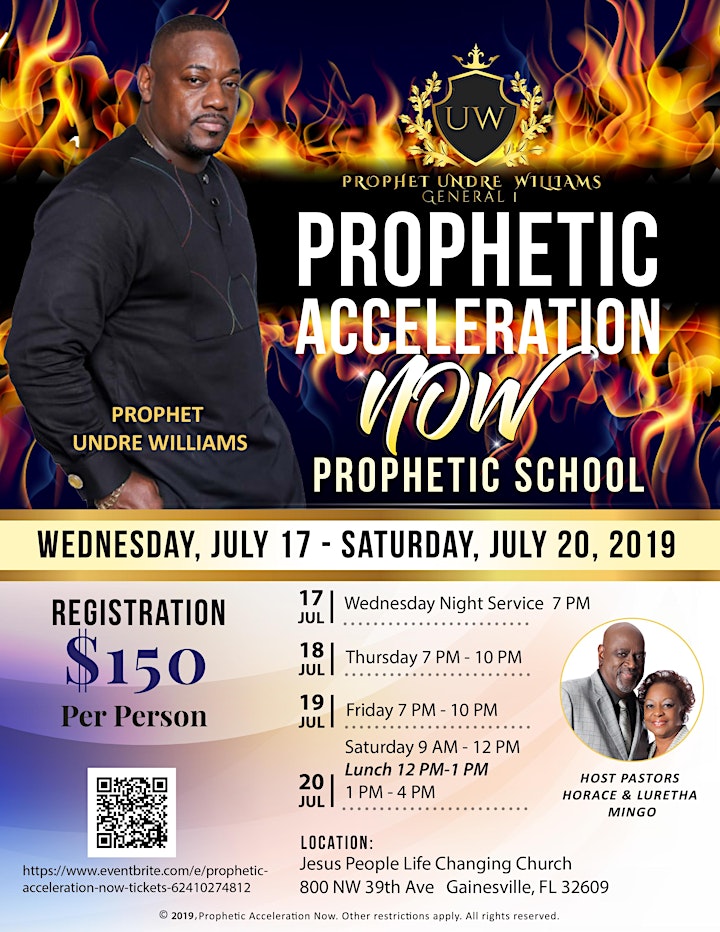 Finally!
Join Prophet Undre Williams, along with host pastors Horace and Luretha Mingo, for Prophetic Acceleration NOW where this Kingdom General will impart, impact, and initiate strategic activations in the prophetic.
God continues to reveal Himself so that the Kingdom of God will advance while shifting His people to prophetic destiny. On time. Acceleration is here!
Be a part of this first conclave for prophets and prophetic people from Wednesday, July 17-Saturday, July 20, 2019!
Topics include:
Prophets & the Angelic
Prophetic Agency, Accuracy & Specificity: The Eyes of an Eagle
True Intimacy: Prophets & Worship
Prophets, Prayer & Power
Prophetic Authority
Any questions? Email our administrative staff at PropheticAccelerationNow@gmail.com OR call (478) 216-8115.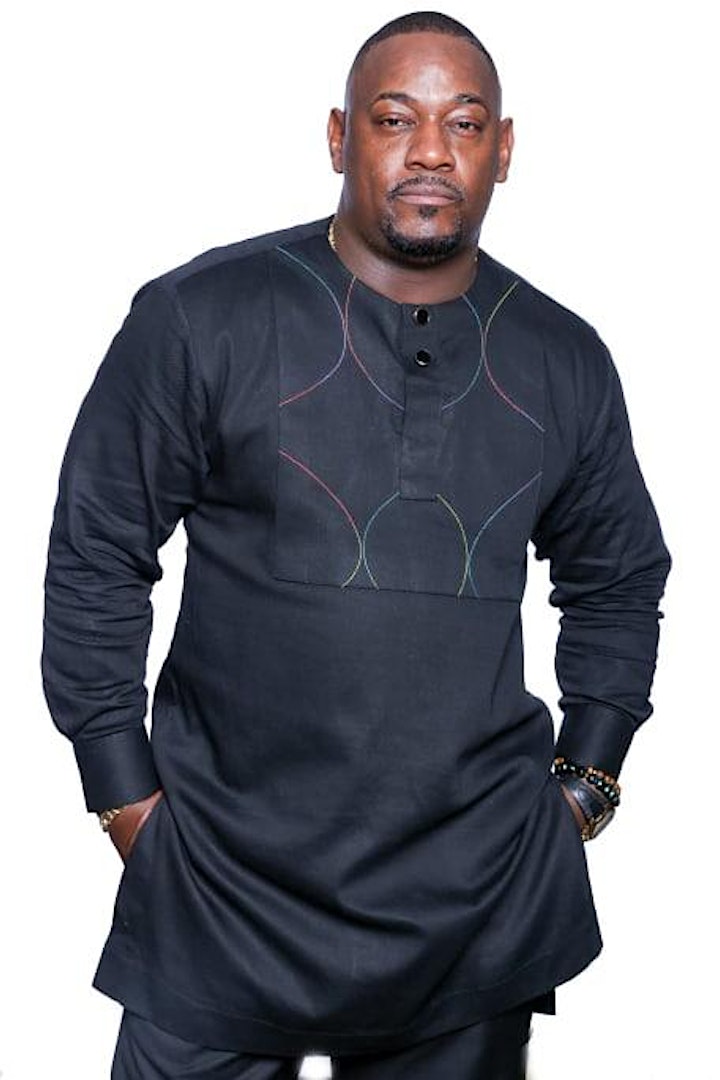 Specificity and accuracy describe how the revelation gifts of the Holy Spirit are demonstrated by Prophet Undre Williams. He asks the Holy Spirit to reveal to him only what the Father knows and speaks, therefore many receive healing, miracles and answers for matters of the heart. God has been faithful to this request as Prophet Undre answers prophetic assignments in Africa, the Caribbean, Europe and the United States of America where ministries are shifted and undergirded.
Undre Williams has been summonsed by heads of nations and has declared the precise timing of the changing of nations' guards, and prophesies most accurately what forensic science identifies to be true. God uses this man of God to solve cold case murders, unravel the mysteries of historical events centuries ago, prescribe judicial and criminal outcomes down to docket numbers, and to bring revelatory wisdom that promotes peace to those who need direction. Also, General 1 has decreed supernatural breakthrough and the prophetic timing for which numerous multi-millionaires have transitioned into wealth through documented miracles of financial windfalls.
In Undre's own words, "I do not guess-esy. I prophesy."
Undre Williams loves God, his family, and God's people. He is a man of great compassion and global dominion. UWM is committed to empowering believers with Prophetic truth, and also hosts the Freedom Conference in various regions within the United States.