Sales Have Ended
Registrations are closed
YOU MISSED this Amazing Opportunity to connect with our community, however we do Property Tours multiple times a month all over Southern California. We are a group of local investors and not an out of state group... where we put our time, effort and experience in Southern California Real Estate Properties.
Sales Have Ended
Registrations are closed
YOU MISSED this Amazing Opportunity to connect with our community, however we do Property Tours multiple times a month all over Southern California. We are a group of local investors and not an out of state group... where we put our time, effort and experience in Southern California Real Estate Properties.
Description
Come Check out our Local Real Estate Investors Project Property
We Welcome Real Estate Professionals, as well as beginning to seasoned investors to this one!
Join us on another Community Member Fix and Flip property tour Saturday March 16th, 2019 from 9:00am-10:30am in the Santee, CA area (address upon registration confirmation) learn the numbers, acquisition and exit strategy. (address sent upon registration)

=============== ABOUT THIS TOUR ===============

Two of Our Senior Ladies in our community partnered up to do a Fix n Flip in Santee, as they are really great friends of mine and I am helping them with some projects, they offered a PRIVATE RSVP Property Tour which we can do through first weekend of May (BOOK HERE) for me and my family, friends and guests. HOWEVER, THIS PROPERTY TOUR is with Our Community of Investors on March 16th and open to private invited Guests.
If you have ever thought about doing real estate, live in San Diego or East County Contact me for a PRIVATE WALK THROUGH. We will set up a time to answer your questions about the project, interview the ladies, both past 55 years in age and why they are doing it. The Private Tour, if you wish to see the property in Multiple stages we can arrange consecutive tours, book those HERE. If you would like to be my guest, then please RSVP for our FREE Property Tour to meet the community of investors and others just like you who have been thinking about Real Estate Investing.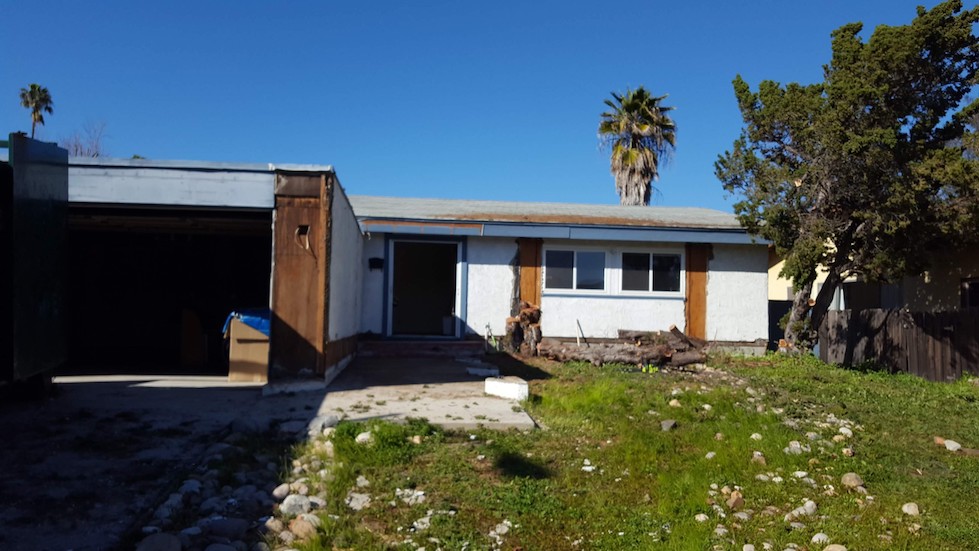 We'll talk about HOW TO FUND DEALS Like THESE ALL THE TIME and Make IT WORK with NONE of your OWN MONEY or CREDIT.
Real Estate Investors Solve Problems - come learn how this property was found, funded, fixed and what the profit will be... NO HGTV Math Here, we share the REAL numbers they won't! We will share the ups / downs the ins and outs fo real estate investing. Bring your Questions and Cameras, we have a LIVE discussion and you can meet many investors in our community.

We Welcome everyone from NEWBIES to Real Estate Professionals to see if this community can benefit your life and if we are a good fit for one another. Bring a Friend, Family member, Spouse or Business Partner and share in your experience if this if for you or them, perhaps BOTH of you! Are you out of work, working on a Plan 'B', looking to make more money, remove more taxes from your life, we want to hear your situation and help to strategize what will likely work best for you...
We are LOCAL INVESTORS, We LIVE HERE, We WORK HERE, We DON'T have Call Center Coaching from Utah or Colorado with an 800 number. We have the options to help you learn Real Estate Investing the right way! It's worth your time to find out how to invest in your future right way.... but it's not for everyone.

WHAT TO BRING - DUE to the Unknown condition of the property please wear close toed shoes and something to take notes on, feel free to take pictures.
TO ATTEND - EITHER TEXT "Property Tour, Your Name and Email" to 619-630-4532 for details and location to be sent to you. OR RSVP to get the Address!

=============== WHAT ELSE HAPPENS IN OUR COMMUNITY? ===============
IN OUR COMMUNITY WE ARE MORE THAN JUST REAL ESTATE INVESTING - WOULD YOU LIKE INFORMATION ON REDUCING TAXES, PAYING DOWN MORTGAGES, CAR LOANS AND STUDENT LOANS UP TO 66% FASTER.

We figured some things out that are foundational to being a successful investor, which are related to financial literacy, things like understanding credit line, getting out of debt, paying LOANS OFF faster. We've had many people come to us over the years that wanted to learn how to be a real estate investor. However, sometimes they haven't always had the funds to afford a training program or a mentors time, we have answers on how to get over this hurdle.

The other thing we discovered is some people who have found us, liked us and talked with us, that they weren't necessarily interested in being a real estate investor, so what we had to offer them really didn't fit. Well we realized that there are some things that we know that the average person doesn't know. We've spent many years as real estate investors, solving problems, acquiring properties and building businesses. We've learned things that your typical person that has a job DOES NOT know about and we thought to ourselves, there is some information we have that everybody on the planet really needs to know, especially in the United States, especially in the high cost of southern California.
As Real Estate Investors, we professional problem solvers and over the past decade we have figure out a few things that other investors don't know, the guru's don't even know about it and banks won't show you when it comes to reducing the amount of interest you owe on your structure loans. Even your CPA won't volunteer the information, some times even if you ask them.
Let's give an example
If you have a $500,000 balance and you have a 4.25% interest rate, which in today's day and age, if you've got really good credit, you can get 4.25%. If you look at that for 360 months (30 years), the payment is just about $2,500 right now. An average person understands their payment, but what they don't understand is what 4.25% really means. They think they've got a terrific interest rate. Here's the challenge for these folks, by the time they've actually paid off their mortgage, they will actually made $885,000 in payments. Which means they've actually paid $385,000 in interest.

If we could demonstrate how to pay this off in UNDER 10 years and save 2/3rds of that $385,000 in interest payments, would that be of interest to you?
That is just the start, we have not just demonstrated that this works we have community members who are doing it and have done it with ANY structured loan, Personal, Car even Student loans. Imagine what you would be doing with all the money you saved if it was not going to the bank and you could pay your loan off sooner than you thought? This is without getting a second job, Rebudgeting so that all you can eat is Top Ramen and Peanut Butter and Jelly sandwiches.
TO LEARN MORE - TEXT "KILL MY INTEREST PAYMENTS, Your Name and Email" to 619-630-4532 to set up an appointment to meet us.

=============== WHY REALTORS and BROKERS join our community ===============

FOR THE REAL ESTATE PROFESSIONALS (Realtors & Brokers) - MARKET DISRUPTION
The Real Estate Professionals industry, specifically Realtors & Brokers are headed towards a Market and Value Disruption. Disrupters include products that diminish an agent's value.
The Internet made is a whole lot easier for sellers and buyers to become instant experts on all things real estate. Long gone is the need to call the agent to identify the price and square footage of a home. Online auction companies, syndication sites, for-sale-by-owner sites, and even one site where you can get an immediate offer on your home all draw buyers and sellers away from local agent experts.
Zillow's initiative is called the "Instant Offers" marketplace, and it's been in a test phase since mid-2017. Homeowners who want to sell receive offers from investors and an analysis of their home's value, if the home were to be listed on the traditional real estate market instead. Zillow says it will aim to buy, renovate, and then re-sell homes in 90 days or less.
Zillow has done a "very good job of branding themselves as a media company," Blomquist said, in an effort to seem less threatening to Realtors, MLS participants, and other industry incumbents.
Of Zillow, he added, "When they start buying houses directly it's hard to say they are just a media company now."
Our Question to the Real Estate Professionals, is 1%, 2%, 3% even enough today? Industry shows a Good Realtor sells between 4-6 houses per year and makes just enough money to keep poverty at bay.
What if you knew what the investors knew or better could partner with them in our mastermind community where everyone benefits more deals collectively through collaboration?
TO ATTEND - TEXT "Property Tour, Your Name and Email" to 619-630-4532 for details and location to be sent to you. RSVP to get the Address!

REFERENCES
Brought to you by #PositiveImpactREI community and #NextStepREI