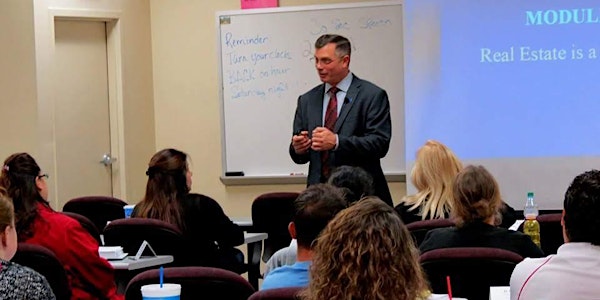 Property Management Essentials Core Elective (Live Online) Oct 20th
Property Management Essentials 4 hrs CE (Core Elective) This is four-hour continuing education in Property Management
About this event
PROPERTY MANAGEMENT ESSENTIALS
Welcome to the Property Management Essentials course, as property managers face numerous challenges in the day to day operations of the properties they manage. One of the best risk reduction tools available to the property manager involves taking courses designed to maximize knowledge in key areas of liability. In this course, we will explore numerous rules and laws that are relevant to property management. Property managers must stay informed of current changes to existing laws to ensure they and their property owners are informed and in compliance.
In this course, the following learning objectives have been identified for the students to demonstrate knowledge of the material presented by;
1) Identifying the various rules and recent changes for property managers required by the New Mexico Real Estate Commission.
2) Identify, examine and discuss the various disclosure requirements related to property management.
3) Examine and explain key provisions the Uniform Owner Resident Relations Act.
4) Analyze and Differentiate between Federal Fair Housing Laws and the New Mexico Human Rights Act as applied to property management.
5) Analyze, interpret and explain HUD's assistance animal rule.